Nigerian afropop songstress, Yemi Alade, has said that but for the fact that she has to "kill it" on stage, she would not be hitting the gym.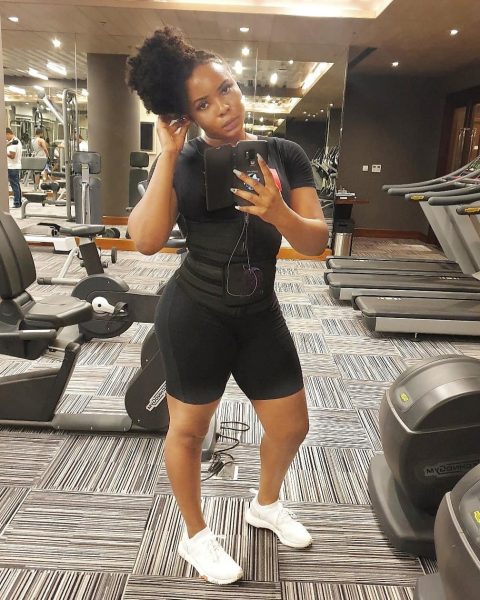 In a post on her Instagram page on Friday, Yemi Alade, 30, revealed hates the gym.
"I Love to be on stage but I hate the gym but I can't kill it on stage for 2hrs straight if I don't kill it in the gym! So 🤦‍♀️💪🏾💪🏾 I'm LOVING THA GYM!!!!🥊" she wrote.
".#WOMANOFSTEEL
#bounce
#WOMANOFSTEEL⚡⚡⚡⚡⚡"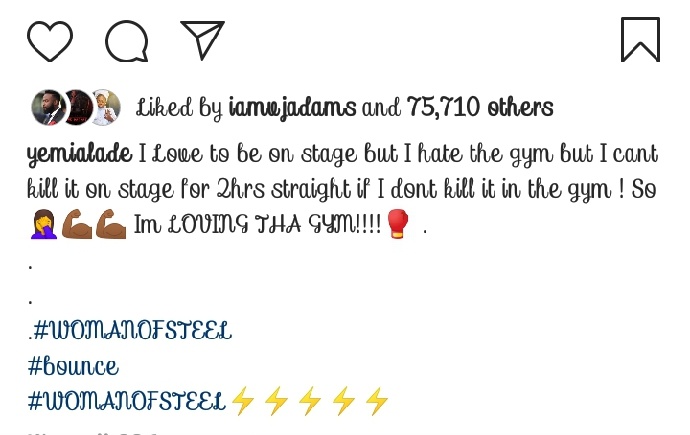 Yemi was one of the Nigerian acts that American award winning singer, Beyonce, featured in a tracklist of her new album, 'The Lion King: The Gift,' recently.