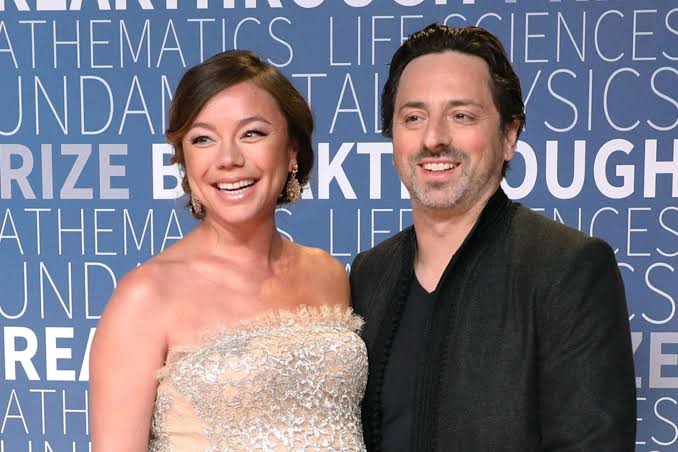 Google co-founder, Sergey Brin has filed for divorce from his wife of three years, Nicole Shanahan.

According to court documents obtained by PEOPLE, the 48-year-old who is also the sixth richest person in the world and worth $94 billion according to Bloomberg, filed for a dissolution of marriage from his wife

Business Insider first reported that Brin cited "irreconcilable differences." The pair owns joint assets to be divided in the proceedings, which "are to be determined."
READ ALSO: PayPal Co-founder Regrets Not Investing  More In Bitcoin

The filing reads, "All issues as to the property rights or obligations of the parties will be determined by confidential binding arbitration in accordance with a written agreement between the parties."

Brin is also asking for joint custody of their 2-year-old daughter. He is not seeking spousal support from Shanahan and requesting she not be awarded it either.

Business Insider also disclosed that the pair have enlisted a private "temporary judge" to preside over the case.

In California, having a temporary judge preside over your case is possible. Brin filed in Santa Clara Superior Court – as the state is attempting to help deal with its backlogged courts. This means it will allow the couple to expedite their divorce through backlogged courts.

In a filing, Brin's attorney wrote, "Petitioner is a co-founder of Google and one of the wealthiest and most famous technology entrepreneurs in the world. Because of the high-profile nature of their relationship, there is likely to be significant public interest in their dissolution and child custody issues,"

"Of great concern is that such publicity puts their minor child at risk of danger, harassment, and even kidnapping if the specifics of their day-to-day whereabouts are exposed to the public."

Brin was previously married to 23andMe co-founder Anne Wojcicki from 2007 to 2015, and they share a son Benji, 13, and a daughter Chloe, 11.

The Russian-American internet entrepreneur co-founded Google with Larry Page in 1998, and although they both stepped down from their executive positions with the search engine's holding company Alphabet in 2019,

According to Forbes, Brin still retains a controlling stake in the company.
READ ALSO: Hip-Hop Mogul, Sean "Diddy" Combs To Receive Lifetime Achievement Award At BET 2022