It's easy to lose track of your fitness journey, from following your diet diligently for a week and then break it with a small Whoopsie! We've all been there, and it's just fine because you deserve some downtime!
Minor Whoops do not make you a failure; rather, they make you human. The most important thing is that you can get back on the Lean-train track.
READ ALSO:Health and Fitness: 10 benefits of living a healthy lifestyle
It isn't always simple to go back on track, but it is achievable if you make a commitment to change. The change of seasons is an ideal opportunity to start a new fitness challenge or workout regimen.
HERE ARE FIVE TIPS TO HELP YOU GET BACK ON TRACK!
1. MAKE A SCHEDULE AND KEEP IT.
The simplest method to include workouts into your daily routine is to schedule them as if they were important meetings. Devise a program that fits around your schedule; all you need is 5 to 30 minutes to go back to lean!
2. BEGIN SMALL
Remember that we all have to start somewhere, and you don't have to put in an hour straight away. Focusing on small victories each day, and over time, great changes would begin to occur!
We recognize that one of the most common reasons people become frustrated when they first begin their fitness journey is because they try to do too much too fast, which is both demoralizing and difficult for both you and your body! That is why you must begin slowly by pushing yourself for the first 15–20 minutes, and you will see benefits. Giving yourself plenty of time to rest, revitalize, and enhance your flexibility is also a good idea.
READ ALSO: 5 Reasons Why the Vaginal Canal Might Be Too Tight
3. RETURN TO THE ESSENTIALS.
It's time to get back to basics after a long summer! It's critical to remember not to overwork oneself in order to get back on track. Every day, target a different body part to burn fat, build lean, toned muscle, and maximize your results! From beginners to workout pros, it's advisable to engage in programs that are designed to get your whole body moving, from full-body to legs and glutes, to arms and back.
4. SEARCH FOR A PARTNER IN ACCOUNTABILITY
The advantages of having a workout companion have been proved to increase the rate of retention. Keep an eye out for a group of people who encourage one another to make exercise a priority in their lives.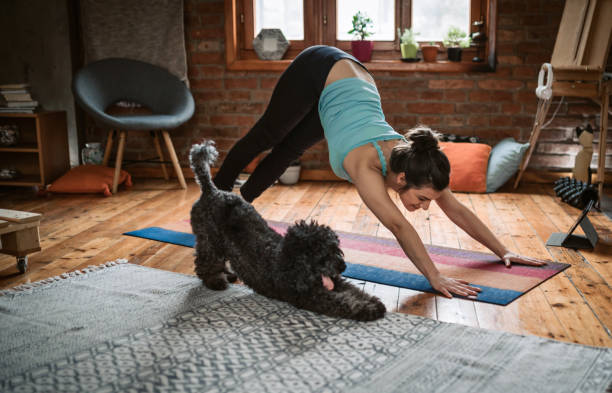 5. BE REASONABLE
Change isn't something that happens over night! If you set a lofty goal and don't see instant results, you may become discouraged and wonder, "Why bother?" Instead, concentrate on your mental improvements, the endorphin high, and the increased energy you feel after your workout!
READ ALSO:Clinique Zambia Hosts Beauty & Fitness Class With Color Cafe Retail and Sarah Chibwe