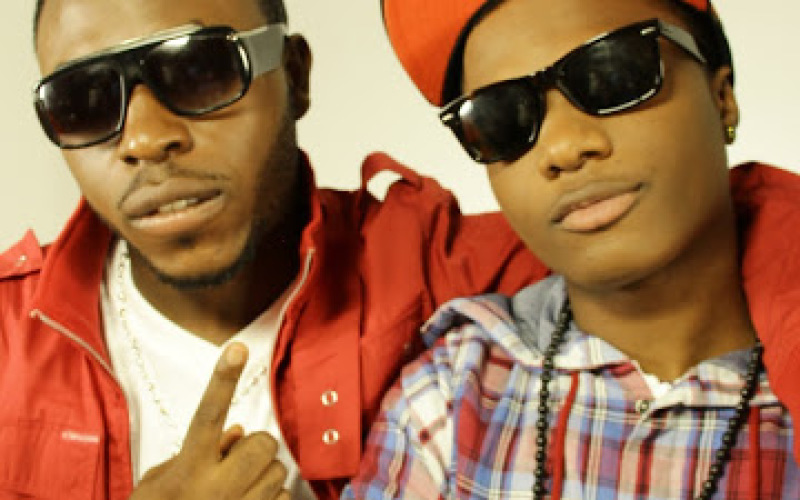 Weeks back, Music Producer Samklef took a jab at Wizkid on Twitter with some very disturbing set of tweets. Wizkid did reply, but for Samklef that wasn't going to be the end of everything. Samklef has also unfollowed wizkid on Twitter and Instagram.
Samklef recently had an interview with Notjustok and he revealed why he was upset with Wizkid.
Check It Out…Read Excerpts from the Interview below..
A couple of days ago, there was this uproar on Social Media about your tweets aimed at Wizkid. What happened? Why did you do that?
Okay, basically I have been faithful and loyal to Wizkid for so long. I'm gonna be 30 by next year and of which this guy is a kid and when he came to me, I didn't look at his age, I was so humble to him because I love his talent and charisma. The only problem I have is that when the fame got to him, It was like we were competing.
Take for instance, I walked up to him in 2011 for Nonilising video shoot and he told me the song was not good enough. 2012 again, I went to his house in Ogudu and presented him with a song – BIG Alomo, again, Wizkid said the song was not good enough. I said no problem and waited again till 2013 and I now heard what he told a producer about me (name withheld) because I don't want to  involve anybody. This is my fight and I want to face. I sent Wizkid a text in 2013 and I said "Wizkid, why do you treat people who were there for you like sh*t?, I don't need your money, just respect people and be good".
After that, I forgot the text and kept famzing him. I came to Lekki since January and I have been in the hotel since and I Just moved out about a month ago. I actually wanted to refresh my brain because at a point, I stopped believing in myself. So, I've been forcing myself to Wizkid and he has never invited me to his house as I have been the one going to his house on my own.
At times, I would knock at his gate and the security will tell me he's not around. I tried everything possible to get close to this guy but he was not ready to help my career.
People think this is a sort of publicity stunt by you.
It's not a publicity stunt at all. I just feel this was the right time to respond to all the things he has been saying about me. I just needed to clear the air. People has been asking me why I've not been with Wizkid. We are not cool! We are not friends either. He doesn't know my house. Wizkid has never called me for one day! The only time he called me was last year when I went to his house to help him record "JAIYE JAIYE".
You understand? I got love for this brother but I just want him to learn how to show love and carry people along. I'm not trying to create any beef at all. And the funny thing is that Wizkid went to pay bloggers to be retweeting his tweets and paid PR guys to start fighting me. I'm not fighting Wizkid. I was only trying to prove a point. Why didn't he reply my accusations? Why is he saying he wishes my family well? I just felt like I should school this young boy.
I actually thought you only produced for him and that was it. Never knew you guys were cool. How did you get to meet Wizkid?
We were never cool. Me and Wizkid were NEVER friends. Let me tell you the story: I met Wizkid through Skales. Skales has been my friend from way back in Obalende through Vector and he heard my beats. I did Durella's "My Life" back then. So, Skales told him that he has a friend called Samklef. So, Skales brought Wizkid to me and they paid me the first time – 50,000 but for me, it wasn't about the money. All the while I was working with him, I didn't cry for money or anything…
Read Full Interview on NotjustOk.com
Related articles across the web