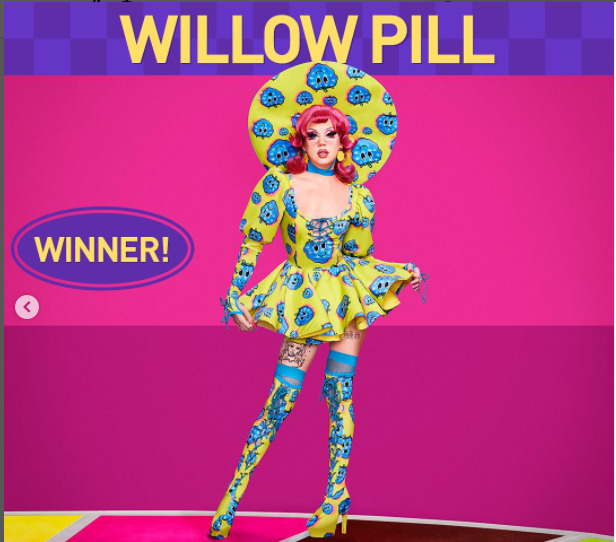 After 16 episodes, Willow Pill beat 13 other contestants to emerge winner of the season 14 of Rupauls Drag Race.
The Grand Finale which was held on the 22nd of April 2022 saw Willow Pill walk away with the crown and scepter and a hundred thousand dollars prize.
All the queens return for the grand finale. The final five queens then perform to a song that was written specifically for them.
Angeria Paris VanMichaels lip-syncs to "Check My Track Record", Bosco lip-syncs to "Devil", Daya Betty lip-syncs to "Fighter", Lady Camden lip-syncs to "I Fell Down (I Got Up)" and Willow Pill lip-syncs to "I Hate People".
Hollywood Icon, Betty White Passes On At 99
After their performances, RuPaul tells the queens that only two queens will be advancing to the final lip-sync of the season.
It is announced that the final two queens are Lady Camden and Willow Pill, meaning Angeria Paris VanMichaels, Bosco and Daya Betty are eliminated.
Kornbread "The Snack" Jeté wins this years' Miss Congeniality.
Lady Camden and Willow Pill then lip-sync to "Gimme! Gimme! Gimme! (A Man After Midnight)" by Cher. Willow Pill wins.
View this post on Instagram
View this post on Instagram
See bullet highlights of the finale below:
Final Five: Angeria Paris VanMichaels, Bosco, Daya Betty, Lady Camden and Willow Pill
Eliminated: Angeria Paris VanMichaels, Bosco and Daya Betty
Miss Congeniality: Kornbread "The Snack" Jeté
Final Two: Lady Camden and Willow Pill
Lip Sync Song: "Gimme! Gimme! Gimme! (A Man After Midnight)" by Cher
Runner-up: Lady Camden
Winner of RuPaul's Drag Race Season Fourteen: Willow Pill
View this post on Instagram