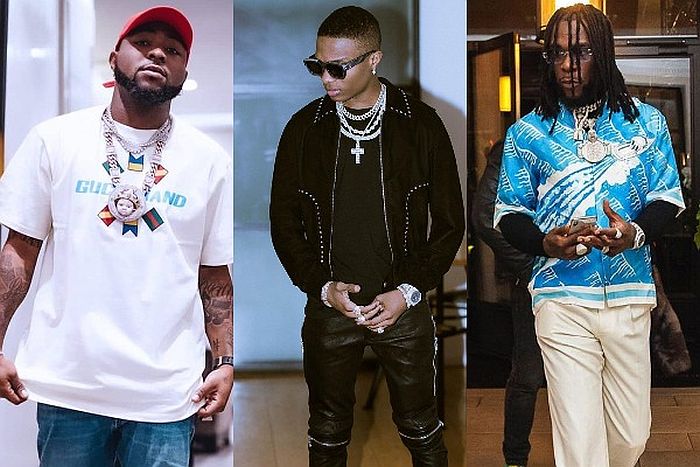 Without a doubt, Nigerian music is sweeping across the globe and is uncontrollable, as Nigerian sounds are now the norm in club houses, stadiums, and other public areas around the world. The success enjoyed by the music industry in Nigeria has seen it dominate the entire African continent. This dominance has been met with both a friendly and hostile reception from artists in other parts of Africa.
 It will be recalled that in December 2021, Ghanaian dancehall singer Shatta Wale called out Nigerian singers and said he didn't need their help to promote his concert. The Ghanaian would backtrack on his words in December 2022 after urging musicians in Ghana not to envy Nigerians but to learn from them because Nigerians are hard workers with their music.
ALSO READ: WHAT WILL A WIZKID AND DAVIDO TOUR BRING TO AFROBEATS?
 People have wondered why Nigerian music has such a strong grip on Africans and is beginning to do the same with the global audience.
Glam Squad will discuss the factors responsible for Nigeria's dominance in African music.
 Nigerians' Ingenuity
Nigeria is the most populous black nation on earth, and the success of every nation depends on its population. With the country's population estimated at over 200 million, you are sure to find outstanding music producers, directors, and producers from this pool. Every year, thousands of aspiring musicians give birth to exceptional talents in Nigeria. The bad leadership bedeviling Nigeria has made its citizens work extremely hard to master their craft, and that is the output the globe is getting.
Nigerians Support Nigerians
Superstar musician Davido thanked fans during an interview with Trevor Noah in 2021, where he disclosed that the success of Afrobeat across the globe is credited to Nigerians in diaspora. Davido revealed that Nigerians living comfortably abroad pay DJs at club houses to have Nigerian songs played repeatedly.
Also, Nigerian acts are quick to jump in and help upcoming artists, like we saw Olamide do for acts like Lil Kesh, Adekunle Gold, Fireboy, Asake, Zlatan, Bella Shmurda, and more. Other established acts like Davido, Wizkid, Burna Boy, and others do the same for emerging acts. Nigerian hits can only go farther with time because of this.
The Belief That A Nigerian Is Better
Nigerian writer Chimamanda Ngozi Adichie once said Nigerians have this "casual arrogance'' of thinking they are better than anyone else. Nigerian entertainers have this belief that being Nigerian alone makes them the best in the African entertainment industry. This mental leaning is a driving force behind hit songs and sold-out concert venues across the globe. Davido during an interview with media personality Ebuka Obi-Uchendu revealed that Nicki Minaj charges $500 thousand for a collaboration, but he didn't have to pay anything for featuring the American singer in 'Holy Ground' a track off his 'A Better Time' album in 2020. This kind of self-belief drives the entertainment industry in Nigeria.