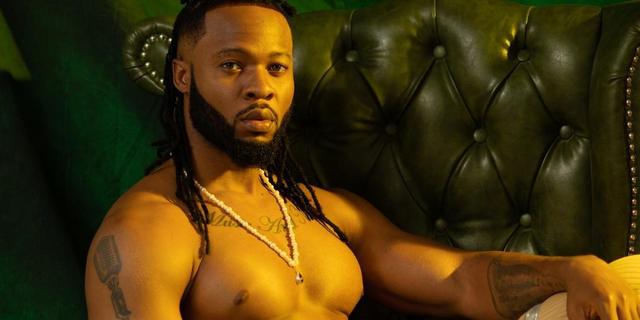 Nigerian singer Flavour is one of the biggest names in the African entertainment industry and has remained single after clocking 40. Flavour is still on top of his game and has had kids from different women, yet he has not settled down to tie the knot at the altar.
If not for the fact that the singer has established a reputation as a lover of beautiful women, Nigerians would have labelled him a homosexual like they have done with the likes of Uti Nwachukwu.
ALSO READ: REAL REASON WHY FLAVOUR IS STILL SINGLE REVEALED
It will be recalled that in a 2016 interview with Hip TV, Flavour disclosed that he did not have plans to marry because of his music.
He said:
"Marriage is not a thing that you just go into. This music business is a serious business. In my own opinion I think if you're in that P of yours and you're getting there you don't need no distraction."
The "Ada Ada" singer defended his decision to describe marriage as a "distraction," noting that his level would drop if he marries a woman.
Flavour said:
"For now it could be a distraction for me because … you know, it's a whole big institution. When you go in you have to be fully prepared, you have to know what you're getting yourself into. And right now, looking at everything, it's not so easy for the boy. And most of my colleagues, whenever they get married everything starts crashing down, you know? I keep asking people, have you ever seen a successful musician having a good home and a good career? It's not gonna be easy you know? If you know one just tell me. It's easy to say, but when you get inside it's not easy."
Five years later (2021), Flavour would say something similar in an interview with media personality Ebuka Obi-Uchendu. This is 2023, and the "Ashawo" singer has still not decided to tie the knot. He is still one of the biggest acts in the African entertainment industry.