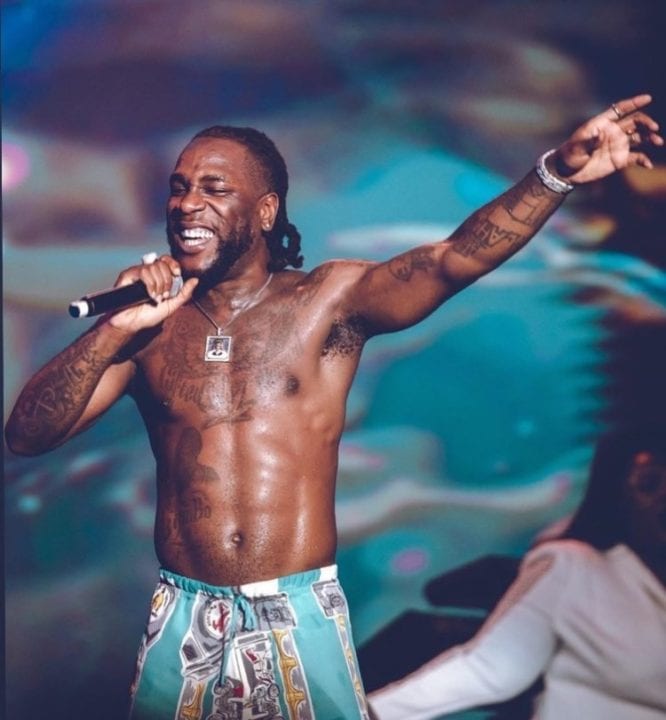 Superstar musician Burna Boy is also popularly known as the 'African Giant,' a title many are unaware of how it emerged. The Grammy Award-winning artist is one of the greatest in the history of Nigerian music. He created hit sounds such as "Bank On It," "Last Last," and more. Apart from winning a Grammy and getting numerous nominations for the award, Burna has won numerous other awards, including the BET (2018, 2020, 2021), MOBO (2020, 2021), and more.
Back to the topic: how did Burna Boy get the title of African Giant? In 2019, Burna Boy made headlines after being named one of the performers at Coachella. But while he appreciated the listing, Burna was not pleased with the fact that his name was imprinted in tiny letters on the list of performers. He would call out the Coachella on social media, questioning why they imprint the 'African Giant's' name tiny.
ALSO READ: WHAT A SECOND GRAMMY AWARD WIN WILL MEAN FOR BURNA BOY
Since then, Burna has gone on to take the title of African Giant alongside other titles such as 'Odogwu.'
In a 2019 interview with Trevor Noah, Burna Boy told the story of the Coachella saga.
"I was on a toilet seat and my mom called me to say you're doing Coachella and I was like, yeah, that's nice. So, I get off and go on the gram and then I see the thing and then I've seen all the names and then I'm looking for my name but I can't find my name,'' Burna said.
"I literally can't find my name. So I'm like am I really performing … what's going on, but (my mom) was like it's there… They had to circle it for me… so basically that has never happened to me before, I'm used to being The African Giant.
"I'm not used to that, so I was like, what's this? I don't like this, No. so basically I expressed myself and told them. and it's just for that, it's for the fact that everyone that's coming after me shouldn't have to go through that … it should be the same with like the Latin artistes and all the international people that were there, you know,'' he concluded.
Burna Boy has maintained his reputation as an African Giant on the global stage. He has collaborated with foreign acts such as Ed Sheeran, Stormzy, Beyonce, and more.