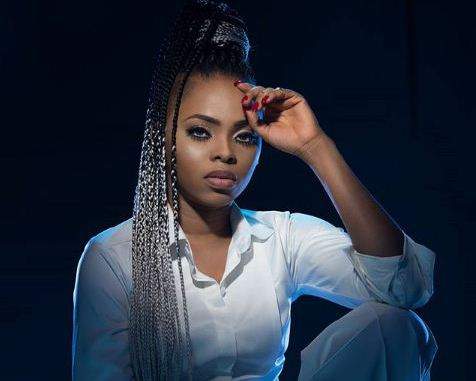 You are a music star, at what point did you delve into acting?
I just got a call from Kunle Afolayan. He didn't know before then that I wanted to act. I even asked him, 'Why did you call me? I don't understand.'
He told me: 'You're a musician; you shoot music videos,' and from the way he saw me on screen, he thought that I would at least know a few things and if I had any challenges, he would definitely put me through. I got on set and it was one of the best things I'd ever done. I definitely loved the experience.
Can you recall some of your memorable moments since you hugged stardom?
After winning the project fame, it gave me a much-needed musical experience and career advancement. The visuals for "Emi Ni Baller" made me the first female singer to get to the number 1 position on the Naija Top 10 by MTV. Collaborations with other talented singers and producers allowed me to create truly high-quality music which was appreciated by music lovers.
Again in 2012, I won the Kora Awards in the category of Best Female Act. The prize was presented to me by Didier Drogba. In 2012, I was nominated for the Best New Act of the Year and Best Pop/RnB Artiste of the Year. In 2013, I was nominated for the Channel O Music Video Awards for the Most Gifted African West and at the Nigerian Entertainment Awards for the Best Collaboration.
I was nominated at the City People Entertainment Awards for the Musician of the Year (female) and Best Collaboration of the Year (Oh Baby, featuring Flavor). In 2014, I was nominated at the Nigerian Entertainment Awards for the Best Pop/ RnB Artiste of the Year, Best Music Video of the Year (Artiste and Director) and Best Collaboration.
I was nominated at the MTV Africa Music Awards 2014 for Best Female, at the Headies for Best Collaboration Video of the Year (Emi ni baller, featuring Illbliss and Tha Suspect), Best Afro Hip Hop Video. I won the Best Pop Extra Video Awards at the Nigerian Music Video Awards (NMVA). I won the Student Choice Best RnB /Pop Artiste of the Year at the Nigerian Oscar Award 2015.
Share with us your journey to fame
In 2010, I dared to take part in the project fame casting. Like every other participant, I arrived at the studio where all other participants were and hoped for a chance. I was lucky to be among the 17 people selected. In the end, I won the contest smiling home with valuable prizes: N2.5 million, a fancy car, and a contract for work on my personal album. I felt lucky, I felt privileged and most of all I felt favoured. At that time, there were a lot of people that were more professional in music, that was a whole lot older, so I just felt, if I could be chosen, then I must be favoured.
What were your initial challenges after you won?
Waking up one day with a lot of responsibilities like going for rehearsals, studio sessions, shows and a whole initially tough. But, as time went on, I became used to them all and allowed myself through. It was a humble experience for me.
How were you able to handle scandals that came with the fame, especially the sex tape experience?
Bad PR is also PR. I wasn't expecting it; I mean, I knew something was going to come up sometime but not that early and definitely not something that huge but, yeah, I saw it as one of those things.
I remember talking to Sound Sultan and he was like 'welcome to the industry'. It is difficult for a popular person to avoid scandals and gossip.
What was your growing up like?
Growing up wasn't much fun; really, it wasn't. I have a very strict father. There was no time to hang around with friends. I didn't have the opportunity at that time to do what my fellow young girls were doing. But I look back at those days and I just thank God for everything because if it had
However, my family has been very supportive.
Who influenced you while growing up?
My late dad. He taught us not to let anyone intimidate us. He was the only one that could intimidate me, only my father. No one can intimidate me. Absolutely no one.
What is your advice for upcoming acts?
They need hard work, consistency, persistence, humility and they should put God first in whatever they do. It takes a whole lot more than their talents. Respect those who are before you.
What is your take on reality shows?
I think it is a great idea to empower youths. The brains behind this project meant well for the younger generation to discover their talents and make use of them. The goal of the competition is to make one know the nitty-gritty of music and learn the process to become a complete and a professional singer.
You abandoned school for a talent hunt that you weren't sure of your chances, why did you take such a risk?
My intention was just to give it a try; I never knew I would go so far. I thought I should just get the experience and move on with my life, and no doubt about it the academy was fun; I met people from different backgrounds. I learnt a lot from the teachers. They taught me how to control my voice because I have this very loud voice and I tried so much to tune it down.
You once shared the benefits of being single on your instagram. Are you happy being single?
When you are not married is the best time to develop a close relationship with God. While there is nothing wrong with wanting to get married, one also needs to wait on the Lord while worshiping him and ministering to him. There is a special relationship between God and the single believer. God has a special anointing for the woman who is free to seek Him. Her prayer life should explode in miracles.
Share with us why you speak against dating celebrity
I just think it is a lot of headache. I am actually not a fan of celebrity relationships. I don't know how others feel about it, but for me I am not a big fan of it. It doesn't work for me. It can be anything, not a musician. But if God says that's what is going to be, then who am I to argue; but as human as I am, I don't think I will like that.
But you have been linked to different male celebrities. How do you feel reading them?
The truth is, most people assume. The public has given me so many boyfriends, and funny enough, I haven't met some or had a conversation with them. However, I have understood that things like these are part of the business and I just have to manage it.
Why are you revealing your charitable side?
For some years now, I have been using my foundation to do quite a lot of things. I have been able to take it to some places in Africa. The last time, I think I was in Togo and I was able to do a few things with the SOS village. I hope to do more of that.
Can you share your embarrassing moment(s) with us?
Before I actually started doing music, a lot of people used to talk to me like I was younger than my actual age and it used to be really annoying. The most embarrassing situation my stature brought me was when someone ordered me to sit down during a meeting. I had to confront the person.
Describe your style
Africanness. I wear mostly African prints – aso-oke, ankara, anything that has African prints. Because the style of my music is Nigerian, my dressing has to depict that I'm Nigerian, so that is why I wear African prints.
If not music
Music was never part of the big picture until Project Fame. I'd always seen myself as a broadcaster. I wanted to be on radio.
Why do you think people take you for granted?
I smile a lot and people sometimes tend to see that as a weakness. I want to smile less.
What lesson has life taught you?
I have learnt a lot about people and how to relate with them. I have learnt a lot about how to accommodate people. I'm not such an open person but I've met very nice people, I have met very terrible people, I have met people who always like to take advantage; but above all, I have learnt to love people the more even with their shortcomings.