Birth name: Aituaje Aina Vivian Ebele
Origin: Edo, Nigeria
Genres: Pop R&B soul blues rock
Profession(s): Singer-composer
Instruments Vocal
Years of activity: 2003-present
READ ALSO; Biography Of IK Ogbonna, One Of The Most Talented Nollywood Stars

Waje was born on September 1 in Akure, the state of Ondo, Nigeria. She is the eldest and first child in her family. She grew up in Benin City after her parents moved. Her parents divorced when she was young and she had to overcome the difficulties that accompanied her parents' separation.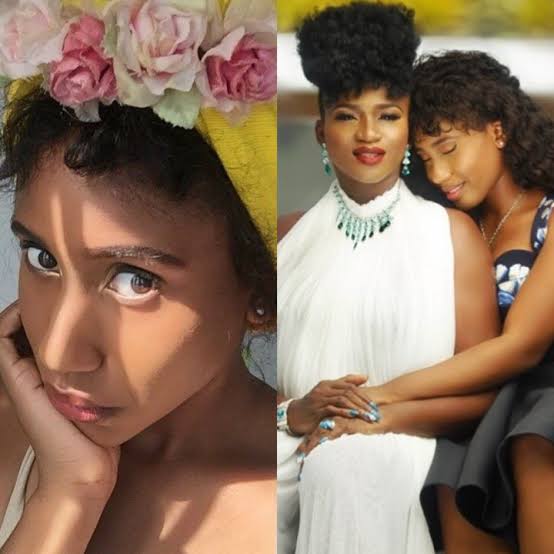 Waje became pregnant while taking the West African high school certification exams. She was then a senior in high school. She didn't tell her mother about her pregnancy until after 5 months of pregnancy. She was temporarily banned from singing in her church choir because she was pregnant outside of marriage. She sang gospel songs to the delight of the late Archbishop Benson Idahosa. Idahosa was very impressed together with her singing and decided to assist her throughout her high school years.
Waje then moved to Nsukka to study at the University of Nigeria, Nsukka, where he majored in social work at the school. While at UNN, she performed at concerts and scholarships. She listened to singers like Whitney Houston and Aretha Franklin to improve her art.
CAREER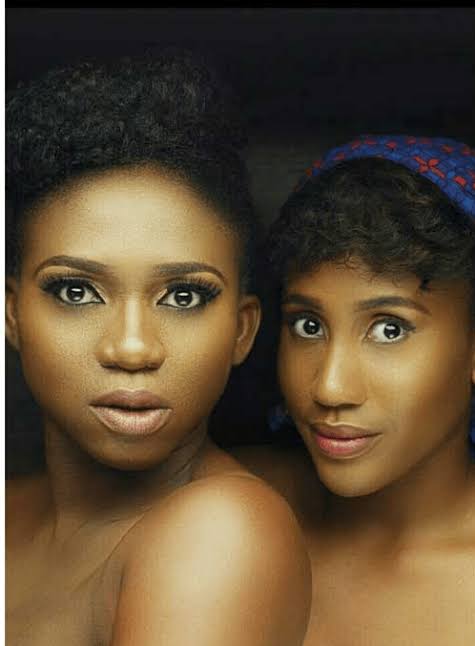 Waje's vocal range covers three octaves. She was found singing in church. She studied social work at the University of Nigeria, Nsukka (UNN), and worked part-time in tourism.
READ ALSO; Waje is Taking a Break Off Social Media
In 2007, Waje launched his music career. She was still a student at the time and paid her membership fee by performing many free concerts and shows. In 2008, she appeared on the P-Square hit "Do Me". This trail was widely known throughout Africa and parts of Europe. She was featured on Advanced Warning (a reality show starring artists about to make a breakthrough). The reality show was hosted by MTV Base South Africa and Zain Nigeria, where it was a finalist. In 2010, 360nobs.com placed a special highlight on Waje with the stress "Words aren't enough… I'm speechless". Waje shared the stage with artists such as Wyclef Jean in South Africa, opening for Kerry Hilson at a concert in Calabar, and has also worked with successful artists on singles such as "One Naira" with MI and "Do Me" with P- Square. She worked together with Dencia on "True Love" and has songs that have earned awards and nominations. She released her first studio album of the same name in 2013.
Waje made her acting debut in the 2014 film Tunnel, opposite Femi Jacobs, Patrick Doyle, Nse Ikpe-Etim, and Lepacious Bose. Directed by Stanlee Ohikhuare, the film focuses on the life of a young pastor. In November 2014, she published the music video for "Coco Baby", watched by Diamond Platnumz. In August 2015, she released the single "Left for Good" with Patoranking and Godwin Strings. Waje was featured in "Strong Girl", the theme song to the One's Poverty is Sexist campaign, and also joined Bono in the Lagos campaign in 2015. Waje was declared open as a judge for The Voice Nigeria, along with 2face Idibia, Timi Dakolo, and Patoranking.
AWARDS

NIGERIAN MUSIC VIDEO AWARDS 2009 (best new video), DYNAMIX AWARDS 2009 (best new performance), HIP-HOP AWARDS 2010 * HEADIES * (best voice) CITY PEOPLE AWARDS 2011 (best female r & b) NIGERIANTAINMENT AWARDS / ENTER r & r 2011 (best pop artist) best new actor of the year) HEADIES 2011 (best vocalist, best r&b single) EXQUISITE LADIES OF THE YEAR 2011 (female musical act of the year) CHANNEL THE MUSIC VIDEO AWARDS 2011 (Most Gifted Female Video) NIGERIA MUSIC VIDEO AWARDS 2011 (Best Contemporary Afro Video) DEAFA AFRO-EUROPE ENTERTAINMENT AWARDS 2011 (Best African Art) BEST RECORD OF THE YEAR 2013 (I WISH, WAJE ALBUM) BEST REGGAE / DANCE HALL 2013 (WANT, WAJE ALBUM) BEST REGGAE / DANCE HALL 2013 (I WISH, WAJE ALBUM) BEST FEMALE VOCAL PERFORMANCE 2013 (I WISH, WAJE ALBUM) BLACK CANADIAN AWARDS 2014 (BEST INTERNATIONAL ACT) WORLD MUSIC AWARDS 2014 (BEST ALBUM IN THE WORLD) WAJEARD WORLD 2014 (WORLD MUSIC) ) LIVE ACT) WORLD MUSIC AWARDS 2014 (BEST FEMALE ARTIST IN THE WORLD) WORLD MUSIC AWARDS 2014 (BEST ARTIST IN THE WORLD) ELOY AWARDS 2014 (BEST FEMALE ARTIST).
DISCOGRAPHY
WAJE Studio Albums (2013) Red Season (2013) Heart ) (2021)
NET AMOUNT $1.7 million