WEEKEND STEP OUT WITH TOKE MAKINWA
The Instagram fashion icon looked glamorous in her latest Instagram post which she captioned 'Strut and pose……Give them.🔥🔥🔥🤎🤎🤎'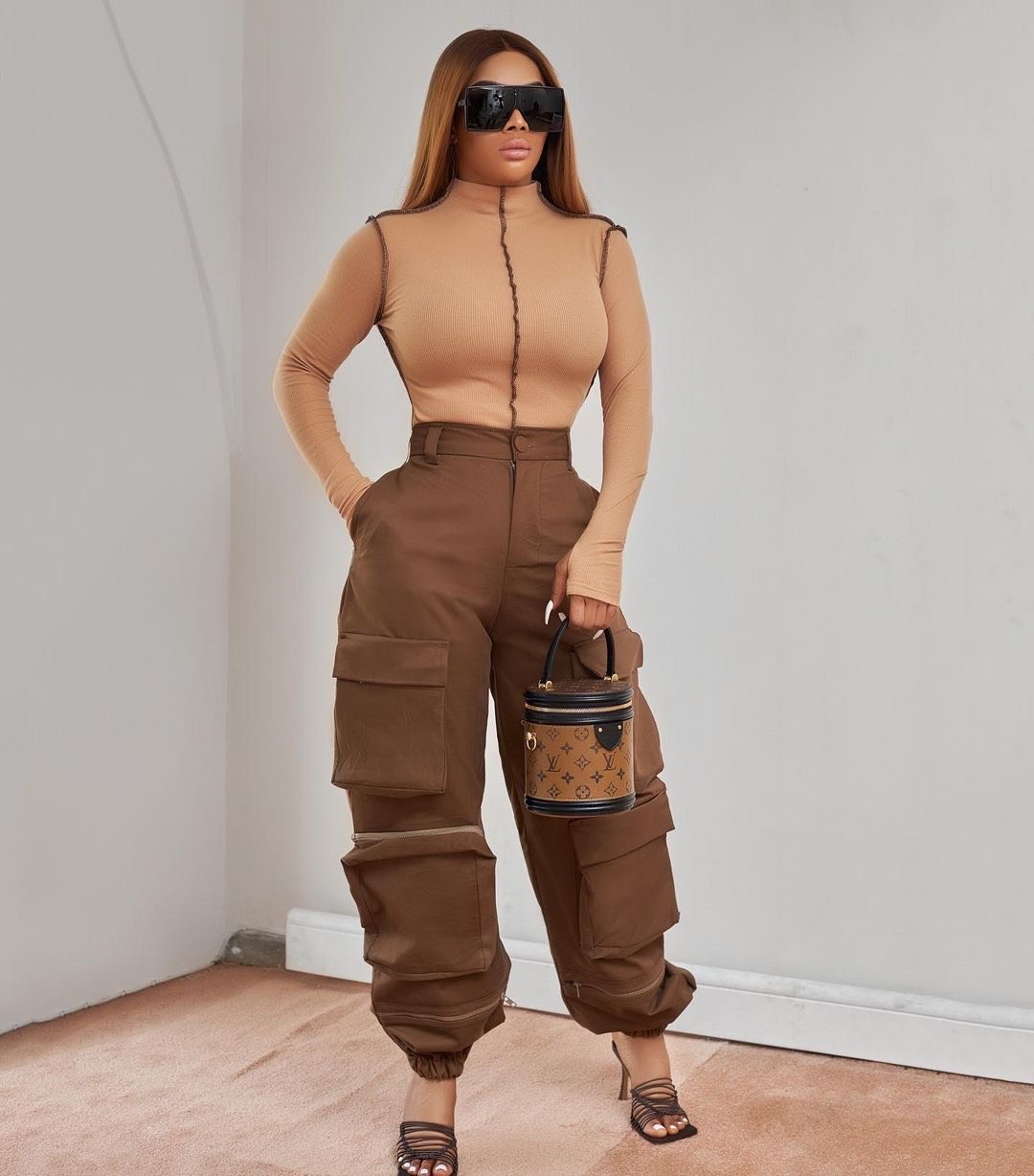 Toke Makinwa is a successful fashion influencer whose love for all things fashion and 'looking good', drove her to start the Toke Makinwa Brand which she showcased on YouTube and later on the television and has now taken off to branch into different industries like her bag line 'Toke Makinwa Luxury' and her make up line 'Toke Makinwa Beauty'.
She has over time been able to turn her passim for fashion in to profit and grow her brand name across Africa and several parts of the Western world.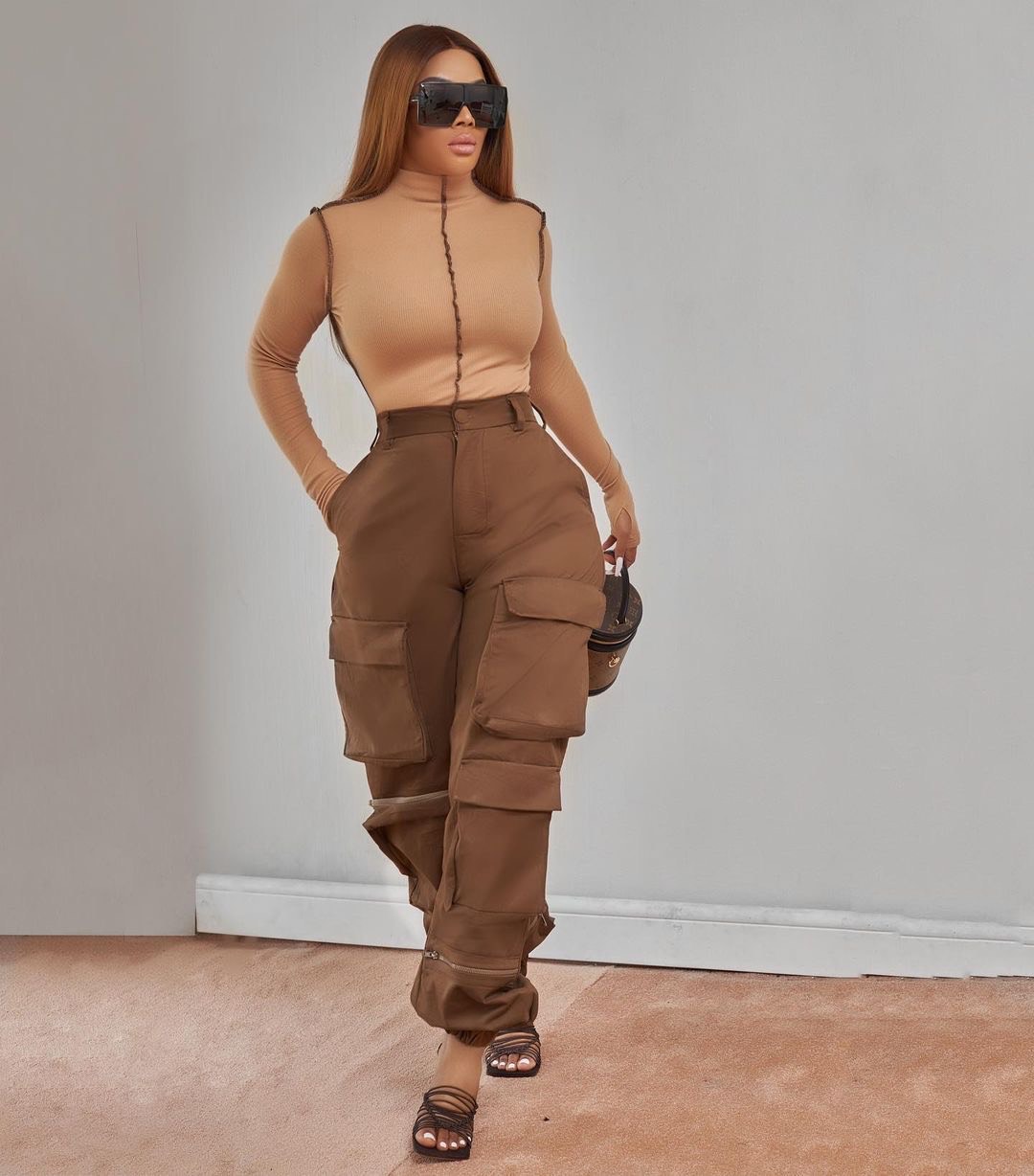 She is seen in her post earlier mentioned to be a carton color long sleeve mock turtle neck bodice with brown seam lines at the joining sand a deep brown baggy combat jogger pants. Along, she matches the outfit with a mini Louis Vuitton cylindrical bag. She is know to have a collection of eye wears that is the envy of every girl with which she makes a bold statement every time she 'steps out and she wears on here.
TOKE
Toke misses no opportunity to look good, no matter the occasion, be it a casual brunch hangout, a red carpet show or an exotic dinner; she slays always.
Some say she's the best dressed woman in Nigeria because as it seems, any of her latest outfit outdoes the former.
There is obviously an intense intentionality about her fashion sense.