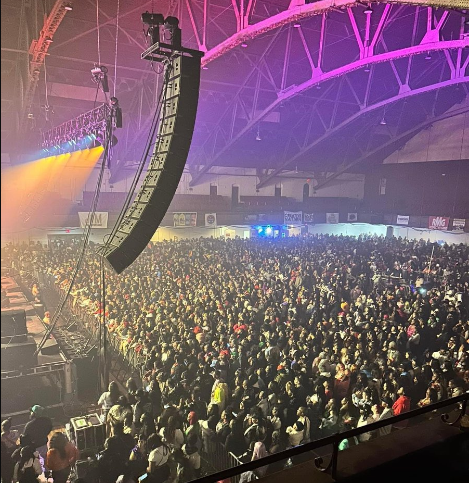 On March 5, nine people were trampled at a concert in Rochester, New York, by fast-rising Memphis rapper Glorilla.m, glamsquad reports 
READ ALSO: Did BBTitans Female Housemates Meet Olivia To Borrow Wigs? Khosi Drops Shocking Update
According to the Rochester Police Department, there was a crowd surge as concertgoers exited the venue, leaving one 33-year-old woman dead, two people with critical "life-threatening" injuries, and six others injured.
According to Lt. Nicholas Adams, officers responded at 11:05 p.m. to reports of gunshots fired inside Rochester's Main Street Armory during a concert.
Officers responding to the incident discovered several injured people; however, an investigation later revealed that none of the injuries were consistent with gunshot wounds.
"At this time, there is no evidence to support a shooting having occurred inside the event," Adams wrote in a statement. "The injuries appear to be the result of a large crowd pushing towards the exits after reports of people hearing what they thought were gunshots."
After the incident, three people were transported by ambulance to Strong Memorial Hospital, where a 33-year-old female died from her injuries, according to officials. Two people are still in critical, life-threatening condition. An additional six people were transported by private vehicle to local hospitals with non-life-threatening injuries.
On Sunday night, Memphis rappers GloRilla and Finesse2tymes performed at Rochester's Main Street Armory, which has a capacity of 5,000 people.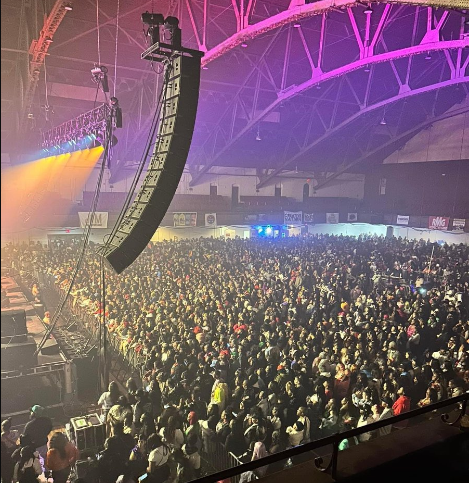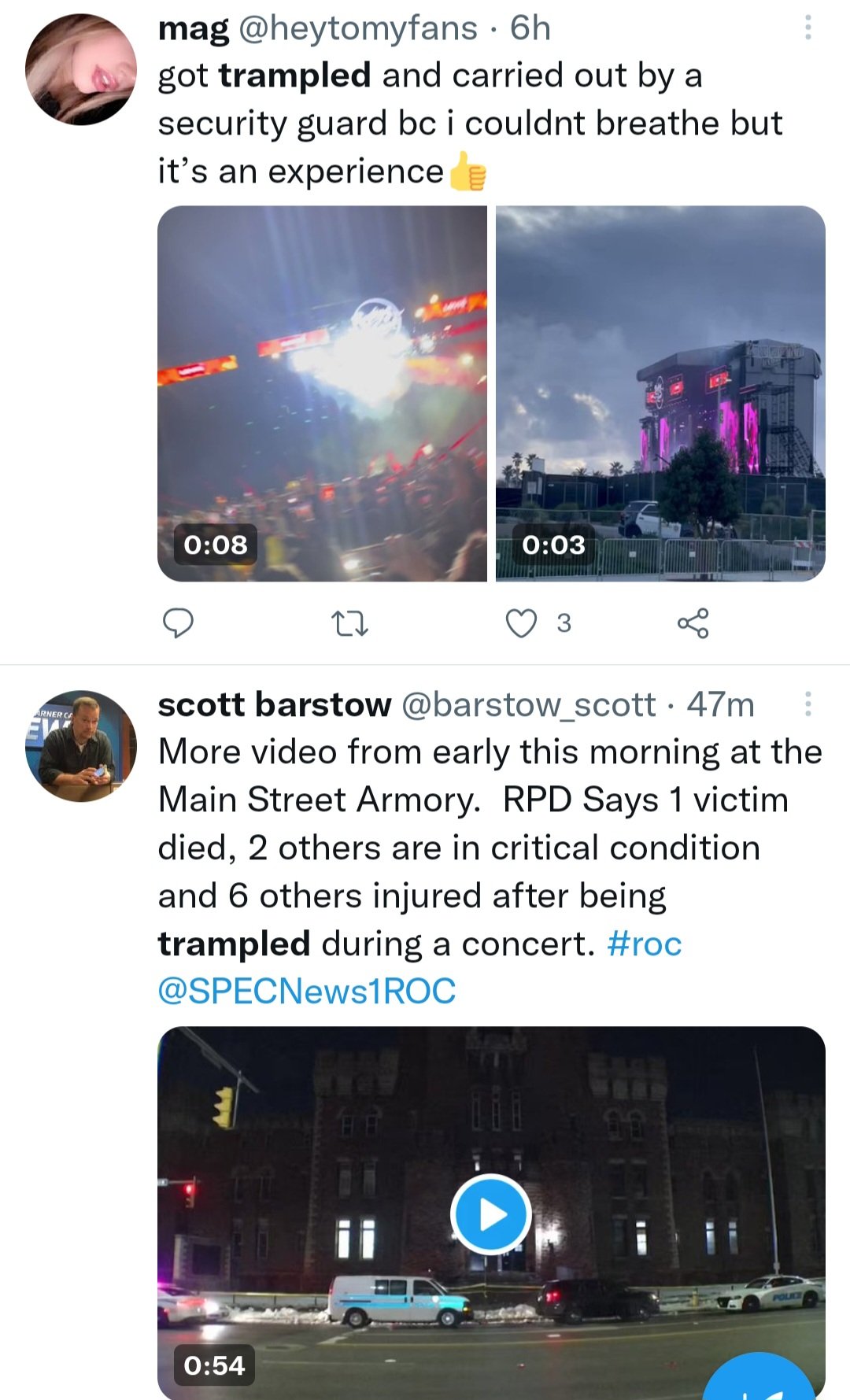 Crowd Surge while exiting some trampled, some suffocated unfortunately 😔 pic.twitter.com/YXjssvOyd4

— Wildish Shambino (@kickzmcgee) March 6, 2023