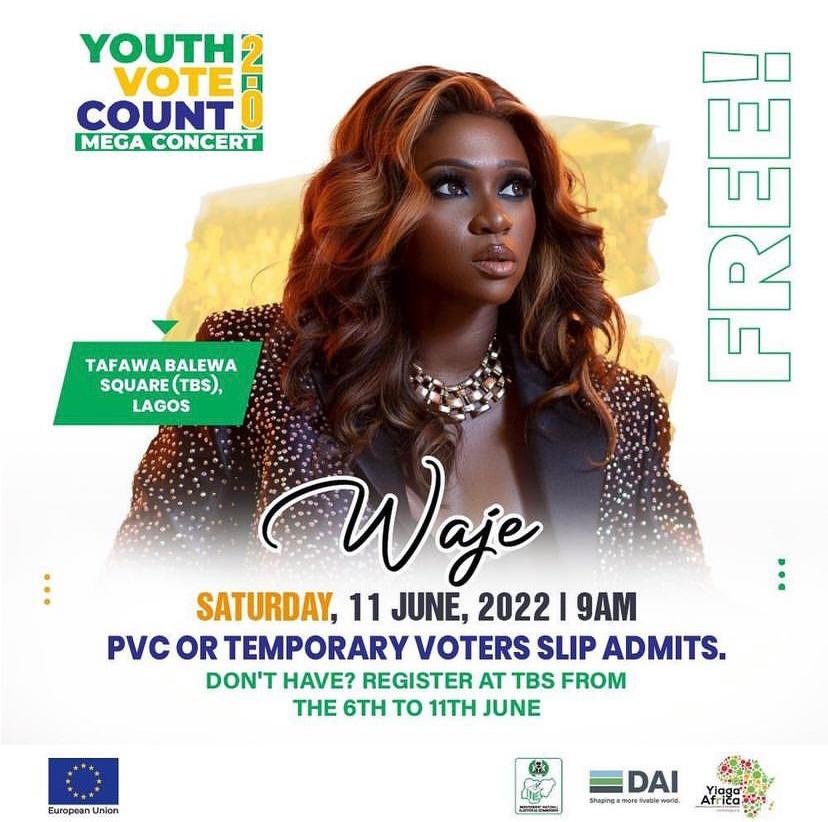 The Youth Initiative for Advocacy, Growth, and Advancement (YIAGA) and its partners unveiled the Youth Vote Count Mega Concert ahead of the 2023 Presidential election. The event will take place on Saturday, June 11th in Lagos' Tafawa Balewa Square.
The Permanent Voter's Card (PVC) or the Temporary Voter's Slip are the only ways to get into this event. This is to inspire young people to take part in the democratic process. If you don't have your PVC, you can get it from the venue between 9 a.m. and 5 p.m. from June 6th to June 11th. You can also make changes to your registration or transfer it to a different voting station.
Falz, Mr. Macaroni  and Waje are billed to attend the event.
View this post on Instagram