Ojo Arowosafe, alias Fadeyi Oloro, a veteran Yoruba actor, has appealed for support from Nigerians due to his deteriorating health. The actor made the call in a recent interview shared on Wednesday by actress Adeniyi Johnson on Instagram.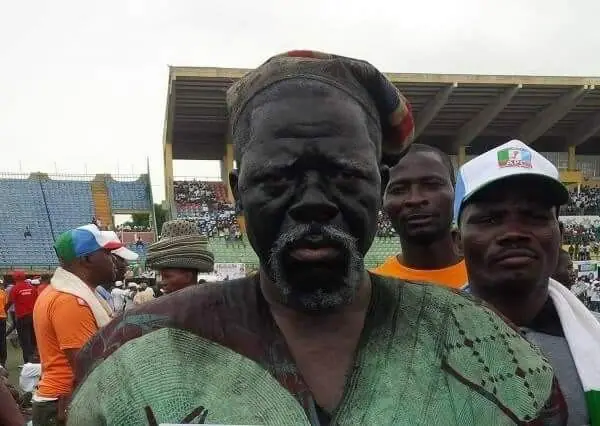 "I am thankful to God I am still alive, assist me o, assist me. all of you, you people that have been helping me, that I am seeing alerts, you will not suffer, God will replenish your pockets, you will not look for money, you people that haven't helped me yet, please assist me, send to me in Jesus name, you will not live from hand to mouth in Jesus name," he said.
In 2019, Fadeyi appealed to Nigerians for financial assistance.
The ill actor stated that he needed medical assistance owing to TB issues.
"I am not okay, that is because I have exhausted all the money with me for treatment. This is not my house. It was when the whole thing started that my family brought me here to keep a low profile.
"I used to stay at Meiran, Lagos State. And I have been reaching out to the public, but I had to face my God. I was not like this before, I could not walk. But I am better now.
"Right now, I don't have enough money for the treatment I need. I cannot work at the moment; my shoulder, hand and legs are not responding well. I cannot stand on my own, I am usually assisted whenever I want to stand or use my walk(ing) stick as support. I am just pleading with my fans and lovers to continue and stand up for support, some people have tried, but I need more financial support," he said.