Reality star and entrepreneur, Kim Kardashian attempted but failed, to flee Pete Davidson's flat.
After spending the weekend doing low-key date night activities together, Page Six got exclusive footage of the former "Keeping Up with the Kardashians" star exiting his Staten Island condo through the side door at 12:30 p.m. ET Monday.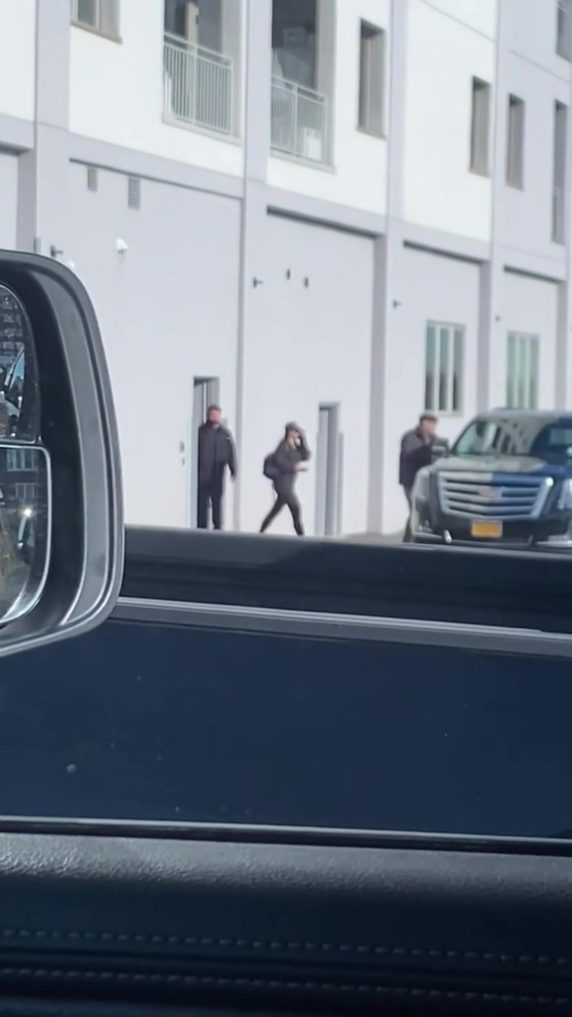 Kardashian tried to blend in by wearing a black helmet and an all-black outfit as she walked into an SUV, but she was still detected.
Davidson's condo was where Kardashian spent the weekend, according to a source, despite having a suite at the Four Seasons Hotel in the Financial District.
The property, which has two bedrooms and 2.5 bathrooms and lies directly on the river with breathtaking views of Manhattan, has two bedrooms and 2.5 baths.
It had been previously reported how the KKW Beauty founder and "Saturday Night Live" star saw "House of Gucci" with Scott Disick at a theatre on Staten Island and dined at Angelina's Ristorante, where they posed for a photo with the owner.
Davidson wasn't totally in his hometown for the weekend, as he was seen departing the Skims founder's hotel on Monday night. While Kardashian, 41, is definitely putting effort into her developing relationship with Davidson, it's evident that he, too, is eager to go the extra mile for her.
According to TMZ, the couple ate breakfast at the Fountain Coffee Room at the Beverly Hills Hotel on Tuesday morning, appearing as if they had just rolled out of bed. It's unknown if the 28-year-old "King of Staten Island" star would spend the holidays with the Kardashians or return to New York to be with his family.