Chukwuemeka Emmanuel Ejekwu, also known as Oga Sabinus or Mr. Funny, is a well-known skit creator. While sharing his experience at a Dubai airport, he threw shade at Nigerian airport officials.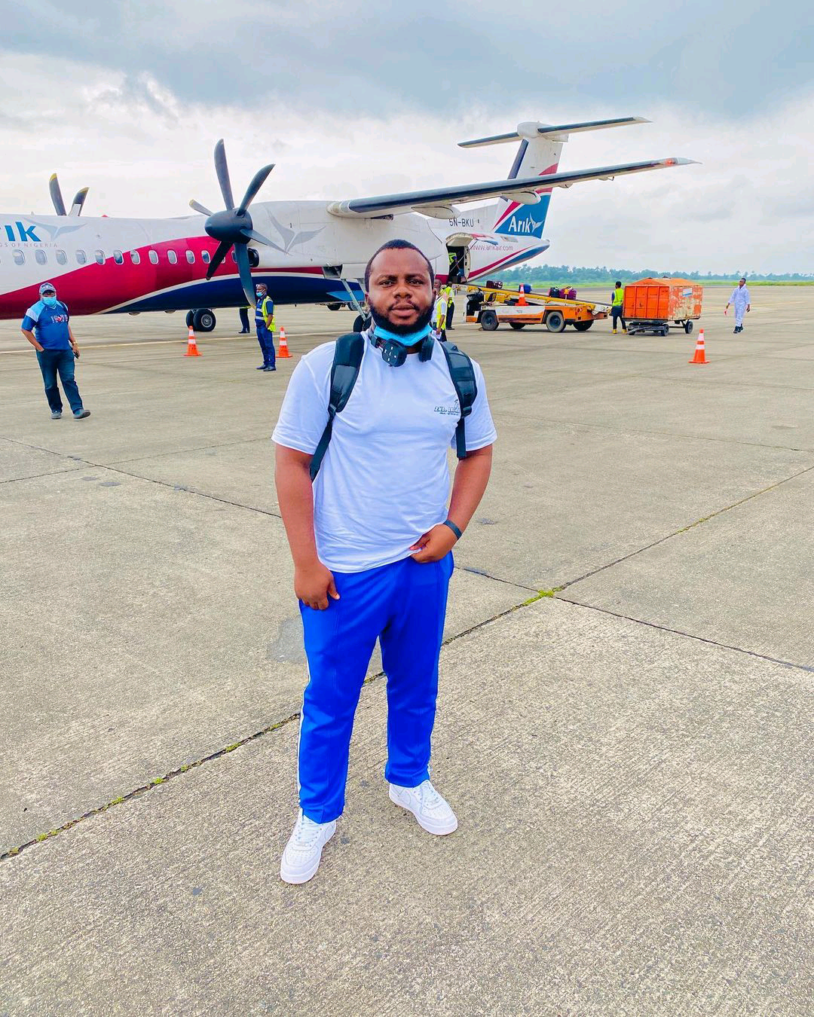 The comedian claimed in a video he posted online that nobody had ever tried to scam him or said "Baba show me love" to him from the time he arrived at the airport until the moment he recorded the video.
He continued that he had walked around the premises without coming across anyone who was pleading with him for money or bothering him.
He said this:
" I don waka all through Dubai airport, nobody dey disturb me or beg for money oo, nobody dey say Baba show me love na you dey chop my data."
View the video here:
Recall how Sabinus got into a horrific car accident a few days ago after secretly proposing to his girlfriend in Lagos?
His recently purchased Mercedes-Benz, worth over N40M, was severely damaged in the accident, but he was unharmed.
In another story, Habeeb Okikiola, a controversial musician better known by his stage name Portable Omolalomi, has shared his experience with some Egyptian fans.
The "Zazu Zeh" star recently took a plane to the nation of North Africa for his concert, which is scheduled for September 23.
However, Portable took to the streets of Cairo, the nation's capital, and spent some time with Egyptians who were eager to see him.
Speaking, Portable said that he is the most talked-about "Zazu" and asked one of the men if he had heard of "Zazuu."
"Have you heard about Zazu? I'm Zazu," he said.
The Egyptian man replied that he only understood Arabic and didn't understand English.
Then Portable continued by inquiring as to whether he attended school.