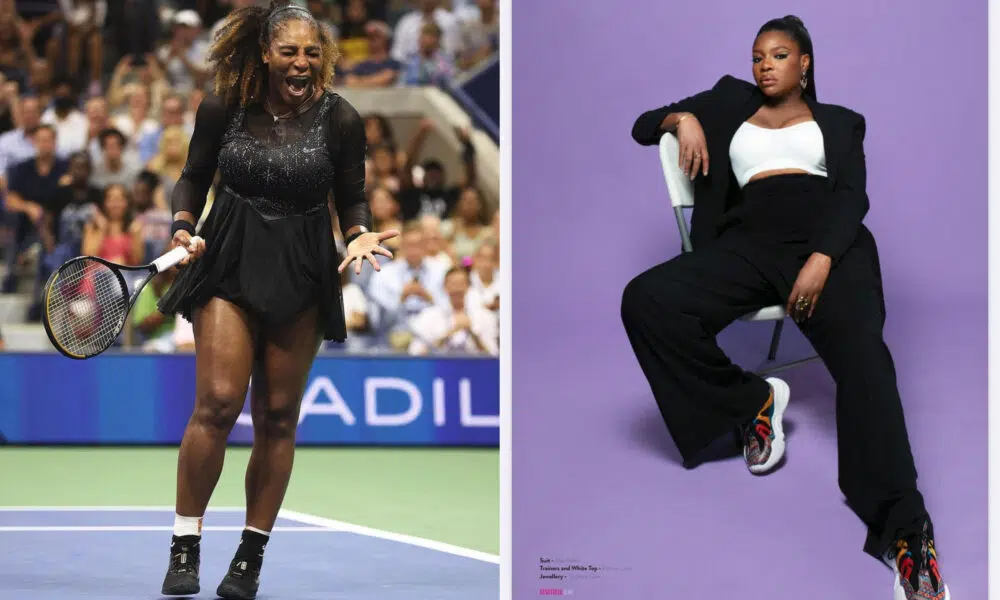 Nollywood filmmaker, Kemi Adetiba has penned a teary note to world tennis champion, Serena Williams after she received a standing ovation at the Ongoing US Open.
In a video making rounds on social media obtained by Glamsquad, the audience at the US Open chanted Serena Williams' name when she entered the tennis court.
Adetiba shared the video on her Instagram page and expressed how powerful the video had inspired her to be great. She also noted that Serena's daughter, Alexis Olympia Ohanian Jr. will never forget the moment.
Read Also: "His humor was distasteful" – Nicole Brown Simpson's sister, Tanya Brown drags Chris Rock
The King of Boys Producer also said Serena makes her feel she has a lot of work to do, and feats to conquer. However, the feeling is not borne out of intimidation but inspiration.
She wrote:
"Serena's daughter will never forget this moment.

"How POWERFUL her mother looked. How undisputedly RESPECTED she is. How thousands of people got on their feet to give her a standing ovation and chant her name.

"Olympia left that stadium feeling like she could do and be ANYTHING she wanted in this world.

"Just watching this clip myself, I have tears in my eyes and Serena makes me feel I still have a lot of work to do, and feats to conquer. But that feeling is not borne out of intimidation… But inspiration.

"And when you're able to touch and achieve that in the hearts and minds of millions of people who have never and probably will never have any personal contact with you, then you know you're a Legend… An Icon… The G.O.A.T!!

"No matter how this US OPEN 2022 ends for her, (and God knows we want that 24th Grand Slam mic-drop for her and us) SERENA WILLIAMS already sits on the throne of GREATEST OF ALL TIME!!
See the videos below,
Read Also: "You Are A Witch" – Yul Edochie Slams Netizens Who Despise His Lifestyle