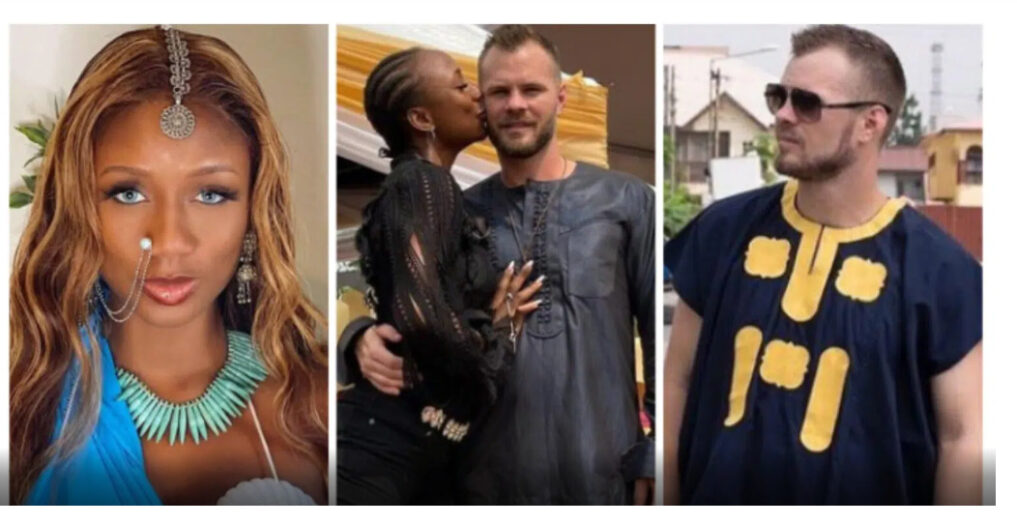 Nigerian American-based dancer, Korra Obidi has broken down in tears as she reveals that she can't seem to come to terms with her divorce.
Since her ex-husband, Justin Dean, announced their breakup in March, just weeks after they delivered their second child together, the mother of two has been in the spotlight.
Dean had accused Obidi of selfishness, adultery, and lack of accountability.
Read Also: Singer, Yemi Alade drops new song, announces release date
The chiropractor also stated that he is heartbroken and that he needs to leave their marriage in order to safeguard his mental health.
In a new clip making the rounds on social media, the dancer broke down in tears at the point of dropping off her daughters with her ex.
Korra looked longingly at the door before having short episodes of emotions.
The Entertainer who seemed to be on a live video at that time asked her fans who had gone through a divorce if it ever gets easier at any point.
SEE VIDEO BELOW