Nigerians have always wondered how Charly boy, a 72 years old grandfather, still looks young each coming day. The Nigerian showbiz maestro and rights activist, Charles Oputa, popularly known as Charly Boy, sustained facial injuries during a scooter accident.
A while ago, an Aesthetic & Dermatology specialist based in Abuja, Dr. Bea, as she is popularly called, shared a short video on her Instagram page, asking people to spot the differences on Charly boy's face.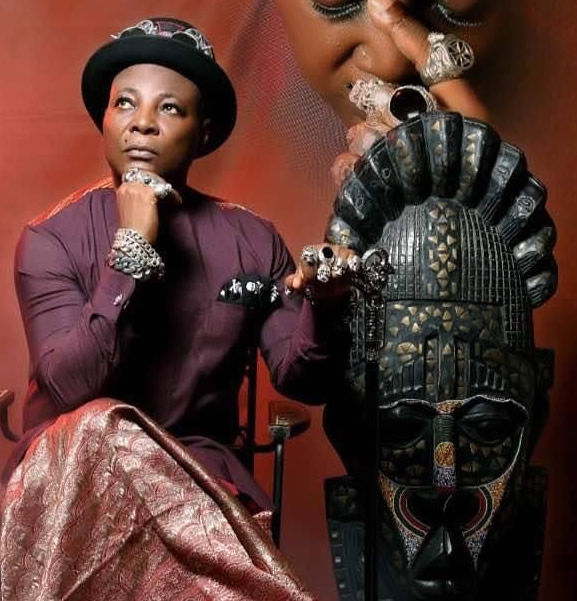 The video clearly shows that the showbiz maestro had facial work done on him, most likely a Botox injection made from Botulinum toxin.
Botox is a drug that weakens or paralyzes muscle. It can reduce skin wrinkles and help treat some medical conditions in small doses.
See her post below: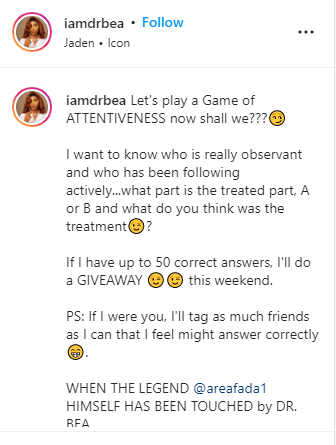 See video created by the doctor below:
Glamsquadmagazine recalls that Charly Boy treated his followers on social media with father and daughter goals, as he tweeted a video of himself giving his daughter a lovely haircut.
Charly boy lamented in the video's description that his daughter had turned him into a barber.
According to Charly Boy, he first gave his daughter a haircut over a decade ago to punish her for being a bad girl.