Nollywood Veteran actor, Prince Jide Kosoko pays tribute to his late wife, and colleague, Henrietta who passed away six years ago.

The 68-year old father took to his Instagram page to share a reel of some of the last moments of his late wife.
In his caption, he said the vacuum she left remains uncovered, noting that God knows best. He further went on to say her children are doing well in life and they are coping in Christ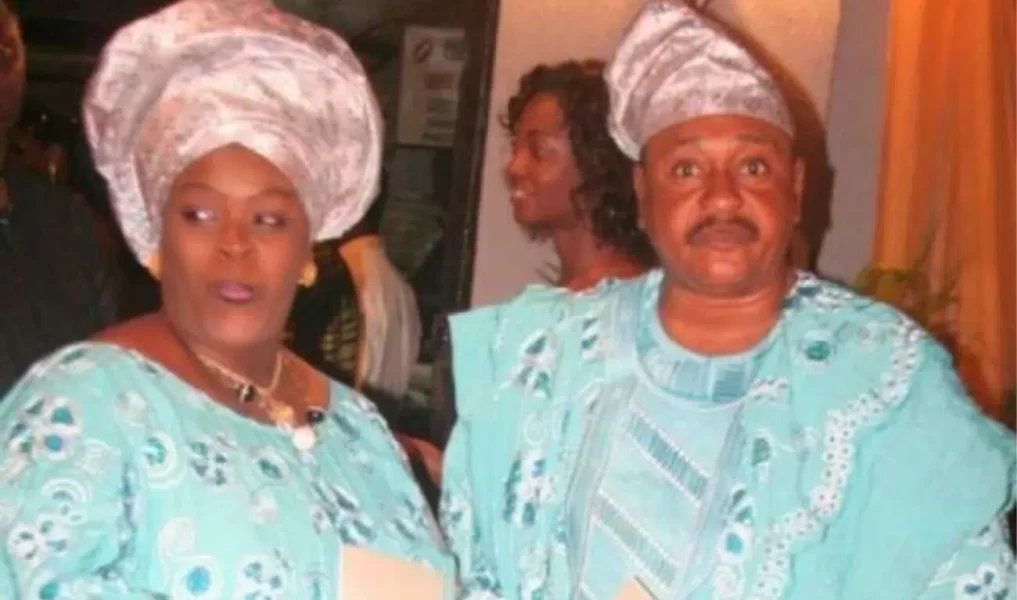 He wrote;
"Continue to rest my Love, omo odudukudu, Henrietta. We celebrate you now and always, the vacuum remains uncovered, Gbogbo e ye Olorun, your children are doing great.
READ ALSO: How I see my kids when on set – Jide Kosoko
"Keep resting dear Henrietta Emumejiakpo, olorun lo mo ohun gbogbo, ohun na lo nse ohun gbogbo. All glory belongs to Almighty God its 6 years now, Rest on, we are coping in Christ."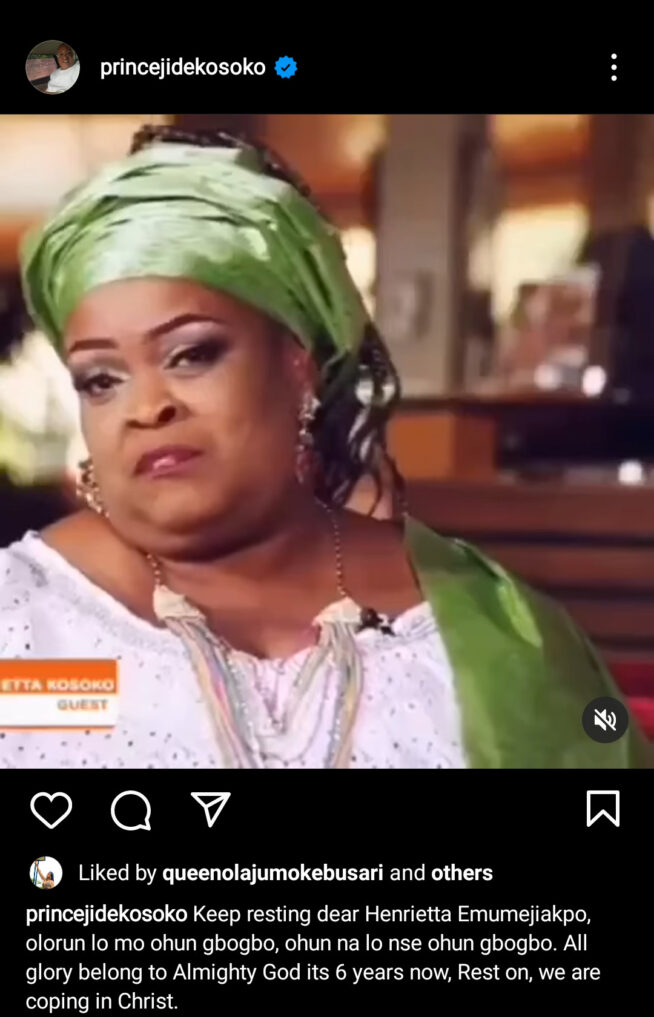 Bidemi Kosoko, step-daughter of the deceased also took to her Instagram page to remember her.
She wrote,
"It's been 6 years already sweet mama. We miss you so much. Keep resting omo odudukudu."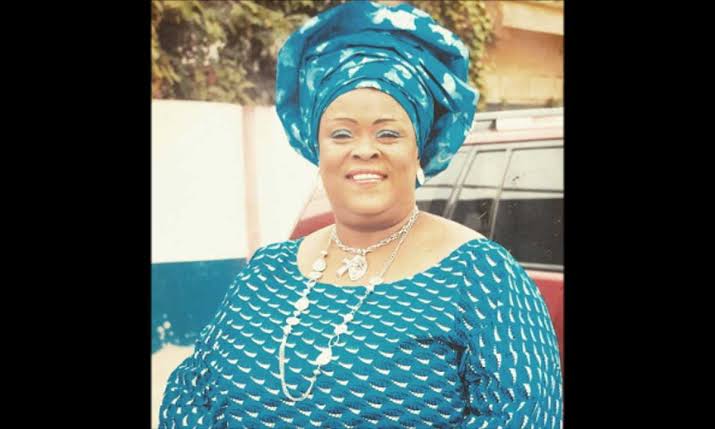 Glamsquad Magazine recalls that the deceased died from complications which arose from diabetes.
In an interview, Jide Kosoko said
"Forget about what people said. My late wife was ill and she died of complications which arose from diabetes. My friends, family and colleagues stood by me and I appreciate it. Of course, you will always
have one or two persons that would say one or two negative things but in my life, I have fought so many wars and I have won all of them; so it is only someone who wants to be crushed that would confront me in war because almighty God has His plan for me.
"It is quite unfortunate that all these things are happening to me but I still thank almighty God because there are reasons for everything."

"I miss everything about her, yes, she was human and she had her flaws but I must confess I would miss her for so many things.

"She was my companion because we were in the same profession. She was not only my wife but we were in the same industry together. I still dream about her but it is mostly based on my imagination. How I hope she was still alive. I would miss her food because she was a fantastic cook."

Henrietta was buried on 10th June 2016 in Abraka, Delta State.

READ ALSO: Actress Bidemi Kosoko welcomes a baby girl