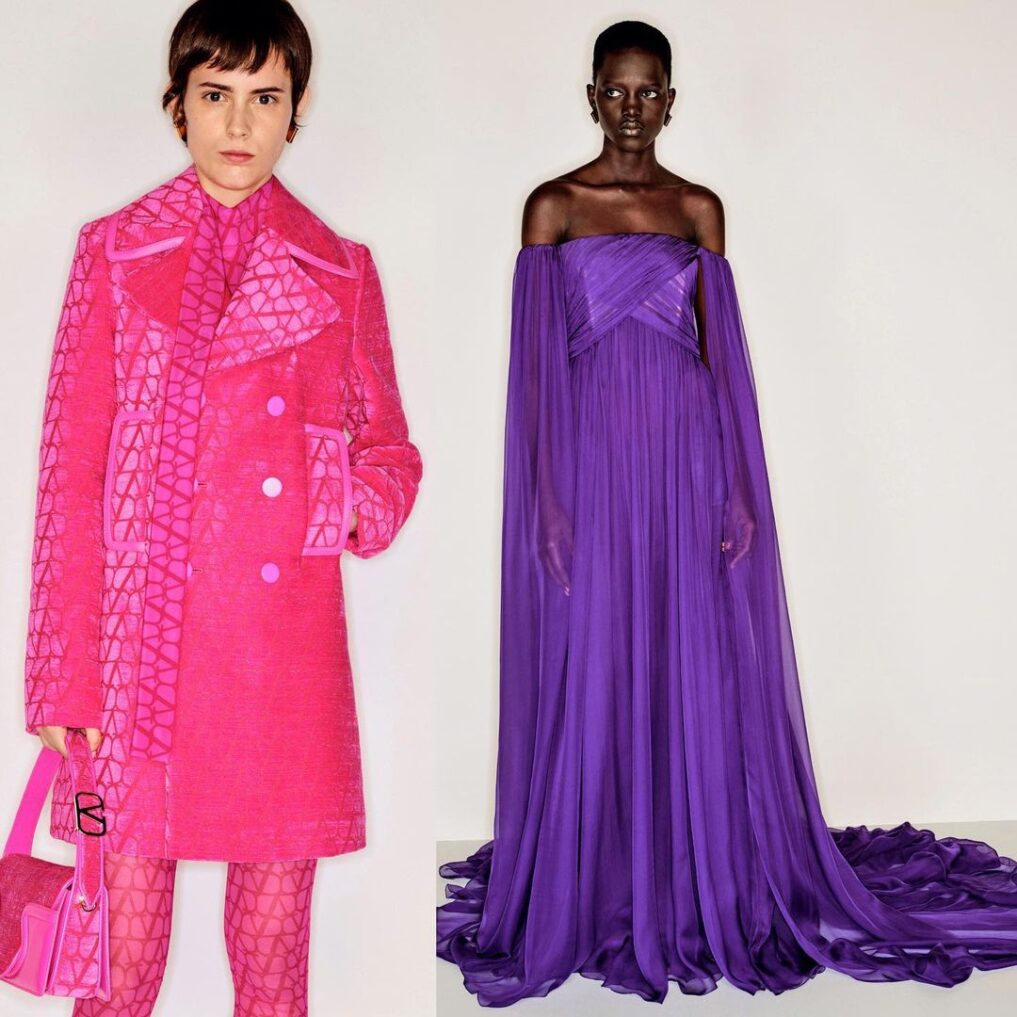 Valentino Resort Collection 2023 were displayed at the Paris Fashion Week.
Read Also: Instagram Look Of The Day: Kylie Jenner is The Queen Of The Space
Piccioli indulged in fluidity and movement at the spring show, which was highlighted by an excess of sequined glitter, but he kept the silhouette clean, narrow, and quite short here.
For instance, a black macramé lace slip dress combined with similar thigh-high leggings and boots, or a small shift dress covered in white lace that miraculously stretched into matching stockings and boots with leather trim, both displayed trim contours and head to toe maximalist surfaces.
A bell-shaped short cape, a fitting mini coat recycled from the archives, a little skirt suit with a boxy jacket, and a double-breasted velvet peacoat were all recreated in the clean silhouettes he prefers in this print on firm cotton canvas. The design was expanded to include stockings, bags, hats, and boots; not a square inch was left untouched by the comprehensive logo treatment.
Read Also: Lookbook: Elisabetta Franchi Spring Summer 2023 Ready To Wear Collection
On a similar theme, a crisp white cotton shirt with macramé accents stood out against a day/evening costume that featured a dramatic long drawstring circle gown in amethyst faille, belted with a marigold sash and worn with an oversize double-breasted blazer in cinnamon taffeta.
It showed the designer's color sense as well as her cool adaptability, blending of codes, and couture flair.
See full collection below;