If you are not going out this Valentine's Day or you are clueless about what to do today to feel the love fever, watching a love movie might not be a bad idea.
Through the years, Nollywood has produced some love movies that capture emotions and romance.
Glam Squad presents four of these movies to entertain you this love season.
ALSO READ: 2023 ELECTIONS: THREE NIGERIAN POLITICAL MOVIES YOU MUST WATCH
The Wedding Party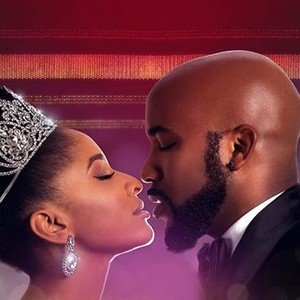 Premiered at the Toronto International Film Festival in Canada on September 8, 2016 and on November 26, 2016 at the Eko Hotel and Suites in Lagos State before its worldwide release on December 16, 2016, The Wedding Party is a romantic comedy that tells the story of a soon-to-be insecure bride who is uncertain about her playboy groom, alongside their mothers-in-law who can't stand the sight of each other.
Watch the trailer for The Wedding Party here:
Following its release, the movie, which was directed by Kemi Adetiba, became the highest-grossing Nollywood movie. The record was broken by the second part of the film "The Wedding Party 2" in 2017.
The cast includes Banky W, Adesua Etomi, Richard Mofe-Damijo, Sola Sobowale, Ireti Doyle, Ali Baba, Eyinna Nwigwe, and others.
4:4:44
4:4:44 is a 2022 Nollywood film that captures the struggles of a young couple dealing with mental health challenges and the societal perception of their situation. The film, directed by Izu Ojukwu, is based on a true story. The cast includes Richard Mofe-Damijo, Nse Ikpe Etim, Chinwetalu Agu, Seun Akindele, Ali Baba, and others.
Watch the trailer for 4:4:44 here:
Namaste Wahala
Namaste Wahala is the first major collaboration between Nollywood and Bollywood. It tells the love story of an Indian man and a Nigerian woman who find themselves desperately in love with each other but have to deal with challenges relating to their different cultural backgrounds.
Watch the trailer for Namaste Wahala here:
The film was released in some Nigerian theatres on December 1, 2020, before its release to the global audience via Netflix on February 14, 2021 (Valentine's Day).
It stars Ini Dima-Okojie, Richard Mofe-Damijo, Joke Silva, Ruslaan Mumtaz, Hamisha Daryani Ahuja, Anee Icha, Osas Ighodaro, Ibrahim Suleiman, Broda Shaggi, and others.
Still Falling
Still Falling is a love movie that explores themes of love, forgiveness, hatred, faith, regrets, and triumphs. A young woman struggles to deal with her past, which has turned her into a version of herself that she finds very difficult to heal from.
Watch the trailer for Still Falling here:
The movie, which was directed by Karachi Atiya and Dimbo Atiya, was released on February 12, 2021.
Some of the cast members include Sharon Ooja, Daniel Etim Effiong, Liz Ameye, Kunle Remi, Panam Percy Paul, and others.