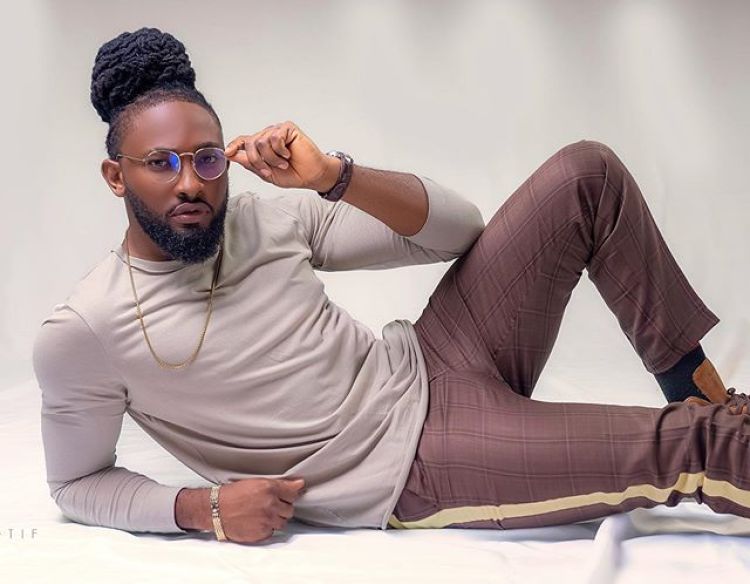 Popular Nigerian celebrity presenter, and Big Brother Africa Star, Uti Nwachukwu, who has been accused several times of being gay is on the news again.
This time around, the Igbo born presenter is being accused of grooming young Nigerian boys for his Abuja based billionaire gay friend, Barrister Ojukwu Chiemela.
This shocking accusation was made by Instagram blogger, Cutie Julls.
According to Cutie Julls, the boys ae sourced from Asaba and Lagos and ae paid as high as 2 million naira per night of hot rounds of s*xual encounter with Ojukwu.
Read full post by Cutie Julls below:
So Uti has this godfather in Abuja called Barrister Ojukwu Chiemela whom he.'s been pimping young boys to.
Uti lures this boys to the barrister with huge sums of money by disguising he man needs a personal trainer and he pays well.
He only goes for guys with all these 6 packs etc.
Upon getting to Abuja, the man demands for massages, then one thing to leads to the other, before you know it, your gbola go dey inside Barrister Chiemela's bum bum hole.
See we have so many proofs which we unfortunately can't put out cuz some of these young boys are known faces and also it might implicate some of our sources.
Uti, might blab about the gyming bs but let's do rational thinking.
How does Uti and Old man barrister explains inviting young muscular guys from Asaba, Lagos etc to Abuja for exercise and this man will pay as much as N2mil etc. For just overnight o. What kind of exercise are they exercising?
Like example, Oga Barrister will book your flight ticket, you fly from your location to Abuja on Monday, "give him massage" and return on Tuesday… hmmm
Uti Nwachukwu Disses Africans Supporting Meghan Markle
Like Uti goes to this young boys like; My rich barrister friend saw your pic etc and he likes your muscle so he asked for your number and also asked if you can be his personal trainer even if on videos etc.
He will convince you of how good and connected he is etc.
This is after he has sent your pics to the man o. Then he gives them the man's number too. The man starts chatting these boys and as sapa dey, before you know it, one thing leads to the other and the young boys who aren't strong willed or who are already into man to man gets knacked by Oga Barrister.
Anybody's s#xual orientation isn't a problem but why gro#ming innocent young boys? Fine they are not minors but come on.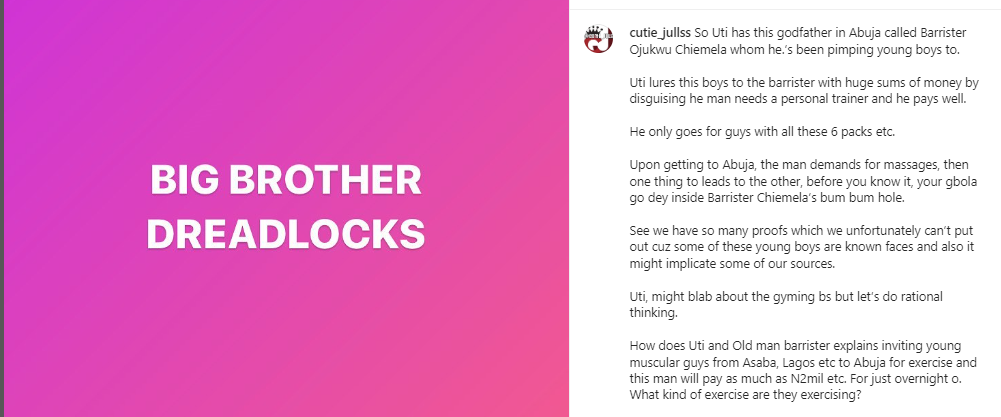 Uti Nwachukwu opens up on what he did after a girl broke his heart