Media executive, Soso Soberekon slammed singer, Harrysong with a ₦500 million lawsuit for defamation and also demanded that his statement be retracted.
Glamsquad reported that Harrysong, in an interview with Frankly Speaking lamented that fake friendships exist purely in the Nigerian entertainment industry.
According to Harrysong, most people seen as his friends are "real enemies" looking for his downfall.
"90% of all the friendships are fake. There are people I've been working with for years. If you call their names you go say na Harry guy be this. Dem no be my guy,"

"As a matter of fact, those are my real enemies. If you see Soso now, you'll say Soso is my friend. Soso is not my friend, Soso is my enemy. He sent people to come and kill me in Port Harcourt, no jokes. Ask my team, ask everyone."
When asked if he had proof of the allegations, he said, "I have evidence, I have videos, I have pictures.
"This is no joke. You'll say he is my friend, he's not my friend. He wants to kill me."
Reacting to the allegations against him, Soso Soberekon noted that Harrysong's statement is false and without basis.
He further demanded a retraction of the statement and an apology in two national dailies and several online news outlets.
He also asked that the singer pays N500,000,000 as compensation. Failure to do the above listed after seven days will lead to a court case.
See the statement below,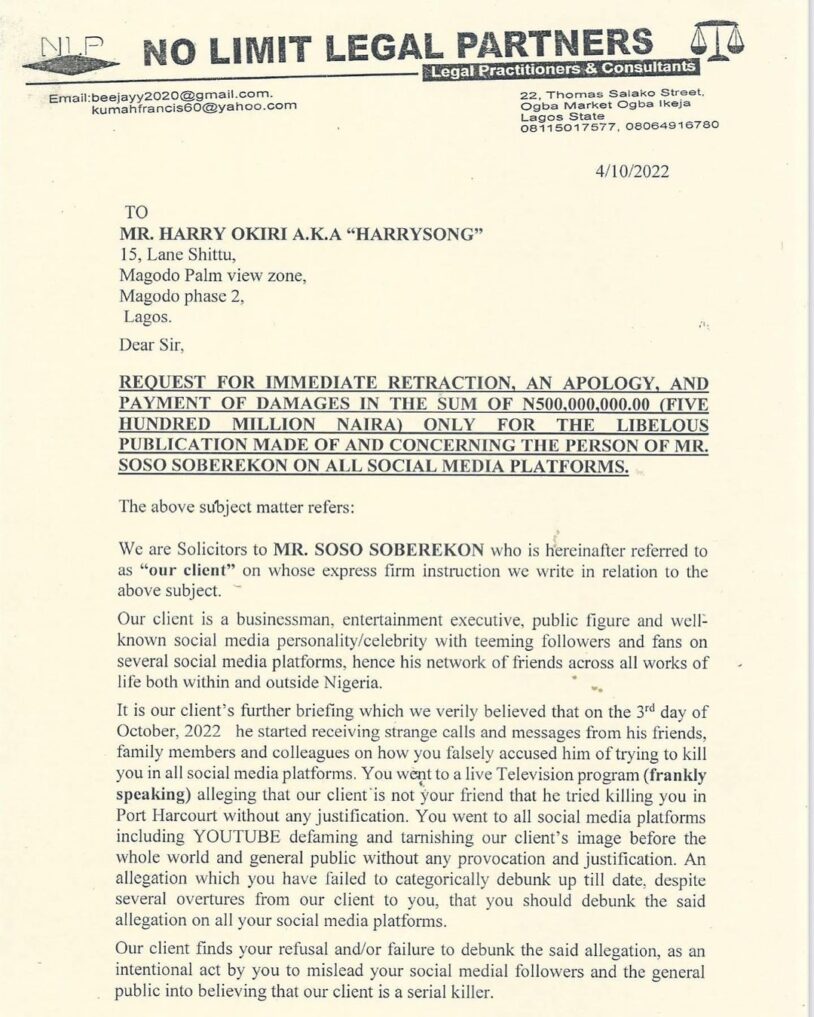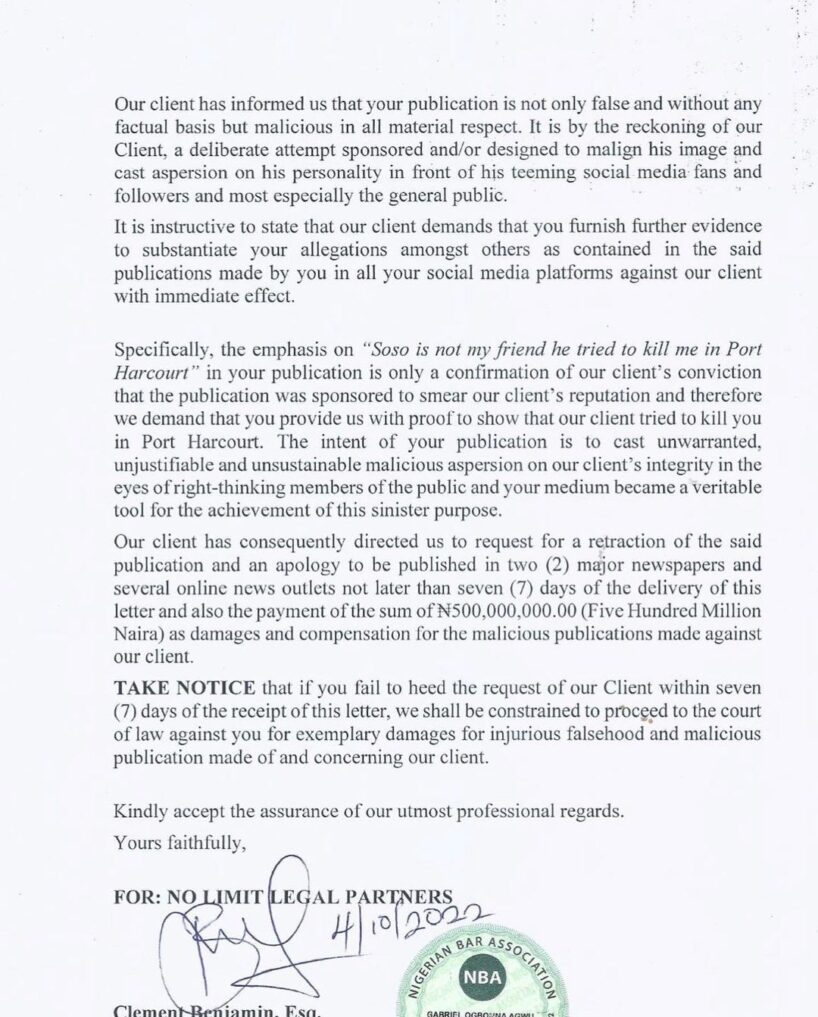 Read Also: Tia Mowry files for divorce from husband Cory Hardrict after 14 years of marriage