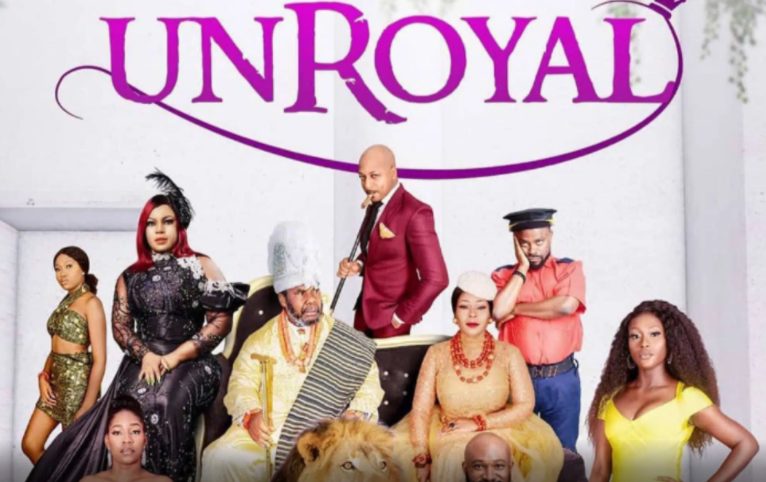 Unroyal is a film about a rude and vulgar princess (Princess Boma) from a prestigious town. She doesn't give a damn about anyone.
Princess Boma is shown as someone who feels that respect comes from people being afraid of you, and she will go to any length to instill that dread.
She finally falls in love with Prince Leonard, an overconfident prince who found a way to capture her heart, after harshly rejecting countless suitors.
Her relationship with Princess Leonard becomes the central theme of the novel, as it involves betrayal, deception, true love, and self-discovery. Prince Leonard is not who she believes he is, and he drugged her, causing her to have an accident and go into a coma.
She finds her attitude isn't the best while in Coma, and happily, she gets a second chance with a secret admirer.
READ ALSO: Best Dressed: The Headies '21 Red Carpet
Now, on to the plot; while it is a typical story, it isn't horrible, and the writer did a good job of capturing the lessons, conflict, and ending. It's safe to say it's a nice tale. But, right from the start, I was irritated since the opening scene was extremely long.
Oh well, that may be forgiven because it became clear later in the film that the director was purposefully attempting to portray the various cultures in the film.
Regardless, the opening scene of every movie influences to a considerable part whether a person will continue watching or not, so the first scene of every movie should always press the correct button, regardless of the reasons. It was a flop in this regard.
The most distressing aspect of Unroyal is the portrayal of some of the characters, which is, to be honest, an egregious error. Characters such as the King, Princess, and Prince were far from reality. Let's start with the monarch; in a country like Nigeria, where culture is cherished, no king would be as feeble as the king of Okrika was represented to be.
READ ALSO: Met Gala 2021: Celebrities 'Work' New York
Imagine Princess Boma entering the palace and requesting that the chiefs address her as "Majesty," which the King agrees to so that the discussion can continue.
It's one thing to have an unruly princess who refuses to listen to her father, but what about a King who never called his daughter to order, either personally or publicly?
That is unquestionably unreal. It's a miss once more. For starters, I must compliment the casting director since I believe the casting is excellent, particularly for Shaffy Bello and Ik Ogbonna. It is unquestionably a success in this regard.
When it comes to IK Ogbonna's position as Prince Leonard, there is a major issue in the sense that, as large as the town is depicted to be (considering all the suitors who had come and IK's mission on the town), the King was unable to inquire about his claimed son-in-law. That could be forgiven, given how much he trusted his chiefs, and these Chiefs were his allies.
The Prince's character is another one that had me wondering whether the director did it on purpose since something wasn't quite right, and if I hadn't seen the Prince in earlier films, I would have doubted his acting abilities.
OMG, there was no relationship between the royal family members, and it didn't seem right. I believe it is safe to state that the directing was not up to par. A lot could have been better in my opinion.
Particularly, I believe that all of the actors' acting is excellent, that the photography is adequate, and that I enjoy the conclusion, particularly the suspense near the finish. However, with a character as essential as Prince Sontoye, how could he not have been in the final scenes?
What do you think? does Unroyal fall below standard?