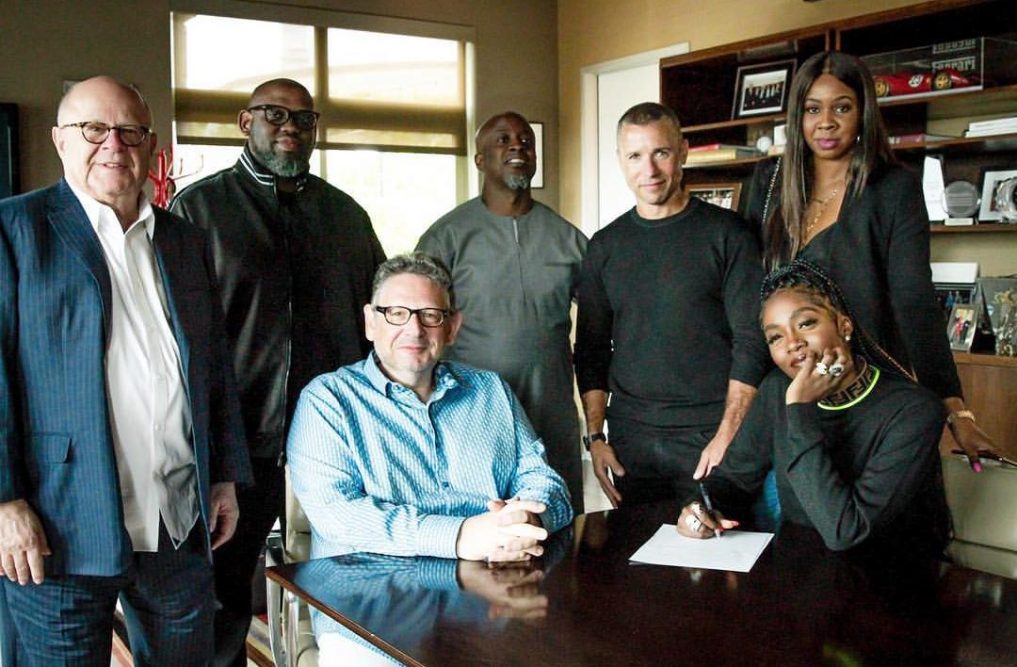 Universal Music Group (UMG) has officially announced an exclusive global recording agreement with Tiwa Savage.
A statement UMG sent to glamsquadmagazine on Thursday said under the agreement, Tiwa Savage's future music will be released internationally through UMG's operations in more than 60 countries worldwide.
"Projects will be executively produced by Efe Ogbeni of Regime Music Societe and Vannessa Amadi-Ogbonna", it noted.
The singer-songwriter was born in Lagos, Nigeria, and later received a scholarship to study Professional Music at Berklee College of Music in Boston, Massachusetts before embarking on a career that has seen her achieve creative success across a multitude of mediums.
In her reaction, Tiwa Savage said, "My biggest goal is to make Africa proud. I'm so excited for this moment and I'm thankful to Sir Lucian Grainge and my new UMG family for their belief in my dreams. I'm looking forward to this next chapter in my career and I'm more ready than I have ever been."
Adam Granite, EVP Market Development, Universal Music Group said, "We are looking forward to partnering with Tiwa and her team to help her music reach new audiences around the world.
"As one of Africa's most successful, influential and dynamic singer-songwriters, Tiwa has truly global ambitions and UMG is committed to helping her in achieving them."
Efe Ogbeni & Vannessa Amadi-Ogbonna of Stealth Management said, "We're very proud to be a part of this ground-breaking partnership between Tiwa Savage and Universal Music Group.
"Tiwa is undoubtedly the most hardworking and talented female artist crossing over from Africa to the rest of the world, and UMG has demonstrated its commitment to the continent by placing its formidable machinery behind her amazing career.
"Partnerships like these symbolise the hopes and dreams of so many talented artists back home in Africa and it is an honour to be the executive producers of her project."