Full Name: Ufuoma Stacey McDermott (born Ejenobor) Date of Birth: April 23, 1981
Age: 39
Place of Birth: Bénin City, Edo State
Nationality: Nigerian
Education: University of Lagos
Husband: Steven McDermott
Children: Isio Jared and Kesiena Alize
Profession: Actress, Director, Producer
READ ALSO; Monalisa Chinda Biography: Inside The Fabulous Life Of The Nollywood Actress

Ufuoma McDermott was born on April 23, 1981, in Benin, Edo State. Although her parents are from Delta State, she traveled extensively during her childhood. First from the city of Benin to Jos, then to Lagos.
She received her first primary education at Alama Private School in Jos, Plateau State, Tunwase Kindergarten and Primary School in Ikeja, Lagos, and finally Molly International Kindergarten and Primary Domain. After earning his first graduate certificate, Ufuoma continued his secondary education at the Federal Government College in Odogbolu, Ogun State.
Ufuoma McDermott holds a BA in French from the University of Lagos and a Master in Public and International Relations, also from the same institution. She also holds certificates and diplomas from Alliance Française and NIIT. she went to the New York Film Academy in Los Angeles In 2011 to take an acting course and later a film course at Dov Simen's Hollywood Film Institute. On April 23, 2010, Ufuoma married Steven McDermott. She officially changed her name to Ufuoma McDermott on May 23, 2014, at the Lagos Supreme Court.
CAREERS

Before entering the cinema, Ufuoma McDermott has already participated in two mini-contests. She won the Miss Ebony beauty pageant and entered her first national pageant: Miss Commonwealth (Vanessa Ekeke), where she won the Miss Sympathy Award. She later also became the 1st finalist in the Queen Afrik (Tamilore Kuboye) beauty pageant.
In 2003, she participated in the beauty contest of the Queen of All Nations (Dubra Fufeyin) where she was again 1st finalist. In 2004, she was once again the first finalist in the Miss Nigeria beauty pageant. Shortly thereafter, she has crowned Miss Terra Nigeria and therefore went on to represent the country at Miss Terra 2004. Ufuoma McDermott commenced her entertainment career in 2000 as a photographic model and then rolled on to catwalks and pageants.
READ ALSO; Antonia Wright Biography- Career, Siblings & Net Worth
As a photographic model, she has adorned calendars, posters, covers, and inside pages of magazines and billboards for various brands, including Galaxy Dry Cleaners, Genevieve Magazine, Zinox Computers, WSMJ, Upherre Magazine, Ruby n pink, Finlays wine, Nikky Khiran, Legend Extra Stout, Yamaha, Joy Magazine, Soap Lux, PZ, Globacom, Leite Fan among many others. As a model, she has featured clothing on the catwalks for t-shirt makers Davida, Nobel Afrik, WSMJ, Nikky Khiran, Collectibles, Steve Ray, Frankellis, Schön Africa, Michrans, Modella, and many more.
In February 2004, she decided to embark on an acting career. Her first film was "The President Must Not Die" by Zeb Ejiro, in which she played the role of a detective. Since then, she has appeared in several movies, including "The Law of Okafor", "Wives of Strike", "What Just Happened" and "Merry Men II".
AWARDS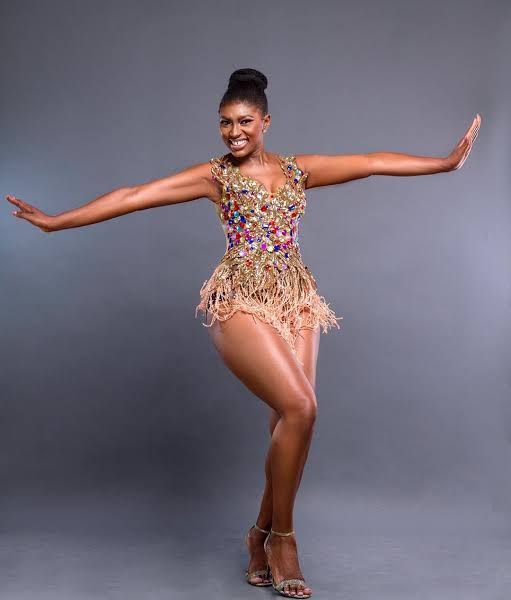 She represented Nigeria at the Miss Earth 2004 Beauty Contest • At Go Red Africa 2007 she won the Best Female Model Award • At African Youth Society 2009 she won Model Award • At Golden Nymphs Awards 2010, Ufuoma McDermott was nominated for Best Actress • In 2011, Ufuoma McDermott was nominated for Best Actress in a Television Series at the Future Awards 2011, she was nominated for Actor of the Year • She was nominated for the Terracotta TV and Film Awards for Best Actress in a Drama Series • McDermott was a speaker at TEDx Rayfield, which took place in December 2017.
NET WORTH
Ufuoma McDermott has an estimated net worth of $1000000