Amanda Nunes, an Ultimate Fighting Championship (UFC) champion has taken to social media to challenge reality star, Kim Kardashian, to an exhibition fight.
The UFC two-weight world champion sensationally called out the television personality for an MMA bout in the UFC octagon.
Nunes, who recently defeated Megan Anderson via first-round submission at UFC 259 to defend her women's featherweight championship belt, called out Kardashian on Twitter last night.
The Lioness tweeted "Hey Kim Kardashian. Let's do this? Lol," accompanied by a photo of the two next to each other.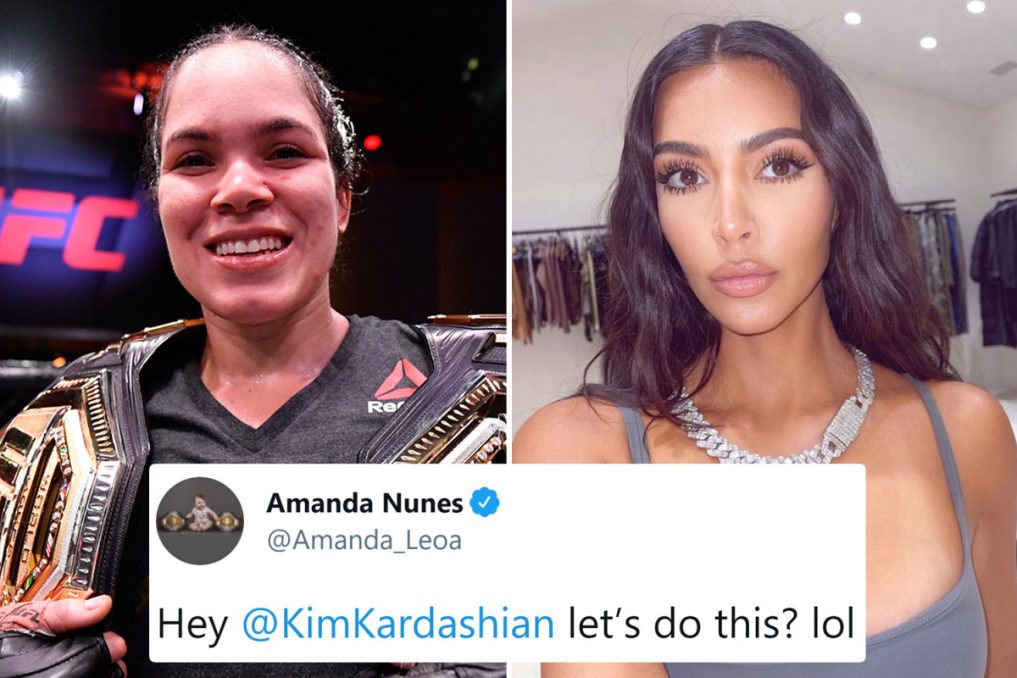 In other reports, Nigerian singers Seyi Shay and Tiwa Savage's beef took a new turn as the superstars were caught on cam fighting dirty at a salon in Lagos.
A video, reportedly taken on Tuesday, surfaced online few hours ago, showing Seyi Shay and Tiwa Savage in a near fist fight. The duo had heated arguments and threatened to reveal each other's dirty secrets.
In the video, Seyi Shay attempted to greet her colleague, Tiwa Savage. However, the mother-of-one rebuked the 'Pack and Go' singer.
When Seyi Shay moved close to greet Tiwa Savage, the latter referenced the song she made with Victoria Kimani and asked her not to greet her. "Listen, don't come to me and think you can say hi with the dirty and disgusting spirit that you have. You think I have forgotten what you and Victoria Kimani did many years ago? You think I can forget?" Tiwa Savage quizzed.
Seyi Shay responded to Tiwa Savage, justifying the collaboration, Seyi said; "Like, what do you think we did, Tiwa? Like what? You want me to open everything here, I'm not like you. I'm not going to do that. I'm not petty."
Angry Tiwa Savage, however, dared Seyi Shay to expose their unpalatable acts. "Open it if you have the nerve, open it. You're the one that said you want to open my ny*sh here. God should take my son if I have done or said anything against you or Victoria Kimani. I'm made, I have money, I don't have anything to take from you," Tiwa Savage stated. "I have never taken a job from you. I didn't say anything but you did songs and went on interviews. You called me on phone talking about sh*t," Tiwa Savage added.
Before others at the salon intervened to separate them, Seyi Shay insisted she was not petty. "You want to start acting out…Tiwa, don't let me open your ny*sh here. I'm not really petty like you…"