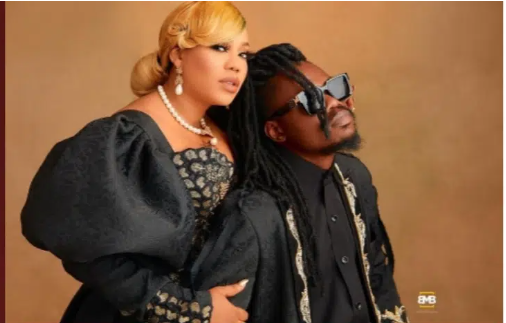 Nigerian fashion mogul, Toyin Lawani has lamented over her stolen wedding ring.
The fashion designer and stylist announced the theft of the diamond jewelry on Instagram.
Read Also: Hailey Bieber addresses rumors she 'stole' Justin Bieber from Selena Gomez
She continued by saying that Segun Adebayo, aka Segun Wealth, her photographer spouse, was furious since he spent all of his money at the time to buy the ring.
Lawani begged her husband to forgive her for being irresponsible and allowing the pricey jewels to be taken.
Read Also: Nigerian celebrities who delved into politics
Recall that Toyin had earlier revealed the reason she married her husband, Segun.
In her words:
"Yes I'm a material girl And I'm willing to work for it ,

but I don't put it first when choosing a life partner, worry about who wants to see you win, Not the people that what you to conform into what they want ,you can't see this much talent and want it to just sit in a house and serve you , My dreams matters , your dream matters, Having kids, Having a husband shouldn't stop them either, You can choose all this and stil choose you, Remember anyone who truly loves you won't want to change you . They will push you till you achieve your dreams even if it's not convenient for them . The partner you choice will determine your success. Note that down. Glad I chose you @segun_wealth ❤️❤️❤️ ."