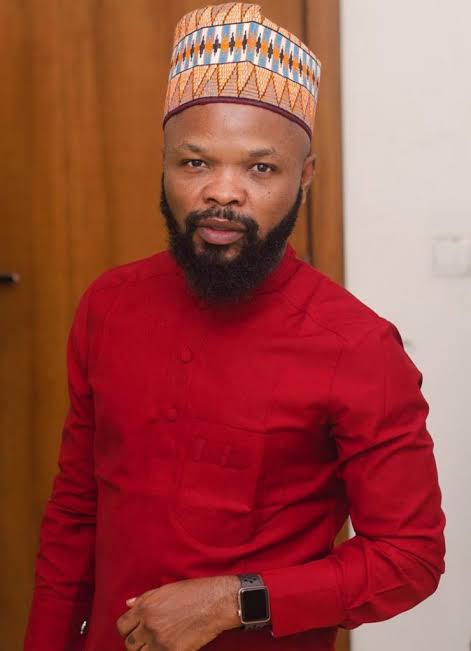 Nigeria has some elite radio personalities in terms of talent, good looks or net worth are amongst what keeps the typical listener glued to the radio for hours.
Their voices, charm, presentation abilities, intelligence, and a number of other positive traits are among their advantages.
Glamsquad reports the top Nigerian Richest Radio Personalities.
1. Do2tun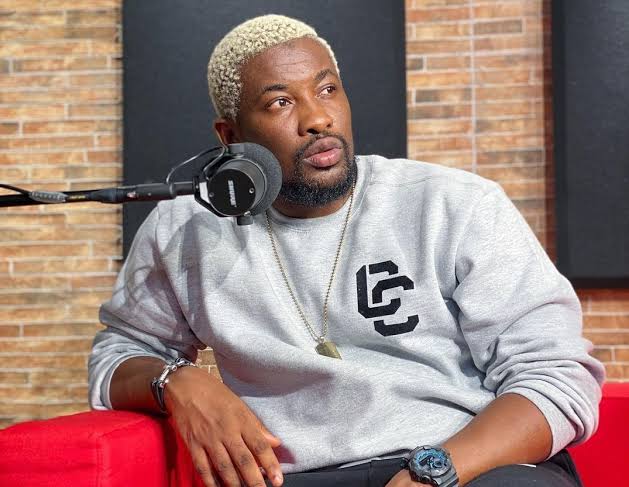 Oladotun built a name for himself in the Nigerian entertainment sector after beginning his media career as a Cool FM intern.
Do2tun's journey into radio began when a lecturer at his university offered him the chance to intern at a radio station because of his charm and humor.
Do2tun decided on Cool FM and hasn't changed his mind since. After serving as an intern for three years, Do2tun was given the opportunity to broadcast "Sleep Talk," a late-night radio program where he spoke with listeners and allowed the depressed to air their anxieties.
The program ended up being his big break in the broadcasting world. The Sunday Afternoon Show, Love Zone, Heineken's Top 20, Midday Oasis Show, Friday Nite PartyMix, and many more are among the radio programs he has later gone on to anchor. He also hosts the radio show Greatest Countdown on Earth on Soundcity TV.
Do2tun net worth is estimated at $4 million.
2. Toke Makinwa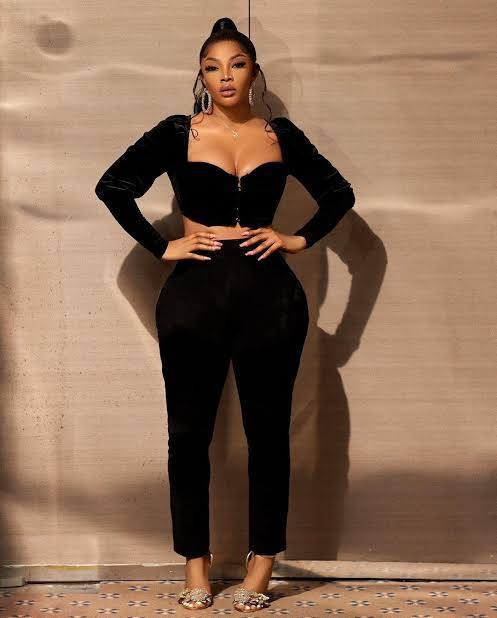 Toke Makinwa has pioneered in the radio and television industries since making her debut in 2010 on the set of Rhythm FM's Morning Drive Show.
She was born on November 3rd, 1984, in Lagos, and she studied at the Federal Government Girls' College in Oyo State.
After enrolling at the University of Lagos, Makinwa graduated with a BA in English and literature.
She had a television appearance in 2012 when she served as the MC for the Most Beautiful Girl in Nigeria (MBGN) pageant, which was live-streamed throughout Nigeria.
Together with Tosyn Bucknor and Oreka Godis, she co-hosted the Flytime TV show 3 Live Chicks.
After making its web series debut, the program began airing on terrestrial television in late 2012.
She won the Nigeria Broadcasters Award for Outstanding Female Presenter of the Year in 2013, one year later. Weekdays on Rhythm FM, she continues to present "The Late Morning" Show.
Toke Makinwa's net worth is estimated at $2 million.
3. Daddy Freeze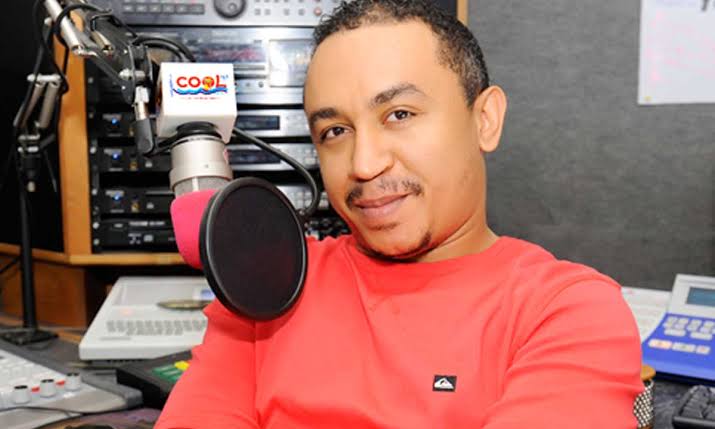 Ifedayo Olarinde is a radio personality whose show, Daddy Freeze, is both well-liked and controversial.
Freeze, a biracial radio host, began his career with the Broadcasting Corporation of Oyo State in Ibadan in 1996.
He joined Cool FM in 2001 and works in radio presenting, television, and general entertainment.
He began working for Cool FM and spent 20 years as the senior broadcaster, becoming well-known to Lagosn radio listeners.
Freeze was born to a Romanian mother and a Nigerian father in Cluj-Napoca, Romania.
He attended the International School in Ibadan, Oyo State, where he spent the most of his formative years.
Daddy Freeze graduated from the University of Ibadan with a sociology degree. He is from Oyan Town in Osun State's Odo-Otin local government area.
Since then, he has sold his interests in music and cinema and is now the pastor of his own church in Lagos.
Due to his frequent criticism of notable Nigerian pastors and Christian teaching, he has courted controversy in the past.
Daddy Freeze's net worth is estimated between $500,000-$1.5 million.
4. Nedu Wazobia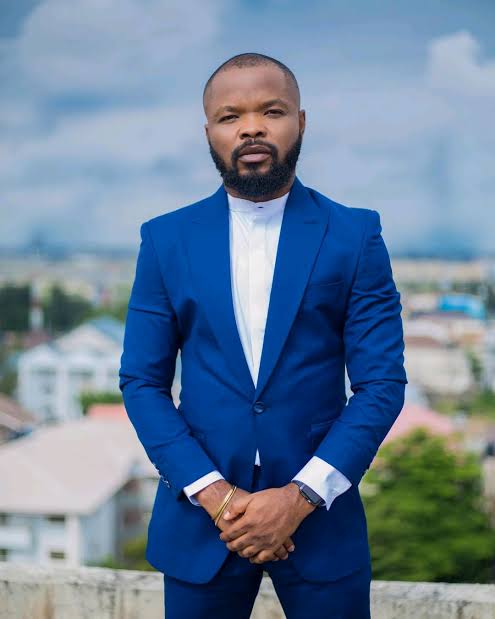 Chinedu Ani Emmanuel popularly known as Nedu Wazobia is a popular Nigerian radio personality. He is also a comedian, actor and content creator. He is popular for his pidgin rendition of the daily news on popular radio station Wazobia FM 94.1 Lagos.
Nedu was born in Kaduna, Nigeria. In Elele Okija, Anambra state's Madonna University, he pursued a degree in accountancy.
He completed his NYSC in Jigawa working as a radio personality. He returned to Abuja to work as a site manager, a time he later labeled as unfulfilling.
Nedu traveled to Lagos to pursue his lifelong passion of being a broadcaster and entertainer after serving as a site manager for two years.
Nedu Wazobia has an estimated net worth of $1 million.
5. Lolo 1
Omotunde Adebowale David is a name that not many Lagos residents are familiar with but have had a number of achievements.
In addition to being a multi-award-winning on-air personality, "Lolo 1" is also a comedian, actor, and television presenter.
She began practicing law after being admitted to the bar in 2000. Before leaving her job in 2004 to pursue media broadcasting, she worked in the law department.
During a live radio broadcast when she solicited her fans for name suggestions for her, she received the moniker Lolo1.
She spent more than 11 years working at Wazobia FM until leaving in 2019 to become the general manager and an on-air presenter at Lasgidi FM.
Lolo 1 has an estimated net worth of $300,000.
6. Toolz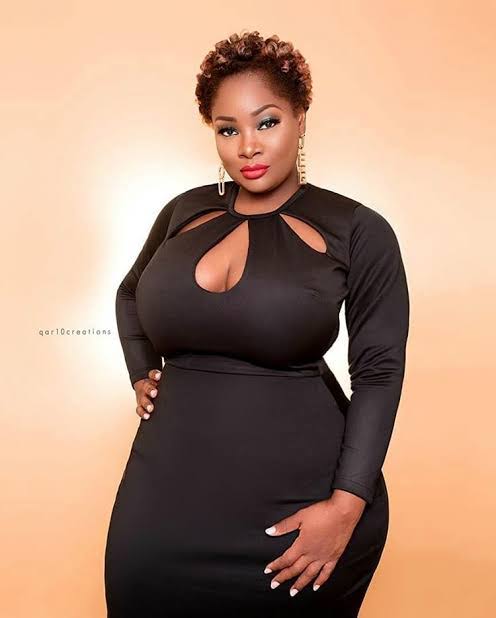 Tolu Oniru is one of Nigeria's most well-liked female radio personalities, often known as Toolz or Dr. Toolz.
One of the most famous voices on radio in Nigeria is that of the UK-born member of the Oniru royal family in Lagos, who presents The Midday show on Beat FM.
She is also one of Nigeria's most honored OAPs. On July 6, 1983, in London, Toolz was born.
Before moving to London to attend City of Westminster College, she completed her primary education at Talbot House Preparatory School in Bournemouth, UK, and her secondary education in Nigeria.
She is also a graduate of London Metropolitan University with a degree in business and mass communication.
She worked for Walt Disney Pictures in the UK and MTV Europe before relocating to Nigeria in 2008.
In 2010 and 2011, she won two awards for radio presenter of the year and OAP of the year respectively.
Toolz has an estimated net worth of $200,000.
7. Sandra Ezekwesili
One of the most well-liked hosts of daytime radio shows in Lagos is Sandra Ezekwesili, who is the daughter of Oby Ezekwesili, a former minister of education in Nigeria.
Her program, "Hard facts," which airs on Nigerian Info at 3 PM, just reached 1 million listeners, making it the second-most listened-to program during that time period.
Sandra attended the Enugu State University of Science and Technology to study mass communication.
She then moved back south to work for Radio Bayelsa and Ray Power FM Yenogoa after working for Katsina State TV in northern Nigeria.
Before joining Nigerian Info in Lagos, where she has established a reputation as a tough OAP who engages callers and listeners on current political affairs, she worked for a time at Cool FM Portharcourt.
Sandra is a skilled MC and event host. She also speaks publicly and presented a TedxYouth talk in 2014.
Sandra's net worth is estimated between $1-5 million.