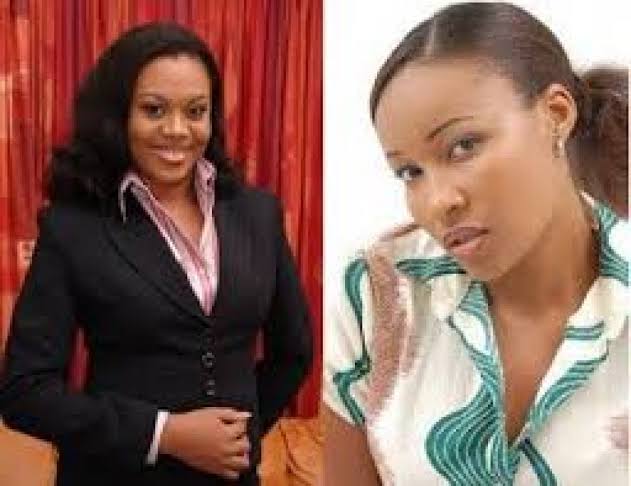 Most dramatic feuds in the history of Nollywood
1. Doris Simeon vs Stella Damascus
READ ALSO; Full Biography Of Nollywood Actress Nkechi Blessing & Other Facts About Her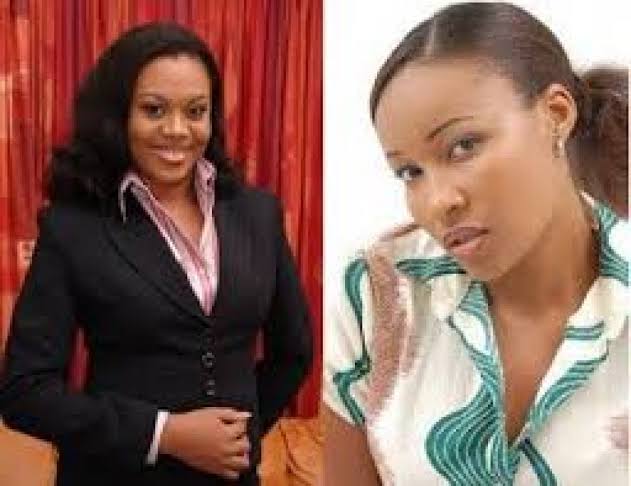 There was a long-running feud between the Doris and Stella. This is as a result of a matter that arised in 2010.
Stella Damasus' husband, Daniel Ademinokan, was married to Doris Simeon.
Some Yoruba Nollywood stars accused Stella of kicking out Doris from her home.
However, prior to Stella Damasus's arrival, the ex-couple had divorced in 2010.
2. Toyin Aimakhu And Stella Damascus
In 2014, Toyin and Stella was feuding over the latter's affair with filmmaker, Daniel Ademinokan.
The accusation was believed that Toyin was accusing Stella of kicking out Doris, Daniel's former wife from his home.
However, things took an unexpected turn when Toyin resorted to Twitter to attack Stella.
Stella, on the other hand, chose to respond to Toyin's "nasty tweet" in her video blog.
3. Mercy Johnson and Tonto Dikeh
Overzealous Tonto Dikeh first called Mercy Johnson's daughter a witch in 2013.
However, Tonto wrote a heartfelt apology to Mercy in a social media post three years later. However, no one knows the facts of what sparked the outburst.
4. Patience Ozokwor and Mercy Johnson
Mercy Johnson and veteran actress Patience Ozokwor popularly known as Mama gee had got into a quarrel some years back. This happened when Mama gee referred to Mercy Johnson as a prostitute.
As it was reported, Mama gee refused an attire at a movie set and stated that, contrary to popular belief, she wasn't Mercy Johnson or a 'ashawo'.
Mercy claims that Mama Gee's refusal to stop calling her an ugly name sparked the feud.
5. Lizzy Anjorin and Iyabo Ojo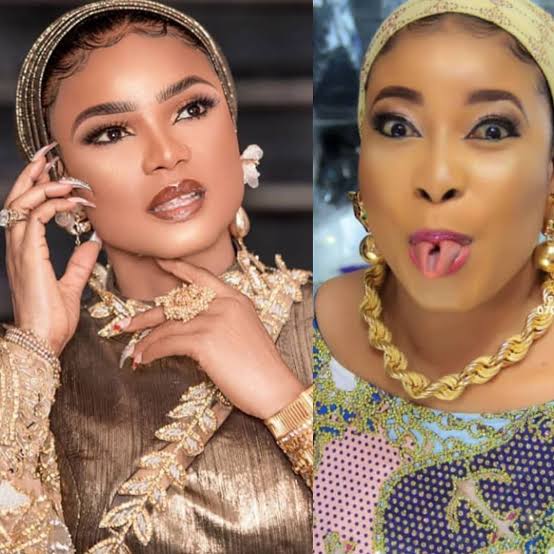 A high-ranking Lagos politician and a former senator are said to have gotten in the way of these two.
The two actresses were having a tough fight until some Nollywood heavyweights stepped in to mediate.
READ ALSO; Meet Kemi Afolabi, One Of The Most Talented Actresses In Nollywood
6. Stella Damasus and Kate Henshaw
After a fight broke up their friendship, the two went their separate ways.
The fight was believed to have started when they both dated gospel singer Sammie Okposo at separate time.
However, the two have since reconciled their differences, and everything is well once again.
7. Zubby Michael And Chizzy Alichi

In response to a Kemi Adetiba film, King of Boys, which was a bit on Netflix, Zubby Michael took to Instagram to argue that a woman can never be King of Boys. In the comments section, his colleague Chizzy Alichi stated that a woman can be anything and invoked the classic phrase "what a man can do, a woman can do better." Zubby did not appreciate Chizzy's response and insulted her in his response.
Zubby Michael went into full defense mode, insulting the actress and claiming that she is a local girl attempting to appear like a foreign breed.
He went on to say that he will speak with her spouse, Chike Ugochukwu later and then insulted her in Igbo language. Chizzy wasted little time in responding to Zubby, as she noted that she had responded to him respectfully, but because his mother had failed to properly train him, he decided to insult her instead.
Rather than confront him, she said she would rather to talk to his mother to teach him some manners. Also, Alichi used the term "local dog" to insult Zubby.