Without disputing fact, Lagos State is called centre of creativity and talent exhibition, as a result of top comedians from the State. We are going to look at top five comedians  that are making waves in the country.
READ ALSO:Comedian Chigul Talks About Her Marriage and Divorce
Basketmouth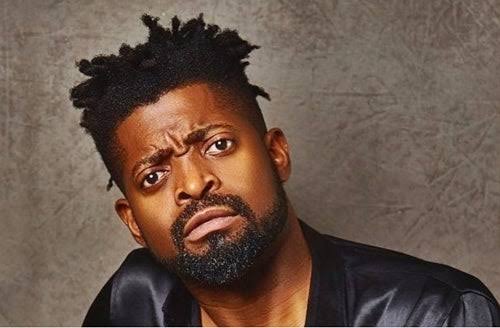 No doubt, Bright Okpocha, A Nigerian comedian and actor, appears first on the list of top Comedians, born on the 14th, September 1978 in Lagos State. He is better known by his stage name Basketmouth. He is most well-known for his humorous roles on television and in the movies.actors. Basketmouth Uncensored, for example, is a popular stand-up comedy concert that he has staged all over the world.
Basketmouth
Birth name
Bright Okpocha
Born
14 September 1978 (age 43)
Lagos State, Nigeria
Medium
Stand-upfilmtelevision
Nationality
Nigerian
Education
Degree Holder
Alma mater
University of Benin (UNIBEN)
Years active
2000–present
Genres
Observational comedyInsult comedySatire
Subject(s)
Nigeria Cultureeveryday lifehuman sexualityPopular culturecurrent eventsTrick ComedyMarriage
Website
www.basketmouth.tv
As soon as a young fan posted a video of Basketmouth saying obscene things in reference to sexual activity, the internet went crazy. He hosted an Instagram comedy challenge called the #TwoThingChallenge that caused quite the stir among fans.
He worked on the film "Ghana Jollof" as a producer.
Broda Shaggi
Samuel Animashaun Perry. He's best known by his stage name, Broda Shaggi, and is a Nigerian actor/comedian/singer/songwriter. His late father, a theatrical teacher, had impacted his interest in performing since he was a child.
Broda Shaggi
Born
18 September 1993 (age 28)
Lagos, Nigeria
Nationality
Nigerian
Citizenship
Nigerian
Alma mater
Creek senior high school.
Mayflower junior
Heritage school
University of Lagos
Helen Paul is a Nigerian-born stand-up comedian, singer, and actor. Tatafo, her stage name as a stand-up comedian, uses a voice range that makes her sound childlike.
Born
1 May 1983 (age 38)
Lagos
Nationality
Nigerian
Other names
Tatafo
Helen Paul Bamisile
Occupation
Comedian, actress, singer
Website
helenpaulacademy.com
At the University of Lagos, she recently earned a Doctorate in Theater Arts (UNILAG).
Mr Macaroni
Debo Adedayo (born May 3, 1993) is a Nigerian comedian, actor, and activist better known as Mr Macaroni. In his Instagram videos, he plays the character of a sugar daddy and is well-known.
Debo Adedayo
Born
May 3, 1993 (age 28)
Lagos, Nigeria
Nationality
Nigerian
Alma mater
Redeemer's University Nigeria
Occupation
Comedian
Movie actor
Years active
2012 – Present
Website
https://mrmacaronitv.com
Nigerian rapper, singer, songwriter, and actor Falz (born Folarin Falana on October 27, 1990) is best known as a member of the hip hop group "The School Boys" while still in secondary school. Falz's official musical career began in 2009, when he signed to Def Jam Recordings. Following the release of the single "Marry Me," which included vocals from Poe and Yemi Alade, Falz gained notoriety.
Falz
Birth name
Folarin Falana
Also known as
Falz the Bahd Guy
Born
October 27, 1990 (age 30)
Lagos State, Nigeria
Origin
Lagos
Genres
Afropop hip hop
Occupation(s)
Rappersongwriteractor
Instruments
Vocals
Years active
2009–present
Labels
Bahd Guys Records

Associated acts
The Simi sisters Davido Kheengz Olamide Ms. Banks is the author.
He is currently the owner of Bahd Guys Records, an indie record company. In 2014, he published his self-titled debut studio album, which became a critical and commercial success. In 2015, Stories That Touch, his follow-up to his debut, was released. Twenty-seven was his debut album, and Moral Instruction, his fourth, was published in 2019.