Most people are unlikely to own any of the cars on this list. However, it is extremely entertaining to watch all of the wonderful ideas and designs that these companies are releasing. Whether you're looking for new designs or revolutionary, eco-friendly technologies incorporated into supercars, this list will keep you up in your seats.
Together, lets explore the top 20 most expensive automobiles in the world.
1. Aston Martin Valkyrie ($2.6 million)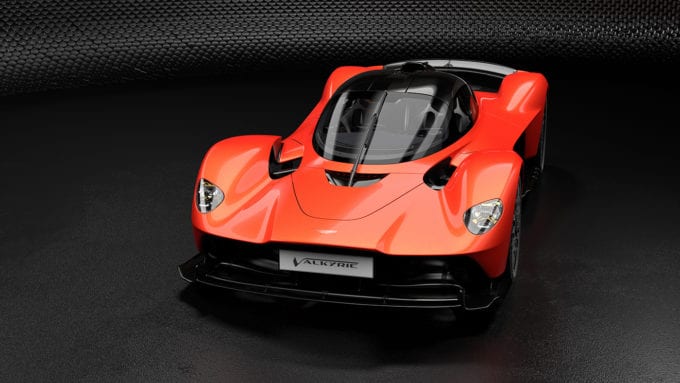 Aston Martin, like Mercedes-AMG, poured all of their Formula One expertise, experience, and engineering talent into the Valkyrie, resulting in a car that is truly formidable and looks the part. A Cosworth-developed V12 is paired with an exterior design and posture that gives the Valkyrie the appearance of being ready to pounce at any moment, and it is.
2. Ferrari LaFerrari FXX-K Evo ($2.7 million)
We believed Ferrari had pushed its limits with the LaFerrari, a hybrid hypercar in the Holy Trinity, but we were proven incorrect when they turned the LaFerrari into the track-only FXX-K. Only 40 units were built, and all of them are preserved by Ferrari to be driven for track day events, which is a good thing because only Ferrari could keep a 1,036 horsepower car capable of 217 mph completely safe.
3. Koenigsegg Jesko ($2.8 million)
Anyone who has had the honour of opening the "dihedral synchro-helix" doors of a Koenigsegg knows that something extremely powerful (and quite expensive) lies within. This is especially true in the case of the Jesko, as it appears that Koenigsegg's capabilities get ever more outrageous and unusual with each passing year. With up to 1,603 horsepower, an unknown peak speed, and creature luxuries like power-adjustable seats and Apple CarPlay, the Jesko could be the best Koenigsegg ever.
4. Sergio Ferrari Pininfarina ( $3 million)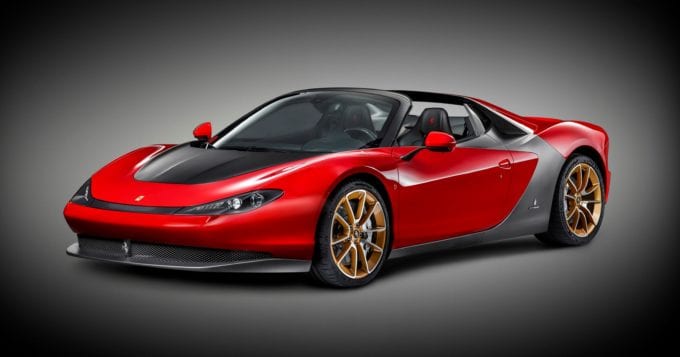 This 458-based Barchetta, a memorial to design studio Pininfarina's late former chairman, Sergio Pininfarina, is a stunning tribute to the spirits of both Ferrari and Pininfarina. Pininfarina's distinctive sweeping lines transform the vehicle into an ultra-futuristic, sculptural, and tranquil vehicle, with design aspects reminiscent of the classic Ferrari Pininfarina Mythos concept from the 1990s. Such an artistic statement is undoubtedly valuable.
5. Bugatti Chiron Pur Sport ($3.3 million)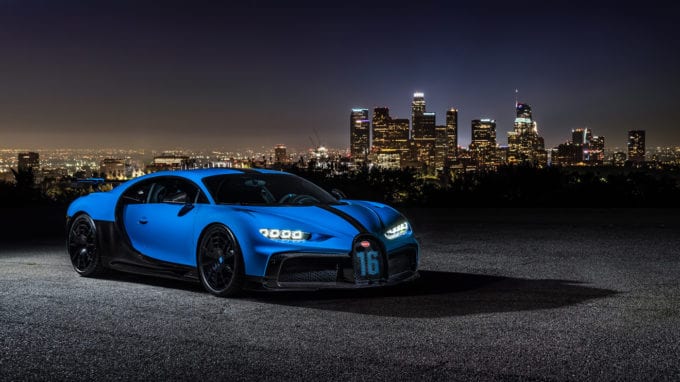 Bugatti refers to it as "the purest Bugatti Chiron ever." Significant advancements in the chassis, transmission, and powerplant support that claim. For the casual observer, stylistic cues like the number on the grille reflect Bugatti's rich and proud racing pedigree. If you want a Bugatti that strives for the ultimate driving experience, the Bugatti Chiron Pur Sport is probably your best bet.
6. Bugatti Veyron Mansory Vivere ($3.4 million)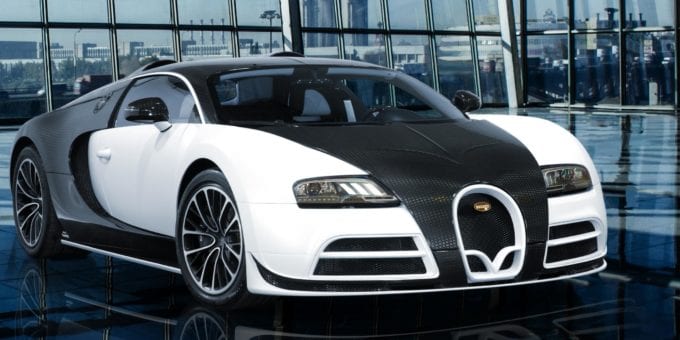 Mansory is a German coachbuilder noted for producing some of the most thrilling, unusual, elegant, and expensive automobiles we've ever seen. One of their most notable creations is the Vivere Bugatti Veyron, a modified Veyron with a characteristic "V" design throughout and an impossibly classic black and white color scheme. Few automobiles can compete with its pricing, but even fewer can compete with its level of complexity.
7. W Motors Lykan Hypersport ($3.4 million)
When it was seen skyscraper-hopping in Fast and Furious 7, this car became rather famous, but the Lykan Hypersport is a notorious car in its own right. W Motors didn't even need a movie to get people talking about the Lykan, with doors that are both suicide and scissor doors, holographic inside displays, and real diamonds in the headlights.
8. Pagani Huayra Roadster BC ($3.5 million)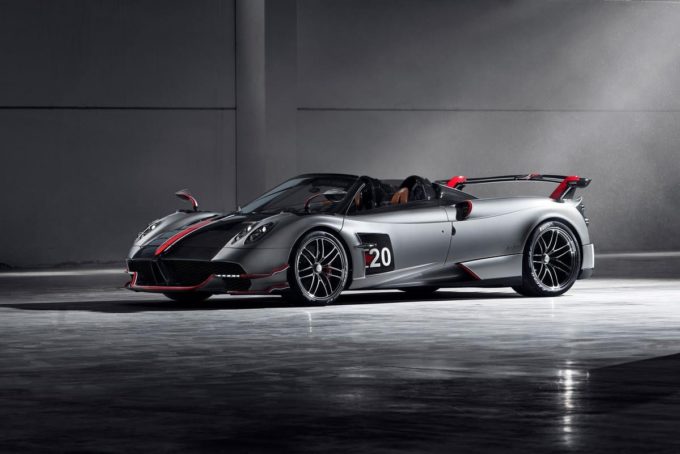 It's no surprise that it's the last Pagani Huayra, because it's a car fit for a big finale. Only 40 examples survive, and they are both beautiful and strong. A bright silver, black, and red colour scheme, tan leather seats, and a distinctive wood shift knob give the car the elegant, sporty look that only the best in the automotive world can provide, and a removable carbon-fiber hardtop that makes the Roadster only 66 pounds heavier than its coupe counterpart adds bite to the Huayra BC Roadster's bark, doing the model justice as it bows out.
9. Lamborghini Sian ( $3.6 million)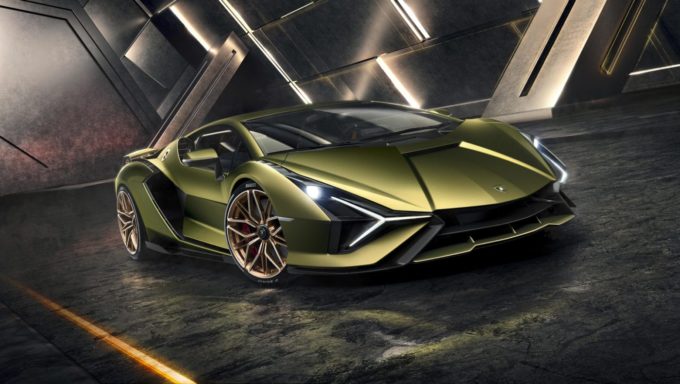 The Sian is Lamborghini's most daring and inventive endeavour yet, with a hybrid powertrain that takes advantage of lithium-ion supercapacitors, resulting in a hybrid that doesn't sacrifice weight for enormous power. Drivers can expect 819 horsepower, a 2.8-second acceleration time to 60 mph, and a top speed of more than 220 mph. With design cues from the Countach, the Sian is instantly recognizable even at a look.
10. Bugatti Chiron Super Sport 300+ and Chiron Super Sport ($3.9 million)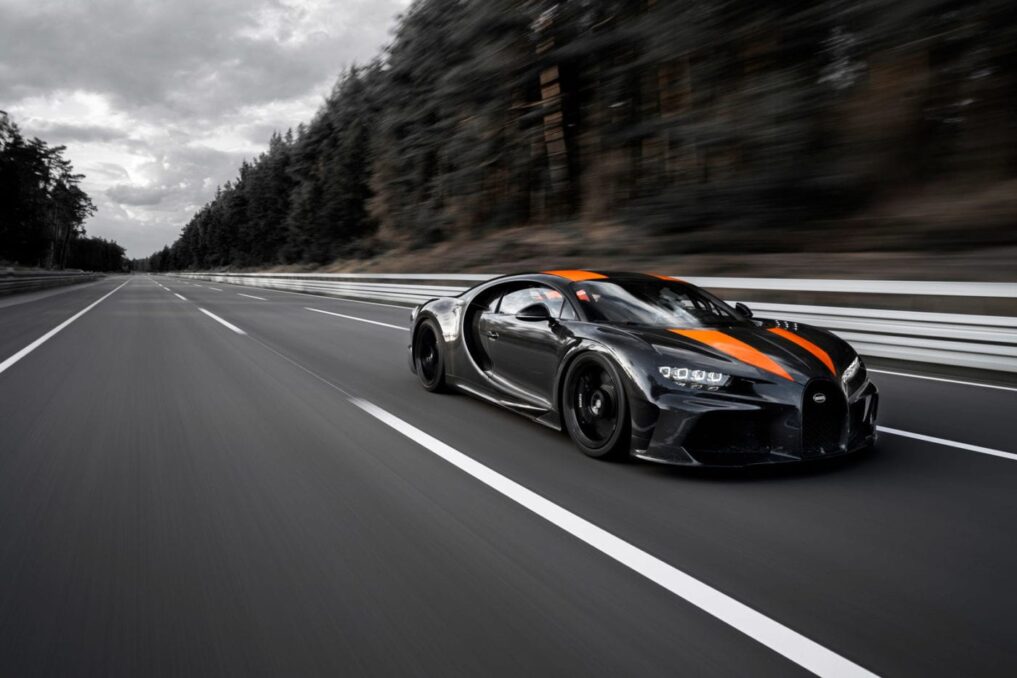 It's human nature to strive for improvement and to push the boundaries of whatever is in front of you. But, for the past 15 years or more, no one has done it quite like Bugatti. They changed the world when the Veyron was discovered to be capable of 253 mph, and now the Chiron Super Sport 300+ is capable of speeds beyond 300 miles per hour. The cost of the opportunity to travel at that speed is easily justified.
11. Lamborghini Veneno ($4.5 million)
The Lamborghini, with its great ingenuity and exciting design, was undoubtedly worth all the hoopla and money, not least because it was a clear message to the world that Lamborghini had entered a new era. The first half of the equation was extracting 740 brake horsepower from the Aventador's V12, with a whole new, yet still very Lamborghini body design that was optimized for cooling and aerodynamics to follow. The Veneno was and continues to be one of Lamborghini's most recognizable models.
12. Bugatti Bolide ($4.6 million)
The Bugatti Bolide is the result of one of the world's most historic automakers going all out for performance. Bugatti had intended for this hypercar to be a study project when it was originally exhibited but eventually opted for a production run of 40 Bolide models. The Bugatti Bolide is so unique that it was chosen as the cover car for duPont REGISTRY's November 2021 issue. Each of these samples costs a million euros, or around $4.6 million USD.
13. Koenigsegg CCXR Trevita ($4.8 million)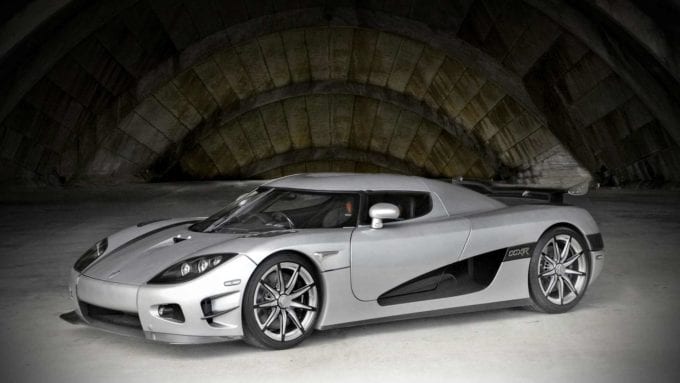 The name "Trevita" is Swedish for "three whites," which perfectly depicts Trevita's one-of-a-kind and stunning finish. Koenigsegg created an entirely unique carbon fiber diamond weave for this car's aesthetic, and due to the difficulty of this procedure, only two Trevitas were constructed, one of which was entrusted to Floyd Mayweather. It takes a special vehicle to justify that price, and the CCXR Trevita delivers.
14. Pagani Huayra Imola ($5.4 million)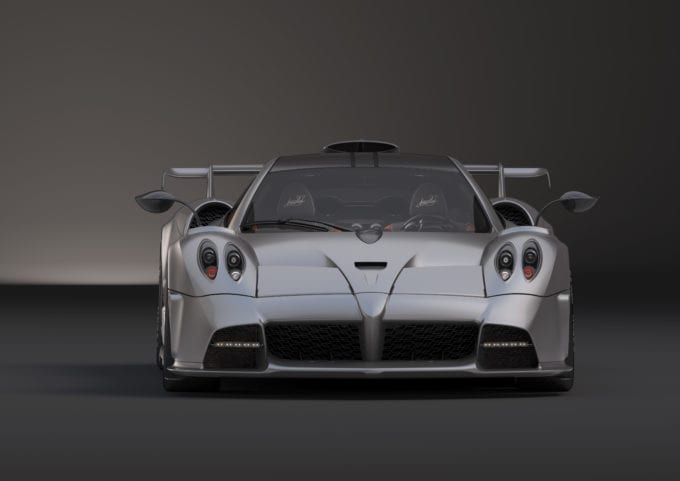 The Huayra Imola is an automobile built entirely for speed. Pagani went so far as to produce a special paint to finish the car in that saved 11 pounds of weight, resulting in a dry weight of only 2,747 pounds. When you combine that with 827 horsepower, you get a car that is as formidable, unique, and spectacular as anything on the road.
15. Bugatti Divo (5.9 million)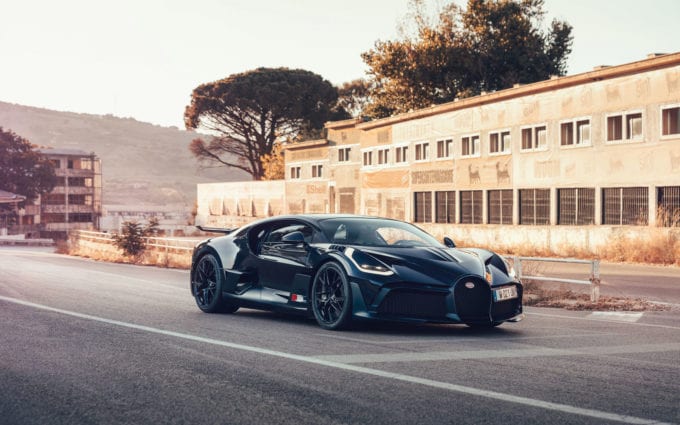 As if Bugatti's offerings weren't already serious enough, the Divo is as serious as any of their vehicles have ever gotten. While Bugattis are famed for their remarkable straight-line speed, the Bugatti Divo is designed to excel in the curves as well. That's exactly what it achieves, thanks to an extended, more aerodynamic body, higher downforce, and 1.6 Gs of lateral acceleration. We had no idea that things could improve with Bugatti always being at the forefront of performance.
16. Bugatti Centodieci ($9 million)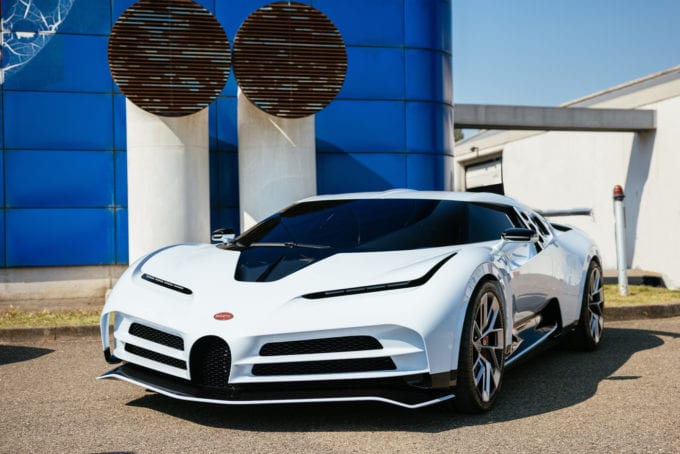 The Bugatti Centodieci is a tribute to the EB110, a modern classic. The 200+ mph icon of the 1990s paired with Bugatti's current body of work can only result in a truly remarkable, one-of-a-kind, and inherently pricey automobile. There will only be ten of these, which is terrible because the Centodieci is fantastic for reasons other than nostalgia. It outperforms the Chiron by losing approximately 45 pounds and boosting downforce.
17. Rolls-Royce Sweptail ($13 million)
The tapered rear end is the Sweptail's defining characteristic and nickname, suggesting a yacht and the sense of sheer enjoyment and luxury that only a Rolls Royce can provide. With a glass top that runs from front to back and wood and leather on practically every interior surface, the Sweptail is similar to, if not better than, a yacht, and is thus priced accordingly.
18. Pagani Zonda HP Barchetta ($17.5 million)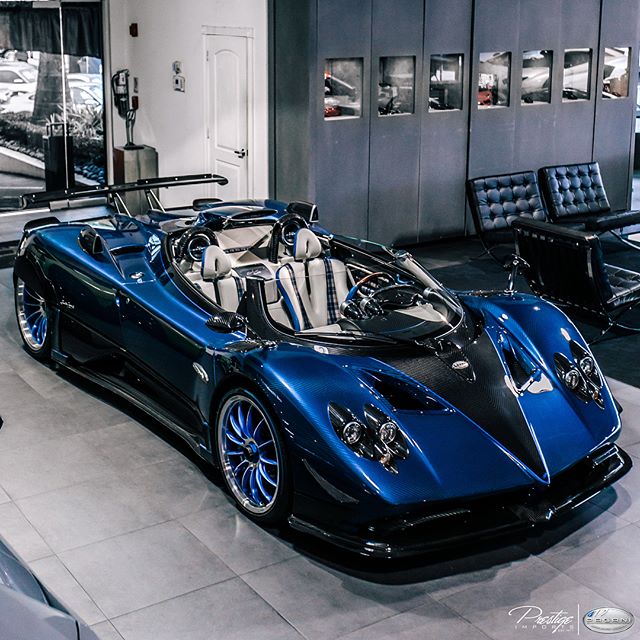 The Pagani Zonda is a car that we all know is epic and historic in the world of supercars. Its striking appearance, fearsome Mercedes-Benz 7.3 liter V-12, and exceptional performance have made it a classic and a legend. That makes a car like the HP Barchetta ideal for doing it justice. As if the Zonda wasn't already eye-catching, the HP Barchetta has rear wheels partially covered by a carbon fiber panel and a roofless (and almost windshield-less) body design, hence the Barchetta name, making it truly deserving of the title of being one of the most expensive cars in the world of all time.
19. Bugatti La Voiture Noire ($18 million)
This beautiful one-of-a-kind Bugatti was inspired by Bugatti's prior history's iconic Type 57 Atlantic. Bugatti aimed to reproduce the sophistication and mystique of the Atlantic, as well as the legend of the perfect automobile. La Voiture Noire is one-of-a-kind, with elements reminiscent of the ancient Atlantic, such as six tailpipes and a dorsal seam across the middle.
20. Rolls-Royce Boat Tail ($28 million)
The Rolls-Royce Boat Tail is the most expensive car in the world. It was inspired by anything nautical and was created by Rolls-Royce Coachbuild. It has Caleidolegno veneer on its "Aft Deck," a wrap-around windscreen, and numerous other nautical details. A portion at the back opens up to expose a hosting suite with all you need for an al fresco dining experience. Two BOVET 1822 reversible watches that may be used as dashboard clocks were also incorporated in the Rolls-Royce Coachbuild. Rolls-Royce also presented the Boat Tail at the Concours d'Eleganza Villa d'Este for the first time.