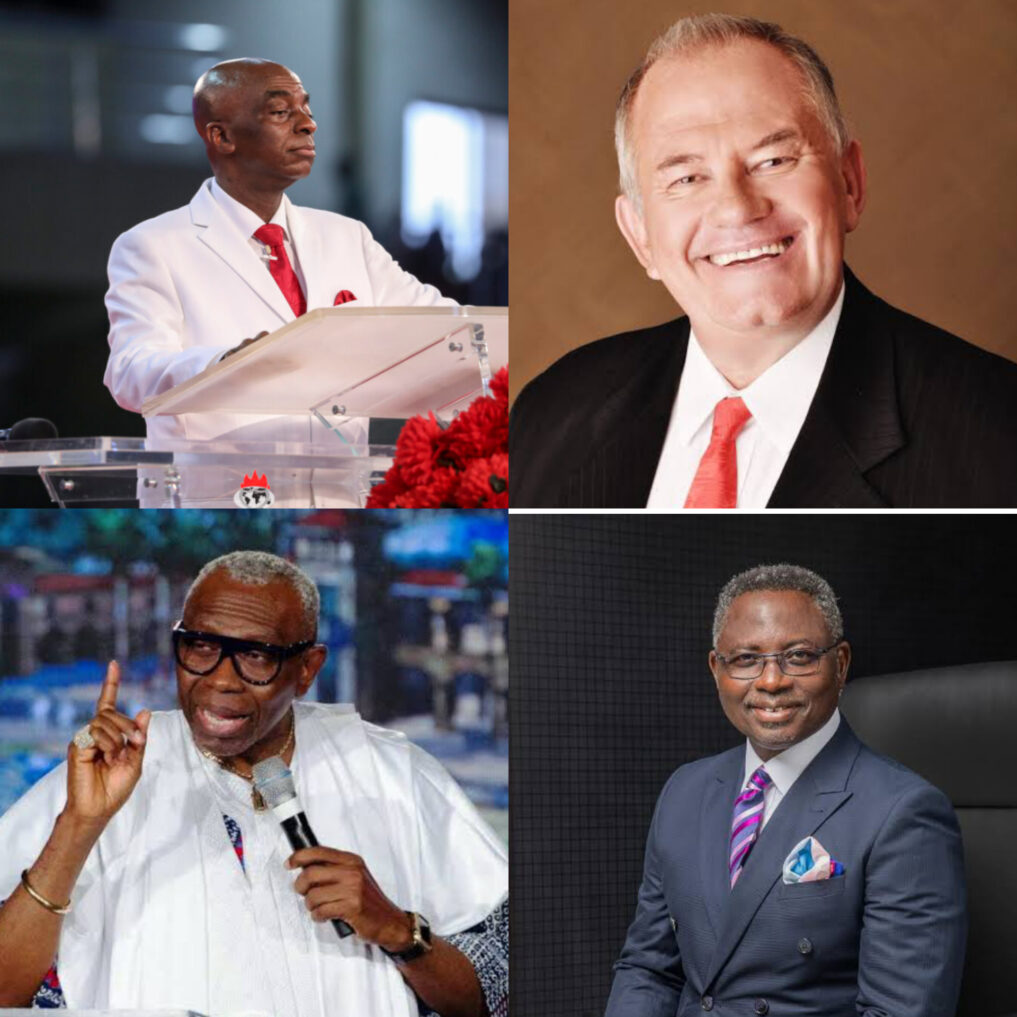 Christianity is one of the most practiced religions in Africa since it was introduced by western countries.
Over time different denominations of churches have sprung up with an ever-increasing number of worshippers.
The success of a church is dependent on the congregation size with the richest pastors commanding a mass of 50,000-100,000 worshippers on a steady basis.
With some possessing private jets and luxurious vehicles, it is important to note these pastors receive some of their financial support from businesses and investments.
Glamsquad magazine reveals the top 10 richest pastors who have amassed great wealth from their ministries in Africa.
Bishop David Oyedepo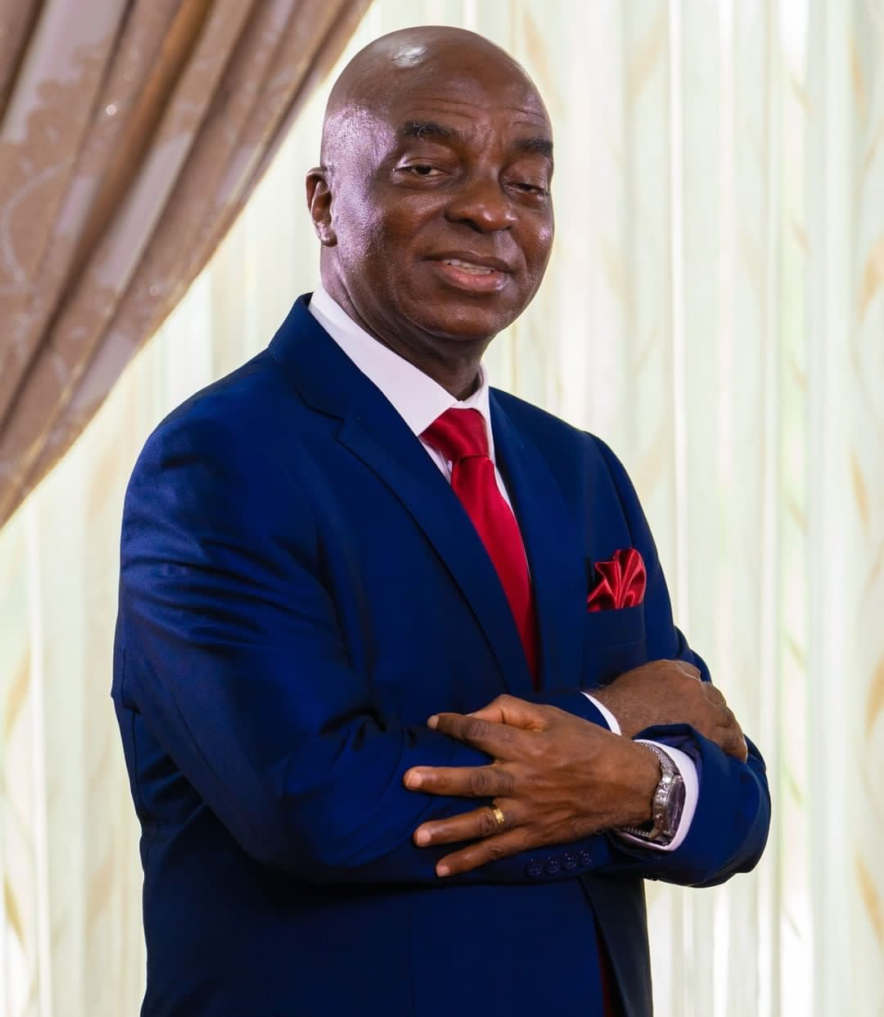 Bishop David Oyedepo fondly called 'Papa' is the founder and current Bishop of Faith Bible Church International also known as Winners Chapel with its headquarters in Sango Ota, Ogun State, Nigeria. Since its founding in 1983, the church has grown to become one of the biggest Christian congregations in both Nigeria and the entire world with its presence in more than sixty-five countries.
Oyedepo, 68, is the richest pastor in Africa, according to Forbes. His estimated net worth is $200million.
Prophet Shepherd Bushiri

Prophet Shepherd Bushiri is the founder and leader of The Enlightened Christian Gathering (ECG) in Mzuzu Malawi. However, the church is headquartered in South Africa with smaller branches all over Africa.
Asides from church, his earnings come from a multinational investment firm called Shepherd Bushiri Investments. His company engages in mining, real estate, an airline, and other business endeavours. His practice of charging exorbitant prices for public dinners is also well known.
Bushiri, 39, is the second richest pastor in Africa with an estimated net worth of 150million dollars.
Pastor Enoch Adeboye
Pastor Enoch Adeboye fondly called 'Daddy G.O' is the general overseer of The Redeemed Christian Church of God (RCCG).
The church was founded by Reverend Josiah Olufemi Akindayomi in 1952 but pastor Adeboye joined as an interpreter in 1971 and rose to the position of general overseer after Rev. Akindayomi passed away.
Adebayo who was a professor before heeding the call of God owns Redeemers University, and Dove TV.
Adeboye, 80, is the third richest pastor in Africa with a net worth of 110 million dollars.
Uebert Angel Mudzanire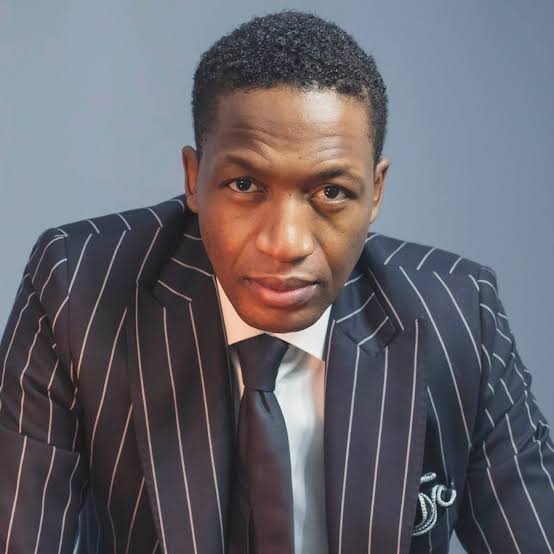 Uebert Angel founded his church, Spirit Embassy in 2007. However, Angel who is a Zimbabwean but resides in the United rebranded his church to Good News Church in 2015.
He is the Presidential Envoy and Ambassador At Large for the country of Zimbabwe to Europe and the Americas. Asides from being a pastor, he is a businessman, who founded the 'The Angel Organisation' which is the parent company for his other business interests
Angel, 44, is the fourth richest pastor in Africa. His net worth is 100 million dollars.
Pastor Chris Oyakhilome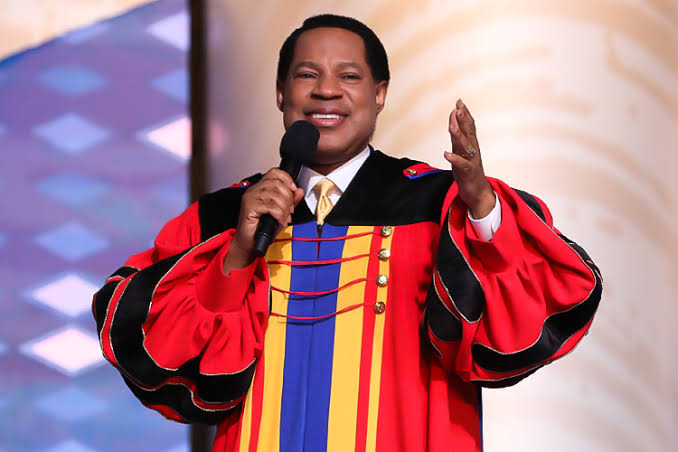 Pastor Chris Oyakhilome in 1987 founded his church, Believer's Love World Incorporated, also known as Christ Embassy with its headquarters in Lagos Nigeria.
Christ Embassy has become a global network church with over thirteen million congratulations all over the world.
Until his divorce in 2016, Pastor Chris Oyakhilome and his ex-wife, Anita Ebhodaghe published together a well-known devotional book "Rhapsody of Reality" which many reckoned with.
Asides from being a pastor, Oyakhilome is a businessman as he owns a publishing company, a record label that has given birth to famous Nigerian gospel singers, television stations, magazines and real estate.
Oyakhilome, 58, is the fifth richest pastor in Africa with a net worth of 50 million dollars.
Tshifinwa Irene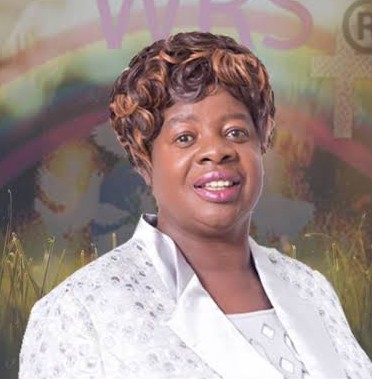 Tshifinwa Irene is the founder and senior pastor of Divine Truth World Restoration Services for World Peace by Jesus Christ.
Irene who was a banker at the Standard Bank of South Africa from 1990 to 2001 left her job in late 2001 to start a church in South Africa. However, she is a citizen of Zimbabwe.
Her ministry reaches its audience through DSTV channel and is considered one of the biggest in South Africa.
Irene was called to glory peaceful in her sleep on 17th October 2017 after a long day of church service. Toll date, she holds the title of Africa's richest female pastor with a net worth of 42 million dollars.
Read Also: All You Need To Know About The Longest Monarch Who Ruled England 'Queen Elizabeth II'
Bishop Ayodele Joseph Oritsegbubemi Oritsejafor

Bishop Ayo Ortisejafor is the founder of the World of Life Church in Warri, Delta State, Nigeria. He was the former president of the Pentecostal Fellowship of Nigeria (PFN) from 2005-2010.
In 2010, Ortisejafor was elected the president of the Christian Fellowship of Nigeria (CAN) – the apex body of all Christians in the country. He made history by becoming the first Pentecostal leader to hold the position.
He was also the first pastor to launch a Miracle crusade from Africa to a world audience via satellite in 1987 with evangelist Joe Martins.
Ortisejafor is also a businessman with investments in media, real estate, banking, and transportation. He is the seventh richest pastor in Africa with a net worth of 32 million dollars.
Read Also: Meet Lola Omotayo: Wife, Mother, And Glowing Elegance @50
Pastor Ray McCauley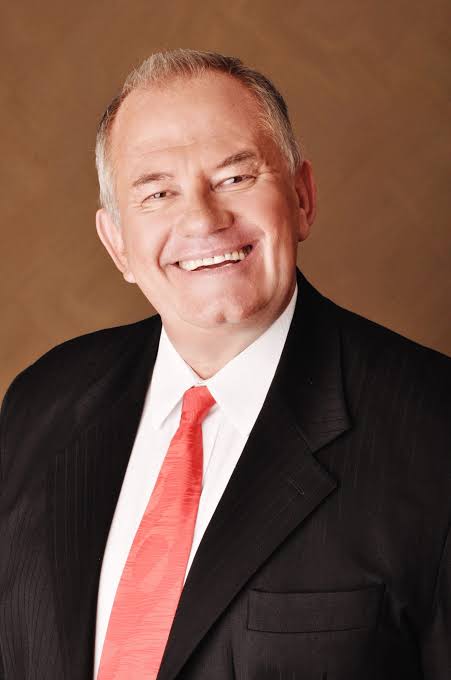 Pastor Ray McCauley is a prominent South African former Senior Pastor of Rhema Bible Church. As a prominent religious leader in South Africa, he is the President of the International Federation of Christian Churches, and co-chair of the National Interfaith Council in the country.
He is also a televangelist and author who hosts a daily show called "A new day with Pastor Ray."
McCauley, 72, who is a former champion bodybuilder is frequently linked to a contentious lifestyle. He is the eighth richest pastor with a net worth of 28 million dollars.
Pastor Matthew Ashimolowo
Pastor Matthew Ashimolowo is the founder of Kingsway International Christian Centre (KICC) with its headquarters in London, United Kingdom.
According to reports, Ashimolowo was sent by the Nigerian Four Square Gospel Church to establish a branch in the United Kingdom but ended up finding his church. He has over time grown a large audience through television broadcasts and Christian literature.
Ashimolowo, 70, is the ninth richest pastor in Africa with a net worth of 10 million dollars.
Apostle Kwadwo Safo

Apostle Kwadwo Safo founded Christ Reformed Church on 3rd February 1971 in Accra, Ghana. It was formally a prayer group movement he began in the late 1960s.
According to reports, Safo is an inventor, innovator, Physicist, Chemist, Biologist, and agriculturalist who has carried out the greatest philanthropic activity in Ghana.
Safo, 74, is the tenth richest pastor with a net worth of 6.5 million dollars.
Read Also: 10 Richest Actors And Actresses In Nollywood