Let me introduce you to Nigeria's top 10 richest actors. Nollywood is one of the most popular entertainment industries in Nigeria. The industry has evolved over time, generating entertaining and high-quality films that keep audiences captivated to the screen.
The Nigerian Movie Industry pays well, allowing them to afford the luxuries they desire. Without wasting much of your time, I bring to you the top ten richest actors in Nigeria and their net worth.
1. Jim Lyke
READ ALSO;Real Reason I Quit Politics – Jim Iyke Spills

Net Worth: #11.5 billion
Jim Iyke began his acting career in 2001 and is currently one of Nollywood's richest actor, having acted in more than 150 films. An independent film production firm, Untamed Productions, was founded by Jim Iyke in 2007. "Who Am I?" is the name of his first album, and it features the likes of TuFace Idibia and Sound Sultan.
2. Chidi Mokeme

Net Worth: #3 billion.
Gulder Ultimate Search, a reality television show produced and sponsored by Nigerian Breweries Plc, has made Chidi Mokeme a household name in Nigeria. He is both an actor and television personality.
His hometown is Oba in Anambra State's idemili south LGA, in the southeast region of Nigeria.
3. Richard Eyimofe Evans Mofe-Damijo (RMD)

Net worth: #2.7 billion
Aside from his acting career, Richard Eyimofe Evans Mofe-Damijo served as Delta State's commissioner for culture and tourism. A household figure in Nigerian cinema. RMD, as he is affectionately known, was born on July 6, 1961. He was a student at Midwest College, Warri, and Anglican Grammar School, where he was a member of the Drama Club. He graduated from the University of Benin with a degree in Theater Arts.
In the course of his career, the actor has won numerous awards in a variety of categories.
4. Segun Arinze
READ ALSO; Rema Performs "Iron Man" on "Jimmy Kimmel Live" [WATCH]

Net Worth: #2 billion
A Yoruba father and an Igbo mother welcomed him into the world in Onitsha, Anambra State, where he grew up in a Yoruba household. He hails from Badagry, Lagos. He attended Victory College of Commerce in Ilorin, then Taba Commercial College in Kaduna State to complete his secondary schooling. At Obafemi Awolowo University, he majored in Dramatic Arts. He's known as Black Arrow because of a role he had in a movie.
5. Desmond Elliot

Net worth: #1.9 billion
Desmond Elliot, a prominent Nigerian actor who has appeared in over two hundred films, television shows, and soap operas, is also a film director, politician, and producer. He has a wife and children.
6. Kenneth Okonkwo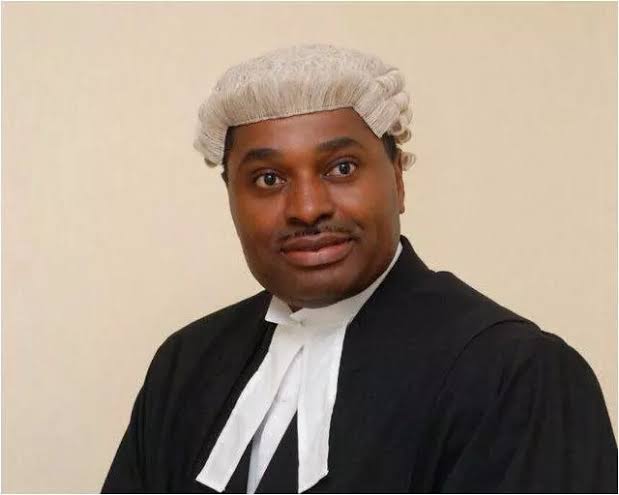 Net Worth: #1.9 billion
Actor Kenneth Okonkwo is well recognized for his portrayal as MR. Andy Okeke in the film, Living in Bondage. He has a slew of awards under his belt and is now well-known and wealthy throughout Nigeria.
7. Ramsey Nouah

Net Worth: #1.7 billion
He is a Nigerian actor and filmmaker.
His work in "The Figurine" got him the African Movie Academy Award for Best Actor in a Leading Role in 2010.
8. John Okafor

Net Worth: #1.6 billion
One of the greatest comics of all time, John Okafor is a household name. He is a highly sought-after actor in Nigeria.
His hometown is Nkanu West L.G., Enugu State, Nigeria.
He has appeared in more than 200 films, including the film "Mr. Ibu," which became his nickname.
9. Nkem Owoh

Net worth: #1.5 billion
"Ukwa" or "Osuofia" is his nicknames. "I go chop your cash" is one of the songs on his new album. Nkem Owoh is recognized for his comical interpretations in the movie, which make viewers laugh and also help them relax.
More than 200 films, including the Oscar-winning "Lionheart," have been a part of his career.
10. Chinedu Ikedieze

Net Worth: #1.3 billion
Osita Iheme and Chinedu Ikedieze, better known as Akin, are frequently seen together. Born on the 12th of December 1977. He's not only an actor but also a successful businessman and a dedicated investor.