The 1980s were the golden era of television in Nigerian history. 1980s Television Shows, glamsquad reports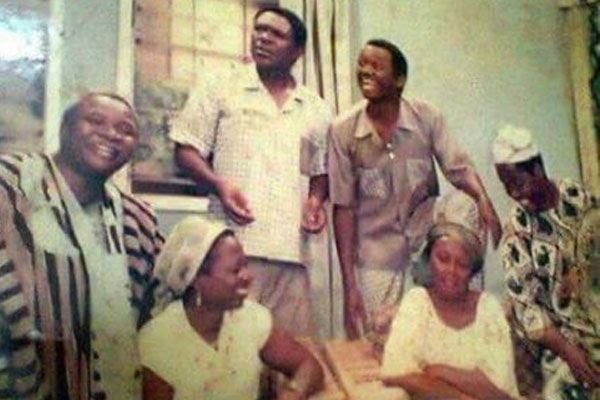 The era was characterized by riveting and captivating soap operas and sitcoms.
READ ALSO: "He Has Done More Than Any Of Your Top 3 Combined" – OAP, Shade Ladipo Showers Praises On Olamide
Prior to the 1990s, the Nigeria Television Authority (NTA) controlled all television broadcasting in Nigeria. As a result, these evergreen TV shows were expectedly viewed on the NTA's resident stations in various states or on its national network broadcast.
Briefly, we would be throwing up some nostalgia by throwing up some of these TV shows of the 80s. Let's get started.
Samanja

From 1973 to the late 1980s, Samanja Samanja was a hilarious comedy show.
Sergeant Samanja, a hilarious soldier, was played by Usman Baba Pategi.
The show takes place in a military barracks and depicts various situations and escapades involving Samanja.
Samanja's verbal style on the show alternated between Hausa and'soldier speak,' a mix of English and Hausa, and pidgin.
Village Headmaster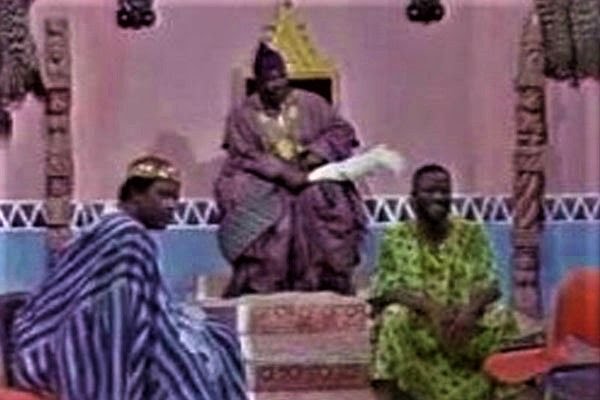 On the NTA, The Village Headmaster is Nigeria's first and longest-running soap opera.
The Village Headmaster's first series aired from 1968 to 1984 before being canceled, and the second phase aired from 1985 to 1991.
The series was created by Olusegun Olusola, produced by Dejumo Lewis, and developed by Nigerian Broadcasting Corporation.
The plot of The Village Headmaster revolved around social issues and the impact of government policies on indigenous peoples in the fictitious Yoruba village of Oja.
Ted Mukoro (Headmaster #1), Femi Robinson (Headmaster #2), Justus Esiri (Headmaster #3), Dejumo Lewis (Kabiyesi), Clara Olushola as the headmaster's wife (Clara Fagade), Albert Egbe (Lawyer Odunuga), Ibidun Allison (Amebo), Jab Adu (Bassey Okon), Funso Adeolu (Senior
Hotel De Jordan
Hotel De Jordan was a popular sitcom on Midwest Television (MTV), which merged with Nigerian Television Authority later in its history (NTA).
The show, which debuted in 1973 and was produced by NTA Benin, was created and produced by Joe Ihonde.
The show's theme was to highlight the class struggle between the rich, the poor, and the opportunist clique that feeds off national resources.
READ ALSO: Video: Kizz Daniel Apologizes To Tanzanians, Promises A Free Show
Sam Osamede played Chief Ajas, Musa Yusufu played Lord Mayor, Agbonifo Enaruna played Idemudia, Richard Idubor played Bob Allan, David Ariyo played Kokori, Joseph Edobor played Okhue, O'Ray slater played Casino Manager, Sam Loco Efe played Chief Ukatabribri, Emma Oni played Osiobaifo, and others starred.
Icheoku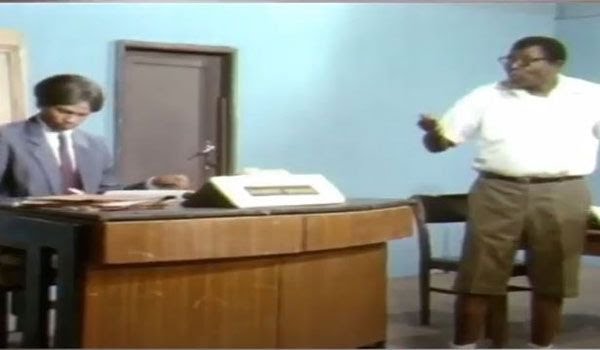 Icheoku is a popular NTA comedy show from the 1980s that aired for more than a decade before being cancelled in 1992.
The show, set in the colonial era, featured daily interactions between Chukwubiko Okereke's British District Commissioner (dubbed Nwa DC by the locals) and his Igbo court clerk and interpreter (Court Clerk Williams), played by Lomaji Ugorji. They presided over civil and criminal cases filed by villagers.
The radio show evolved into a national TV show produced by NTA Enugu.
Bala Miler Show
The Bala Miller Show was a variety show that aired on the NTA at 8 p.m. from 1983 to 1986.
Bala Miller was a well-known musician who had several chart-topping singles in the 1970s. His performance had a significant impact on the growth of Nigeria's highlife music scene.
The Bala Miller show was produced by NTA Kaduna.
Tales by Moonlight was a 30-minute children's television show that narrated traditional African folklore.
The TV show debuted in 1984 and lasted until the 1990s, airing every Sunday at 6:30 p.m. on NTA.
Each episode featured Nkem Orakwe as a woman simply known as 'Aunty' narrating various dramatized folklore tales to a group of children seated beneath a tree.
Dawn Cockcrow
Cockcrow at Dawn was a 1980 educational drama with an agricultural theme.
It was established as part of then-President Shehu Shagari's agricultural promotion initiative known as the "Green Revolution."
Matt Dadzie directed the drama, which was produced by Peter Igho and sponsored by UBA.
Among the cast members were George Menta (Bello), Tola Awobode Akinjobi (Lare), Karim Yero (Uncle Gaga), Ene Oloja (Zemaye), Sadiq Daba (Bitrus), and others.
The theme song, "Cockcrow At Dawn," was written and performed by Bongos Ikwue.
New Masquerade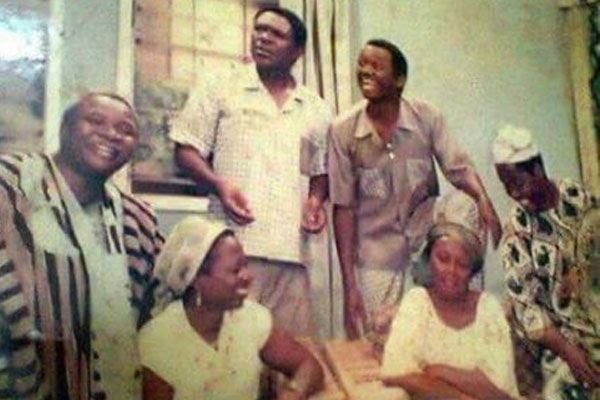 The New Masquerade aired on the NTA on Tuesday nights from 8:30 p.m. to 9:00 p.m. during the 1980s and early 1990s. It was one of the longest-running sitcoms in the country.
James Iroha, who also played Giringori on the TV show, wrote and created the show.
The TV show began as a radio show called The Masquerade, which aired on Enugu's East Central State Broadcasting Corporation.
It was founded after the civil war to bring laughter into the homes of Nigerians who had been devastated by the civil war.
The cast included Chika Okpala (Zebrudaya alias 4.30), Lizzy Evoeme (Ovularia), Claude Eke (Jegede Sokoya), James Iroha (Giringori Akabogu), Christy Essien-Igbokwe (Apena), and David Ofor (Clarus).
Mirror In the sun
Mirror in the Sun was a Sunday night soap opera that ran from January 1984 to January 1986 on the NTA network.
During the show's run, 52 episodes were broadcast. The show was written and produced by Lola Fani-Kayode in collaboration with the production company Cinekraft Ltd.
The show's plot revolves around the lives of a group of middle and upper-class Nigerian families who live in a block of apartments in Lagos.
Among the cast members are Lari Williams (Ladipo), Florence Edo (Ladipo's mother), Ameze Giwa-Osagie (Ebiere), Barbara Soky (Yinka Fowole), Omawumi Efueye (Tosan), Clarion Chukwura (Tinu), Enebeli Elebuwa (Chike), Dupe Adetuwo (Ranti Tokunbo), and others.
Behind the Clouds
Behind the Clouds was one of the soap operas that captivated TV viewers in the mid-1980s.
The drama series depicted family life in Jos, Plateau State.
Paul Emema, the show's producer, has also worked on other soap operas such as 'Supple Blues.'
The cast of the show included Zack Amata (Papa Efe), Franca Brown (Mama Efe), Evelyn Ikuenobi Otaigbe (Efe), Mac Arthur Fom (Nosa), Bayo (Dan Emeni), Ene Oloja (Funmi), and others.