Nollywood is becoming a significant force in the international film industry. Talented actors and actresses who have graced the screens over the years have contributed to its success.
From small beginnings, it has developed into one of the world's largest film industries, churning out blockbuster movies every year.
But without the talents of the gifted actors and actresses who have been on our screens over the years, this achievement would not have been possible.
READ ALSO: Talk Show Icon, Jerry Springer dies at 79 after battle with cancer
These figures are the originators of the Nollywood that exists today, and with their wholesome movies, they helped us grow to adore their time period.
Glamsquad reports 10 iconic Nollywood movie stars who defined an era:
1. Sam Loco Efe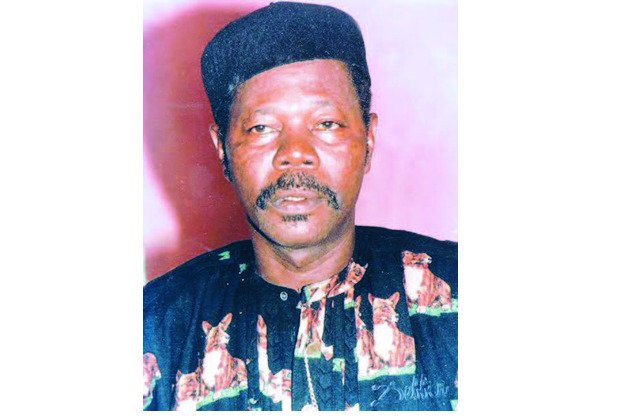 Sam Loco Efe was a renowned Nollywood performer and one of Nigeria's funniest on-screen characters.
He was a maestro of humor, making people laugh with his distinct style, superb acting abilities, and liberal use of big words.
He was unquestionably the king of comedy movies in Nollywood, and his legendary performances as the witty uncle or grandpa will never be forgotten.
Sam Loco worked in the film industry for more than two decades, delighting viewers with his humorous roles. Daddy Must Come, A Fool at Forty, Police Recruit, and Mr. Trouble are a few of his well-liked movies.
His contributions to Nollywood were honored with various honors, including Most Promising Actor in Nigeria at the AMVCA and Best Comic Actor in Nigeria at the Africa Movie Academy Awards (AMAA).
A prominent honor in Nigeria, the Member of the Order of the Federal Republic (MFR) award, was also given to him.
Sam Loco, who sadly passed away on August 7, 2011, at the age of 65, will always be remembered as one of Nollywood's most talented performers.
2. Patience Ozokwor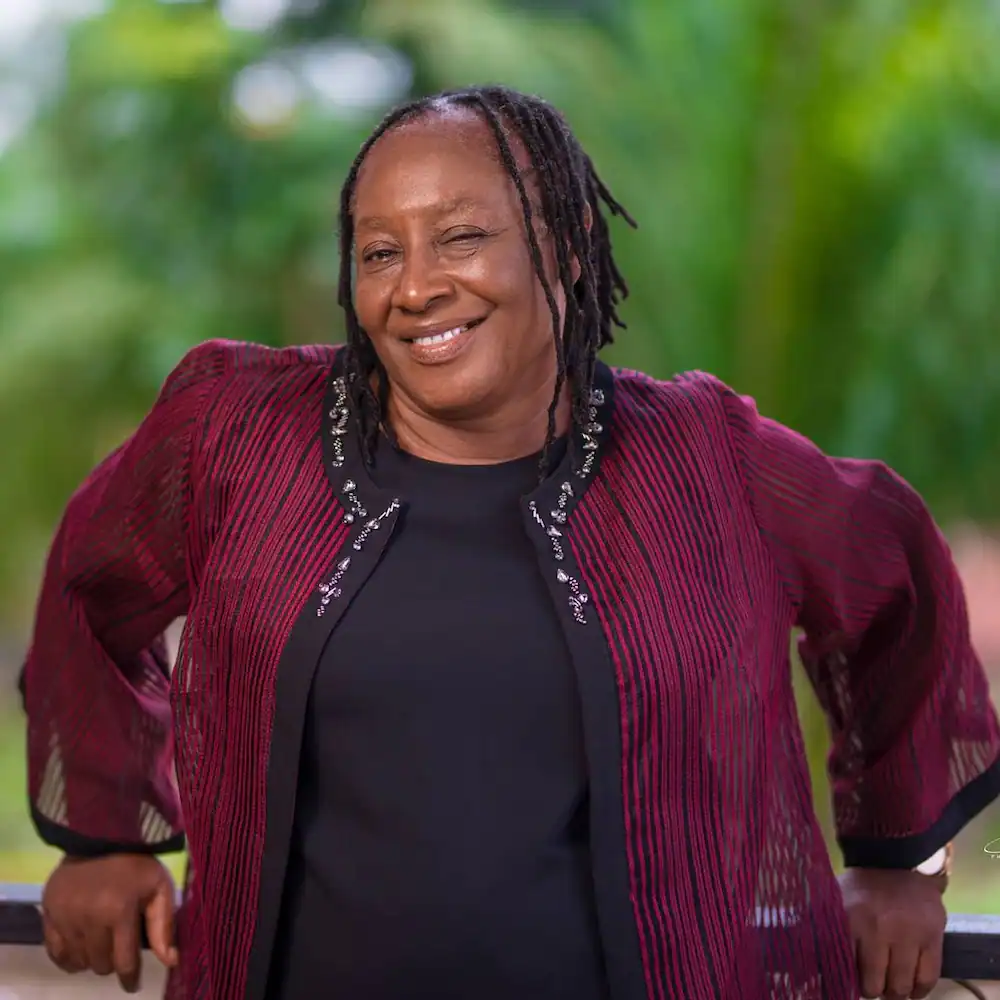 In the Nigerian movie industry, Patience Ozokwor, commonly known as Mama G, is a well-known veteran actress. Over the course of her more than 20-year career, she has wowed audiences with outstanding performances in movies like Aki na Ukwa, Old School, and Bitter Sweet.
She is renowned for portraying evil women in most of her films, which she does expertly.
Ozokwor has acted in more than 100 movies, and her acting career has been nothing short of extraordinary.
She has received numerous honors for her exceptional performances, including the renowned Best Supporting Actress award from the famous Africa Magic Viewers Choice Awards (AMVCA).
This honor emphasizes her talent as an actor and the depth she gives to her roles.
3. Osita Iheme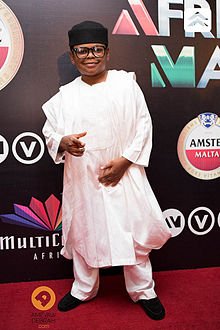 Popular Nigerian actor Osita Iheme is most known for co-starring with Chinedu Ikedieze in the film Aki na Ukwa as Pawpaw.
Due to his diminutive stature, he is well known for playing the part of an obstinate youngster, which frequently led to him being cast in humorous roles that caused the audience to laugh aloud.
Iheme's acting career began when he was a young child actor, playing bit parts in Nollywood movies. However, following Aki na Ukwa in 2002, he became popular in Nigeria.
He has since appeared in more than 200 movies, displaying his acting talent in both dramatic and humorous parts.
In addition to becoming a film industry star, Iheme has also gained popularity as a global meme figure, both in Nigeria and outside.
Iheme has had a great acting career, but he has also made significant contributions to the Nigerian film industry, for which he has won numerous honors, including the AMAA's Lifetime Achievement Award.
4. Omotola Jalade Ekeinde
Omotola Jalade Ekeinde, a veteran actress with more than two decades of experience in the film industry, is a household figure in Nigerian cinema. In the 1995 movie Mortal Inheritance, when she made her acting debut.
For her role in Mortal Inheritance, Omotola received Best Actress in an English-Speaking Movie and Best Actress Overall at the 1997 Movie Awards, earning her a number of accolades for her acting abilities.
She was the newest actor in Nigeria to receive such honors at the time.
She also took home the 2005 AMAA award for Best Actress in a Supporting Role.
The actress received a grand achiever award from the Global Excellence Recognition Awards in 2004 in recognition of her exceptional contribution to the film industry.
5. Kanayo O. Kanayo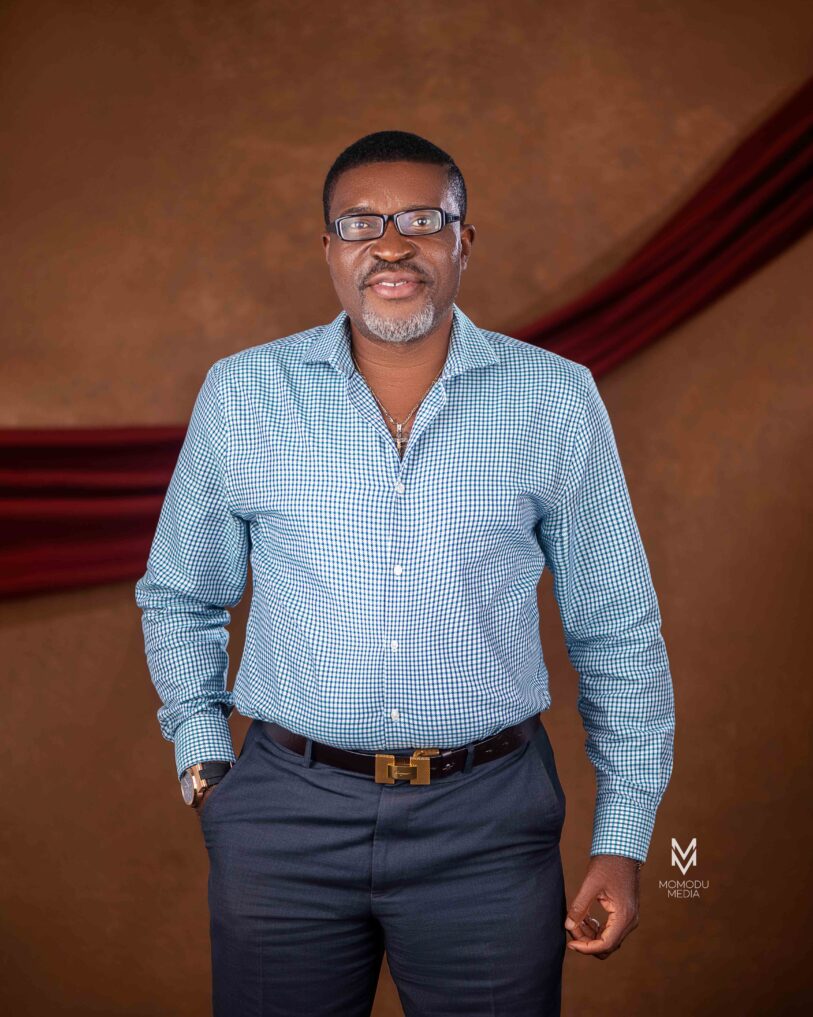 Veteran actor Kanayo O. Kanayo has left a lasting impression on the Nigerian movie industry.
In the 1992 movie Living in Bondage, Kanayo made his acting debut, which marked the start of his career.
Since then, he has worked on more than 100 Nollywood movies. He is well-respected for his remarkable acting abilities and has grown to become one of the most prominent performers in the Nigerian movie industry.
Kanayo is well-known for his parts in movies like Full Moon and Family Battle.
He is also well known for his appearances in movies with spooky and occult themes.
He frequently played the part of a man who performs money rituals using his wife or mother.
He has won numerous honors and gotten praise from the critics for his performances in these movies.
He has received awards for Most Promising Actor in Nigeria at the AMVCA, Best Actor in a Supporting Role at the AMAA, and Best Actor of the Year at the City People Entertainment Awards.
He earned the AMAA's Best Actor in Nigeria Award for his work in the Nollywood blockbusters End of the Wicked and Billionaires Club.
In addition to his acting profession, Kanayo serves as an ambassador for the United Nations and is a Member of the Order of the Federal Republic (MFR).
He is well-known for his humanitarian endeavors, and his dedication to classic Nollywood will always be cherished.
6. Genevieve Nnaji
Genevieve Nnaji works as an actress, producer, and businesswoman. She is revered in Nigeria and internationally for her role as a movie goddess.
At the age of 8, Genevieve Nnaji performed in the popular soap opera Ripples. She gained popularity when she appeared in the film Most Wanted at the age of 19. She performed effectively in her role, which led to a series of opportunities for her.
She has appeared in numerous Nollywood movies and her unique acting abilities has taken her places.
Genevieve Nnaji has won numerous awards including Best Actress Leading Role at Nollywood Africa and Films Critics' Awards and Best Movie West Africa at Africa Magic Viewer's Choice Awards.
7. Chinedu Ikedieze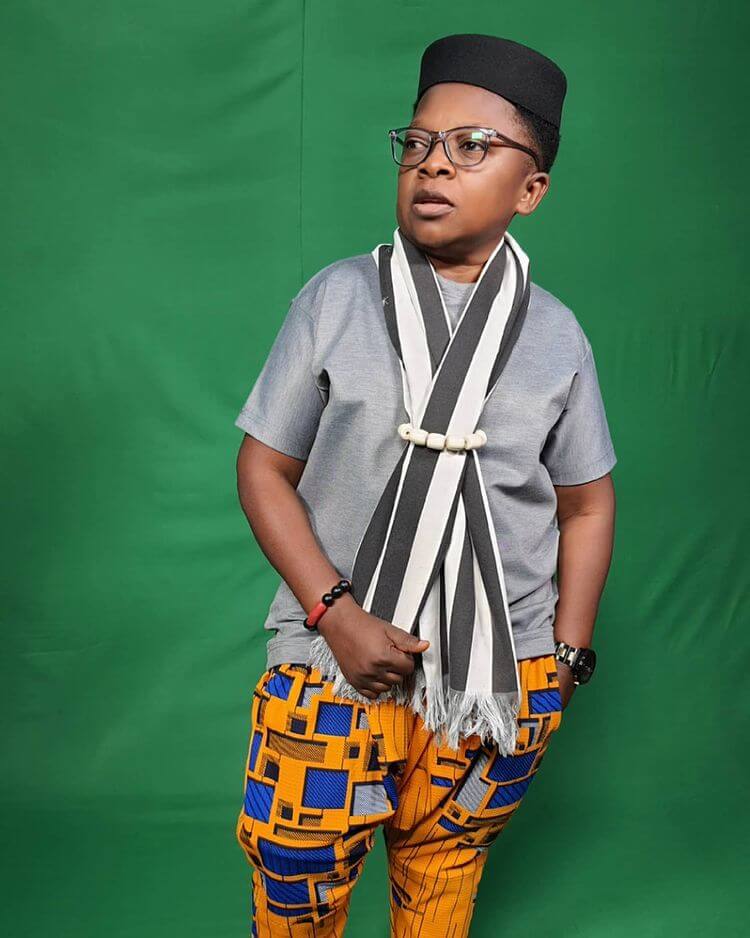 Chinedu Ikedieze is a serial investor, Nigerian actor, businessman, and investor. He is most known for his roles as Osita Iheme's sidekick in the bulk of the films after their breakthrough as a partnership in the 2002 film Aki na Ukwa as Aki.
In a career spanning more than 20 years, he has appeared in over 150 films. During his early career, he frequently played the part of a child because of his size and physical attributes which earned him hilarious roles.
Ikedieze won the African Movie Academy Awards' Lifetime Achievement Award in 2007. Additionally, he was bestowed the Order of the Federal Republic by the then-President of Nigeria, Goodluck Jonathan, in recognition of his services to Nollywood and to the nation's economic development.
8. Pete Edochie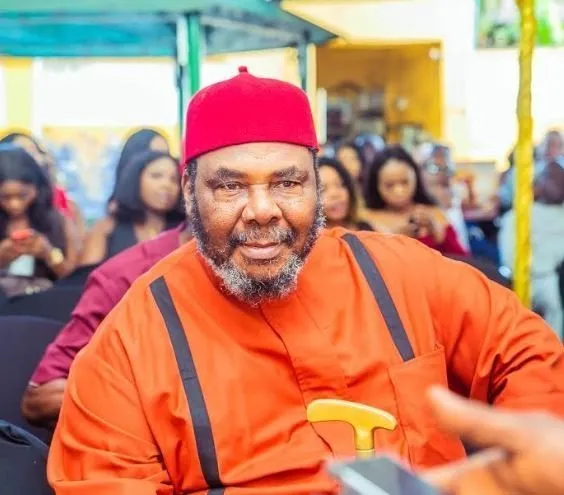 Veteran Nollywood actor Chief Pete Edochie is without a doubt one of Nigeria's living legends in the movie industry.
He has received numerous prizes and honors, and along the way to success, he made a significant contribution to the development of the Nigerian film industry.
Olusegun Obasanjo, a former president, bestowed upon him the honor of Member of the Order of the Niger in 2003. He was also given a Lifetime Achievement Award and an Industry Merit Award by the Africa Film Academy.
9. John Okafor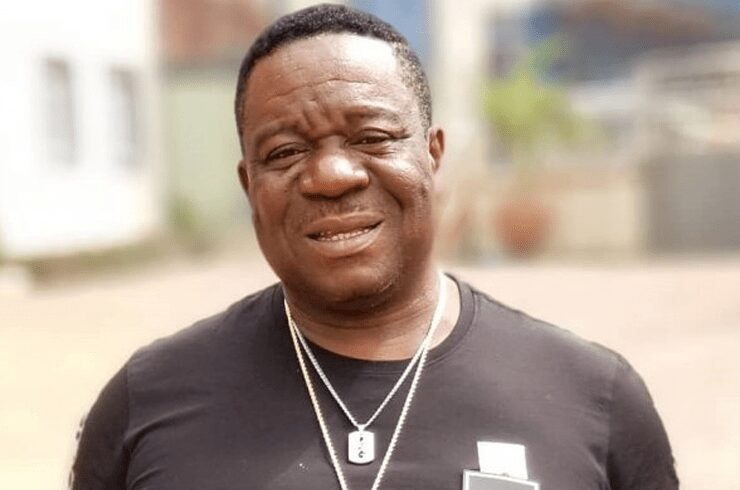 John Ikechukwu Okafor, better known by his stage name Mr. Ibu is a Nigerian actor and comedian. He is one of Nigeria's most gifted and well-paid comic actors. His comedic performances are frequently characterized by utter idiocy, amusing incompetence, and a stark separation from reality.
He has appeared in over 200 Nollywood films including Mr. Ibu, Mr. Ibu and His Son, Coffin Producers, Husband Suppliers, International Players, Mr. Ibu in London.
10. Nkem Owoh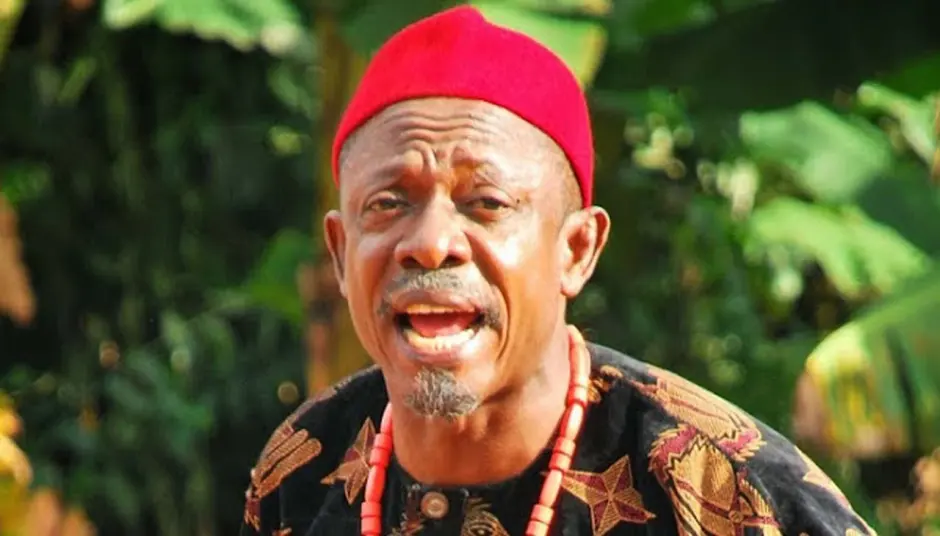 Nkem Owoh is a Nollywood actor and comedian. His performance in the Nigerian movie "Stronger than Pain" earned him the African Movie Academy Award for "Best Actor in a Leading Role" in 2008.
In addition, he is well-known for singing the song "I Go Chop Your Dollar" about advance fee theft. The song in the scam was featured in the Owoh-starring movie The Master where he was a scammer.
He is also famous for his role as Osuofia in the movie Osuofia In London. He has starred in many humorous roles alongside Chinedu Ikedieze, Osita Iheme and John Okafor.
Nkem Owoh is very funny in his unique style, superb acting skills and use of grammar.