Nigerian singer and winner of the inaugural season of Idols West Africa in 2007 Timi Dakolo took to  his Instagram page to reveal certain lovely things about his 10 year old son.
Alexandre Dakolo, according to his father, is gradually taking after him. This he discovered while his son was singing so melodically while creaming his body.
"My people, I just came here to tell you guys that my son @alexanderdakolo can actually sing. I heard him singing while creaming his body and he was holding a note and dissecting the melody this morning."
The excited father also added that his son loves soccer and beats him 'silly' at PS 5 games, "And he loves football so much and he knows the game. He can tell u things like why a 4 3 3 formation will not work against man city and he thinks He would bench Pepe and play martinelli etc.. and that PSG should get a 10 like Modric and he is just 10 years old. And of course he beats me silly in ps 5 these days. My people, My joy is full this morning. The chairman of the yard. #theyardpeople #thechorusleader," he wrote.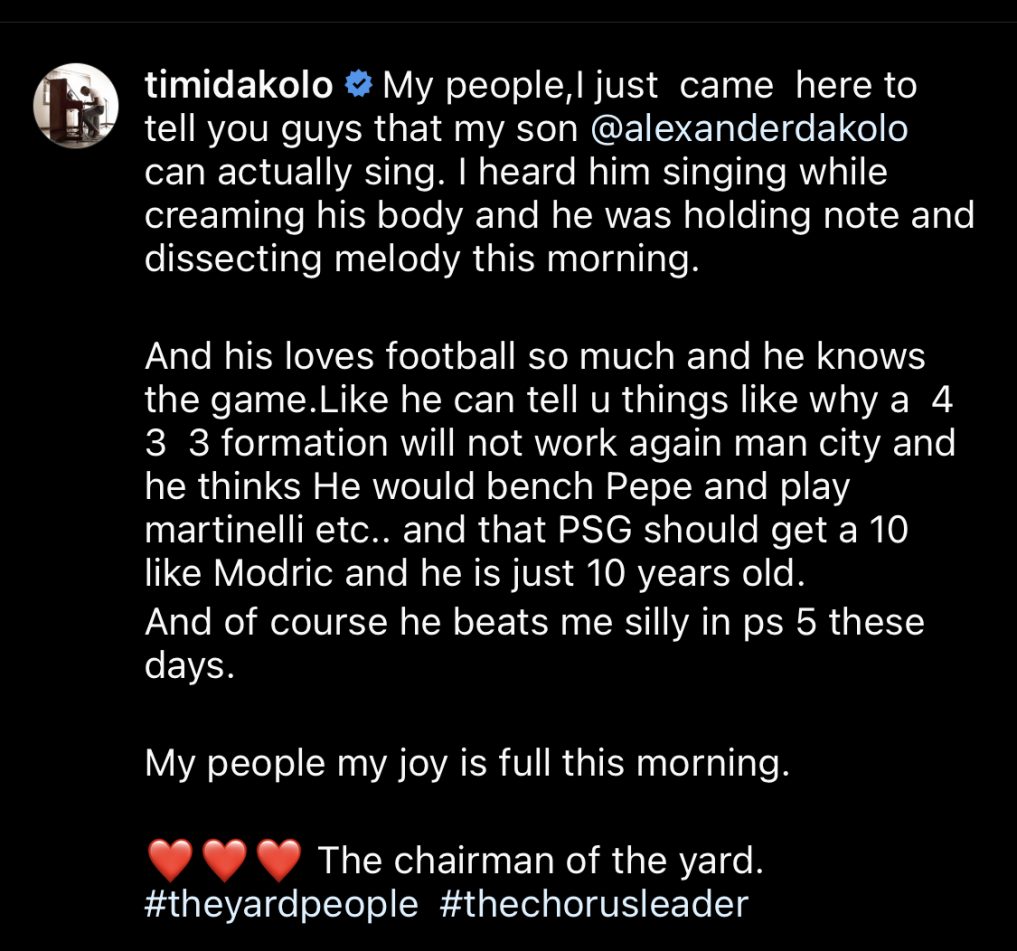 Timi Dakolo is happily married, he is known to be a good family man who shows love and support to his family members for the world to see.
The Bayelsa born is married to a celebrity photographer, Busola Dakolo and they both have three kids together; two girls and a boy.