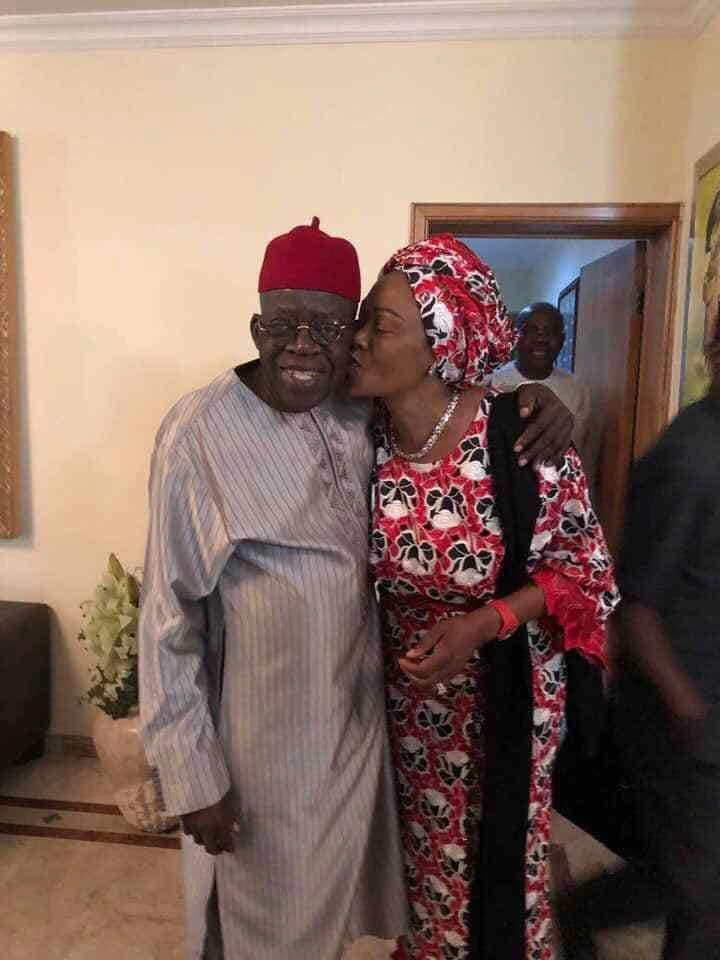 Bola Tinubu and Remi Tinubu are two of Nigeria's most powerful politicians. The power couple has been spotted being cozy and in a loving mood with one another while sharing a kiss in public on several occasions.
Read Also: Former NFL player, Zac Stacy sentenced to 6 months in jail for attacking his ex-girlfriend
In this article, I will listing the times the pair kissed in public so keep reading.
In 2017, the happy couple celebrated their 30th wedding anniversary where they both shared a kiss after which beautiful Oluremi was said to have described her husband as a lion in politics, but a lamb in marriage; a master of deliberation, but a partner at home; a man of testimony and a faithful servant of God.
Similarly, Tinubu reportedly described his wife as a good mother, a loving wife, an excellent listener and a good homemaker.
In 2020, Senator Remi Tinubu gave her husband a peck as the couple joined others to celebrate Valentine's day at their Bourdillon residence in Ikoyi, Lagos.
President-elect Bola Tinubu, on Wednesday, 1st March, told members of the National Assembly not to expect his wife, Oluremi, back in the Senate as she will be his wife in the 'other room' which prompted laughter from those present as he kissed his beloved wife.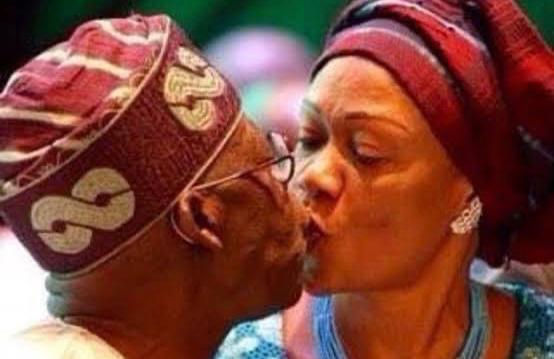 Read Also: 2023 Election: "My eyes and heart is heavy!" – Reality TV star Tacha
On several occasion during the course of this election Remi Tinubu who has been a supportive wife to her husband has been seen dropping kisses on her husband's face to cheer him on as a loving wife should.
The 2023 election which was held on the 25th February finally has a winner as the winner was announced early hours of the morning.
The INEC Chairman will hand over the certificate by 3pm today to the President-elect and Vice President.