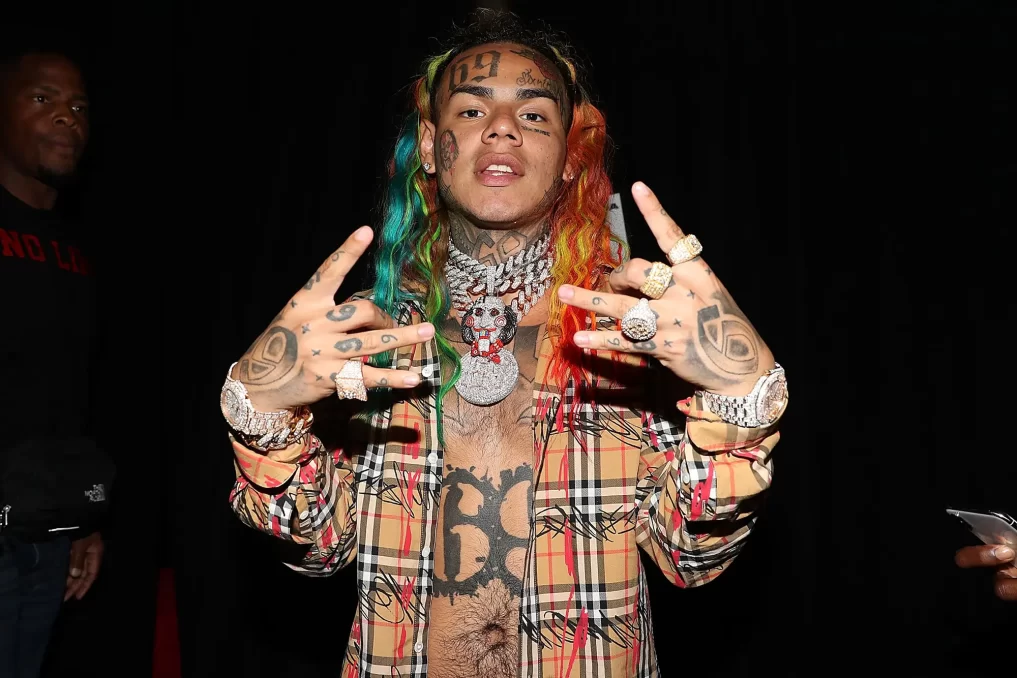 The police has detained three men in connection to the beating of rapper Tekashi 6ix 9ine at a South Florida gym earlier this month.
According to the Palm Beach County Sheriff's Office, the rapper was attacked and robbed on March 21 at around 8:45 p.m. at Lake Worth's L.A. Fitness by Rafael Medina Jr., age 43, Octavious Medina, 23, and Anthony Maldonado, 25, leaving him in a bloody heap. The rapper, whose real name is Daniel Hernandez, reportedly suffered non-critical injuries.
Three males are seen hanging over 6ix9ine in a video that has since gone viral, alternately beating and kicking him while yelling at him.
READ ALSO: Tekashi 6ix9ine locked away in a room for safety after being attacked in a gym
The rapper is then shown leaving the scene with blood streaming from his nose as the filmmaker introduces himself as a fan in the clip, which can be seen on the AP's story.
In another video, 6ix9ine is seen in the parking lot still covered in blood as the cameraman teases him and follows him into the gym despite pleas from bystanders to stop filming.
Hernandez's lawyer told NBC News that the rapper suffered facial cuts and bruising. "Employees heard the disturbance and the perpetrators fled," attorney Lance Lazzaro said. "Police in South Florida were called and he was transported via ambulance to a local hospital."