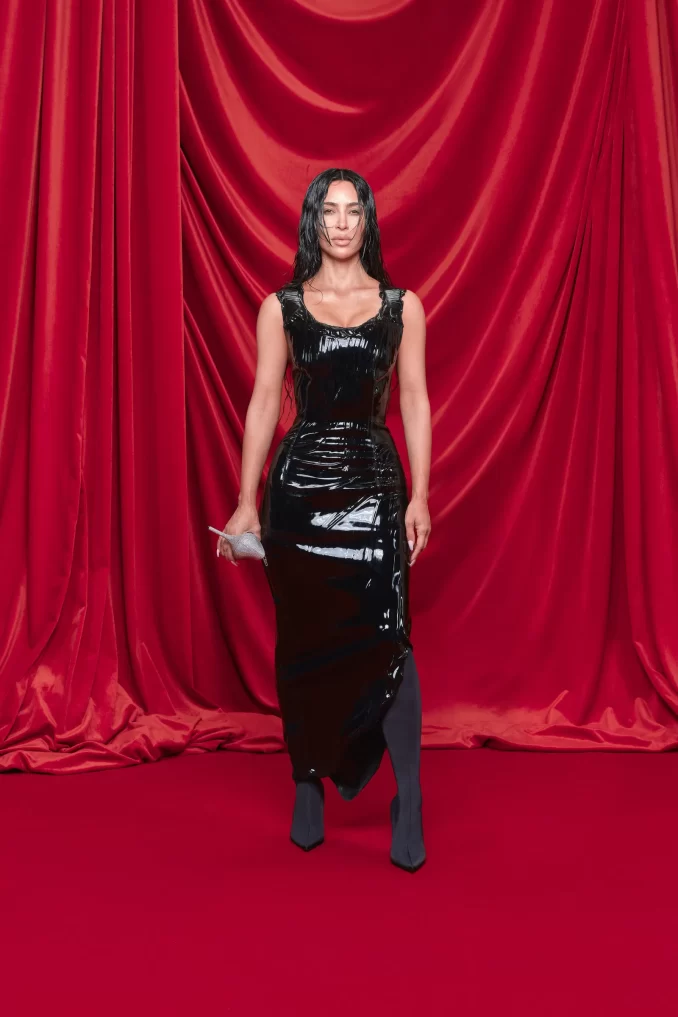 The Balenciaga casting for this season was not just a celebration of high fashion but also a heartfelt ode to the fashion geeks who love the craftsmanship and background of each garment. Creative director Demna Gvasalia curated a diverse lineup of models that defied conventional beauty standards, opting for unique and unconventional looks instead.
Read Also: Best Backstage Photos From the Spring 2024 Shows in Paris
Celebrities walking the runway during Fashion Week is nothing new (examples include Tallulah Willis at Collina Strada and Natalia Bryant at Versace), but Demna chose A-listers like Kardashian and singer-songwriter Yseult because they have a history with the house. (Kardashian did not walk the show; she merely appeared in the lookbook.)
Additionally, he adopted a novel strategy of using creatives who practically control the fashion industry. The renowned The Cut fashion critic Cathy Horyn walked the runway in a stylish oversized suit and turtleneck. Lionel Vermeil, the director of fashion and luxury intelligence at Kering, the parent company of Balenciaga, wore a checkered trench coat and fuzzy slide shoes while Meason sported an oversized bomber jacket.
By choosing individuals who exude intelligence and eccentricity, Gvasalia made a bold statement about embracing individuality in an industry often criticized for its obsession with conformity. Furthermore, the casting choices pay homage to the passionate community of fashion enthusiasts who constantly seek knowledge and immerse themselves in the industry's intricate details.
This decision demonstrates Balenciaga's commitment to nurturing an inclusive space that appreciates true fashion devotees, ultimately challenging societal norms and redefining what it means to be fashionable in today's world.
Photo Credit: Balenciaga