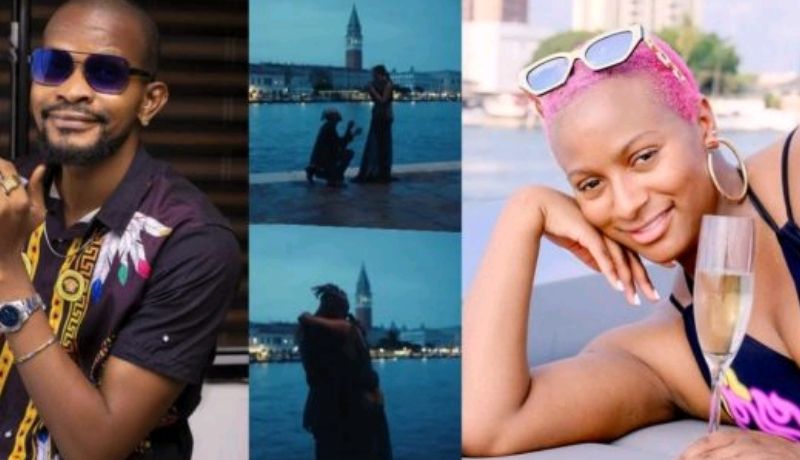 Controversial Nollywood actor, Uche Maduagwu has tell disc jockey, Cuppy what she had missed out on.
Read Also: "Nothing like wife material" – Nollywood actor Stanley Nweze
Following the engagement of Mr Eazi and his girlfriend, Temi Otedola actor, Uche Maduagwu has taken to Instagram to tell Cuppy Otedola that he could have shown her same love and proposed to her if only she didn't let her pride get in the way.
Read Also: DJ Cuppy shows off mystery man
According to Uche Maduagwu, the disc jockey didn't give him the chance to show her the same treatment as her ego and pride stopped her from considering his offer.
He wrote;
"Dear Dj Cuppy this could ve been us but you allow your ego and pride stop you from dating me. I am not like titus fish dem buy toys and video game for me when i dey small so queezing you lik eikebe fc on social media no be part pf my marriage manifesto".
Watch video below;
It would be recalled that DJ Cuppy had congratulated her sister on her engagement were she also added that she was the one that introduced the both of them and they should also find her a man.