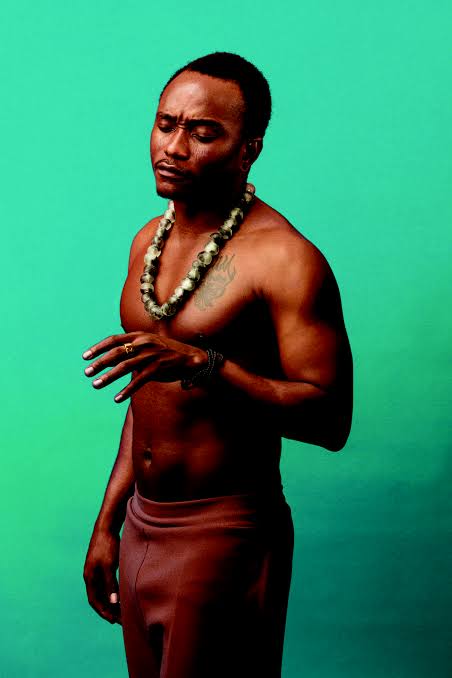 Nigerian singer Olawale Ibrahim Ashimi, popularly known as Brymo has tackled Peter Okoye for disrespecting his father.
Seun Kuti and Peter Okoye got into a social media argument yesterday when Seun Kuti called Peter Obi, the presidential candidate for the Labour Party (LP), an opportunist. Between himself and Peter Okoye, his remark sparked some teasing.
In reaction to Seun's assertion, Peter Okoye attacked him in a series of posts, saying that if he dropped his father's last name, "Kuti," he would become a nothing.
"My late Father was a nobody but today everyone knows the OKOYES! Dude try removing "KUTI" from you name make I know weda anybody sabi you!
Remain in that your Local SHRINE while people like us and others continue excelling Globally! YOU CANT SHAME THE SHAMELESS!" he wrote.
See post below;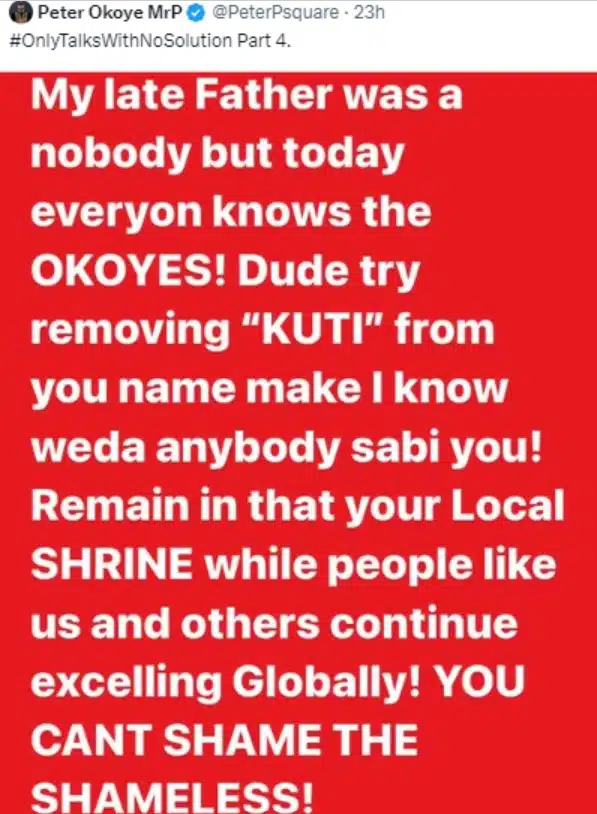 Peter Okoye has received criticism from singer Brymo for disrespecting his father during his exchange with Seun Kuti. Brymo claims that Peter Okoye insulted his father to showcase his success in life.
Brymo wrote, "Bros .. you never delete ?..you go keep this post wey trifle your pops, just cause it reads like you are self-made and he inherited fame ?..that's your point right ?.. this belittles yours.. this is quite self serving, I doubt you own your successes, you belong to your sponsors?"
See post below: