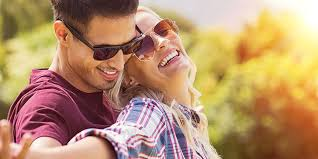 Sometimes forgetting about your ex can be very difficult, but here are things you should consider before going back to them;
First of all, before you consider going back to your ex you should reflect on how the relationship was; was the sad times more than the happy times? Or reverse is the case?.
What exactly do you miss about them? Hope it isn't just the mind blowing sex? Because if it is, then keep your mind open for another possible breakup because in most cases you are definitely going to 'be served breakfast' as Nigerians will say.
Read Also: The Pros And Cons Of Makeup Subscription Boxes
Take some time to really weigh out the pros and cons of getting back together with your ex. There might be some good reasons to do it – like wanting to get married or have children with them. But there might be some good reasons not to do it, too – like the fact that you haven't figured out what went wrong in the first place and are likely to make similar mistakes again.
Finally, ask yourself if you're really ready to commit to this relationship again. Getting back together is a serious step and it's important that both of you are on the same page. If you're not sure, take some time to figure things out before making any decisions.
There are definitely pros and cons to getting back together with your ex. But ultimately, only you can decide what's best for you. Weigh all the factors carefully and make sure you're doing this for the right reasons!