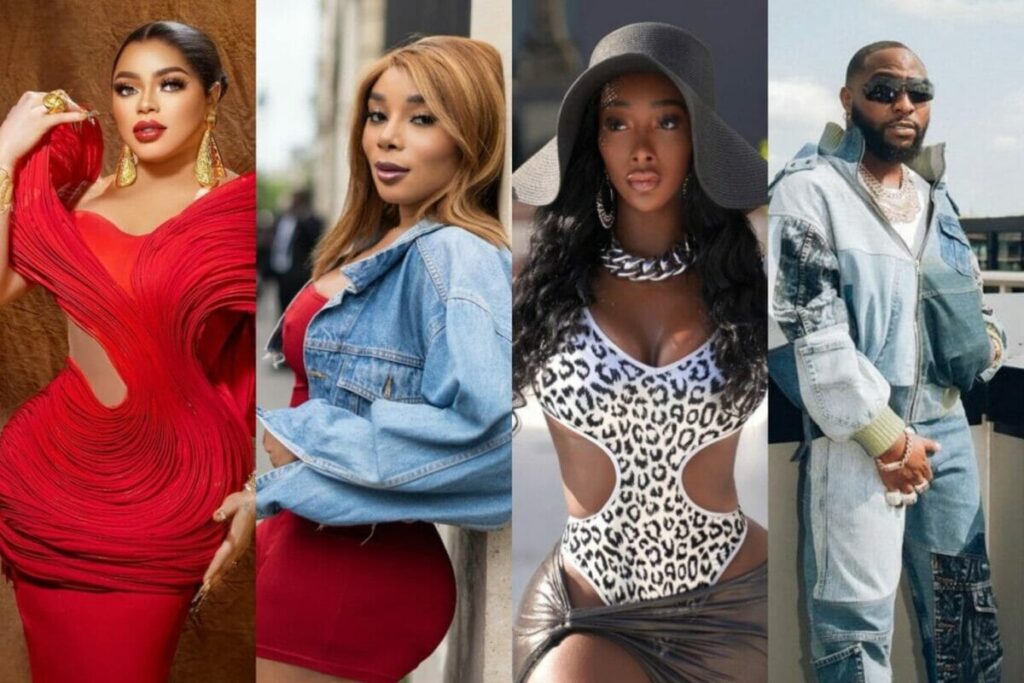 Controversial crossdresser and lifestyle influencer, Idris Okuneye better known as Bobrisky joins the group of celebrities that has weighed into the pregnancy scandal of singer, Davido.
Glamsquad reported that Davido has been the talk of town after two alleged side chicks, a US-based entrepreneur, Anita Brown and a French lady, Ivanna Bay accused the 'Unavailable' crooner of impregnating them.
Bobrisky, a staunch supporter of Davido, expressed his views on the side chicks' appearance and intelligence on his Instagram account.
Referring to the US-based side chick, Anita Brown as a grandmother, Bobrisky wondered why she made their relationship known to the public when she had previously said she didn't need his money.
Read Also: Video: Davido and Chioma get tattoos of each other's name on their ring finger
The self-acclaimed mummy of Lagos ridiculed the ladies for creating unnecessary unrest for the singer.
"Those girls coming out to tell us they are pregnant for Davido are all dùmb asf!! When you were all cool with him none of us was there. Why do you think we care now bringing dis to the public? We David fans still love him regardless.

"As for that grandma in the USA shouting she doesn't need Davido's money bla bla. If you know you don't need his money why then do you decide to bring dis out here to the public?

Oh, you are looking for traffic so you can make more money on ur OnlyFan page right? Dùmb set of girls mtchewwwwww. The two girls claiming they are pregnant are actually ugly sorry to say. Especially the one in d USA, her face isn't nice at all. You people should let us rest we are still buying fuel at 510 per liter".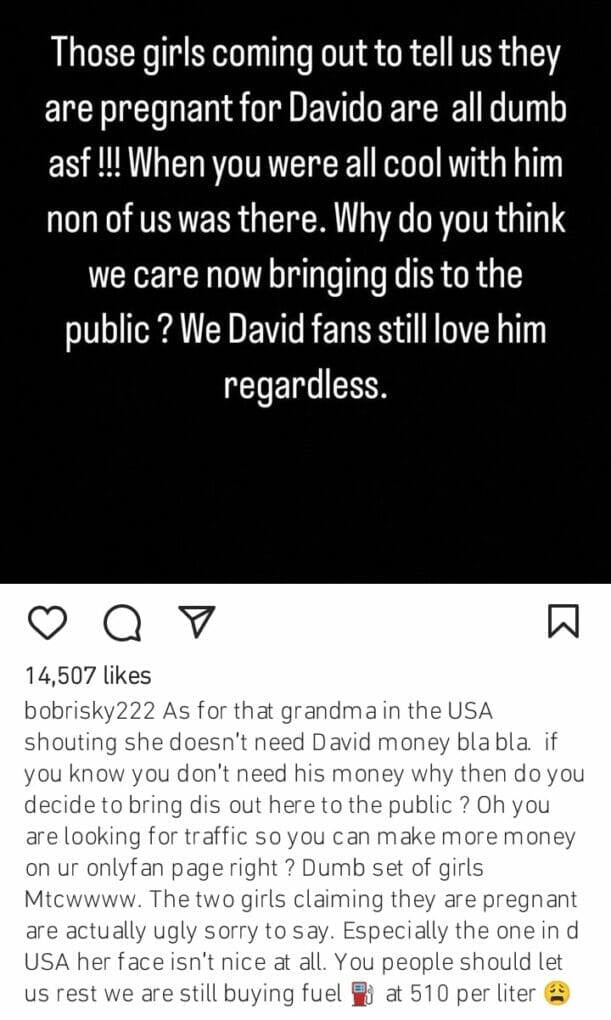 Read Also: "Noisemaking is cheap and isn't classic" – Sonia Ogiri shades Yul Edochie as she rains prayers on his first wife, May