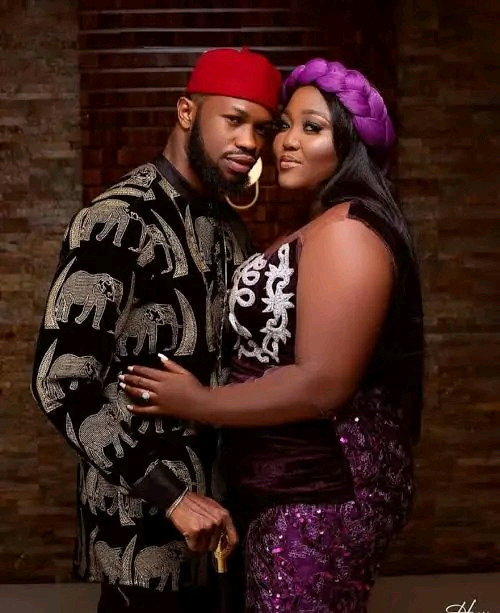 Nollywood actor, Stan Nze has taken to his instagram  page, to celebrate his wife, Blessing Obasi as she clocked 43.
The 32-year-old actor stated that his wife has brought so much joy and happiness to his life.
In his emotional message to the celebrant, the Rattle Snake star praised his wife using their indigenous language, Igbo.
Read Also: Biography of Stan Lee: superhero of Marvel comic
Sharing a short video of their moments together, Stan wrote;
"To my Ori aku, Lolo Nze 1 of the Nzerians kingdom, my beautiful baby, my confidant, the wife of my youth, my lover, my best friend. Tomato Jos m, apu na anwu, ugogbe ezinuno m. I love you, my queen.
Read Also: "I want my marriage to work" – Stan Nze , 32, speaks on his marriage to wife, 42
"You are legit the best thing that has happened to me and as you have brought so much joy into my life, may joy and happiness be your experience now and forever more. HAPPY BIRTHDAY MRS NZE."
See post below;