In the period of ten years, the Nigerian fashion industry has experienced tremendous growth with designs that have become more acceptable in the international scene. The Nigerian fashion industry can now boast of designs can be worn by international personalities with as much comfort as they'll do their own brands.
The industry is now a force with almost every international media acknowledging its growth and this would not be possible without the designers that have made it their duty not just to create designs for Nigerians, but consistently create pieces that can equally compete with international fashion brands.
In this edition of Allure, we are acknowledging and celebrating eleven Nigerian designers who are contributing to the growth of the fashion industry locally and internationally. These designers have not allowed inevitable challenges to stop them from showing the world that Nigeria, just like other parts of the world, can create world-class quality
fashion pieces that can serve anyone despite their social status.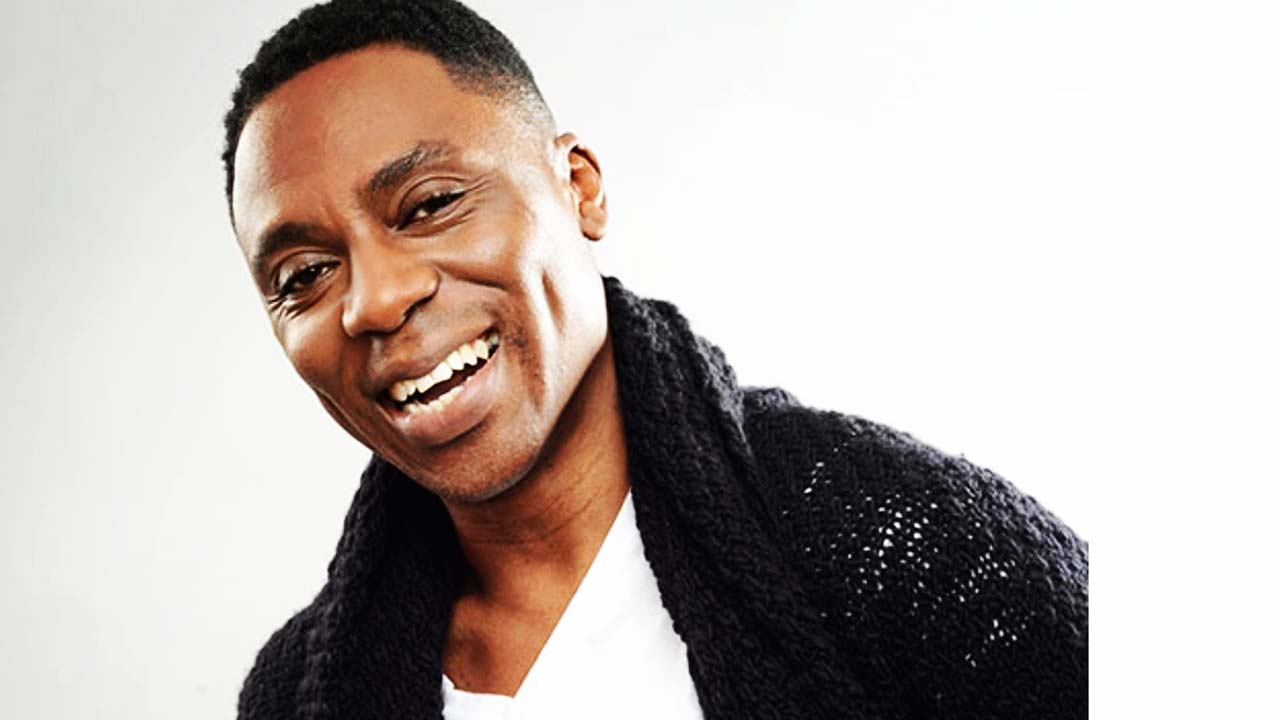 Ade Bakare
UK-born Nigerian, Ade Bakare is the founder of the Eponymous brand, Ade Bakare Couture, established in 1991 after his training with top fashion houses; Christian Stambolian and Victor Edelstein.
Bakare is known and celebrated for his classic yet modern pieces, that are sophisticated, luxurious and feminine.
His creativity has earned him a rich clientele base that spans across continents, it also earned Bakare awards from institutions such as the Paris Academy and Conde Nast Publication.
With over two decades in the fashion industry, Ade Bakare has showcased in various prestigious fashion weeks like Lagos Fashion Week, New York Fashion Week, Fashion weeks in Paris, Vienna, Mozambique, Morocco, and Cape Town. Aside from making classy pieces, Ade Bakare is also passionate about supporting young and upcoming designers.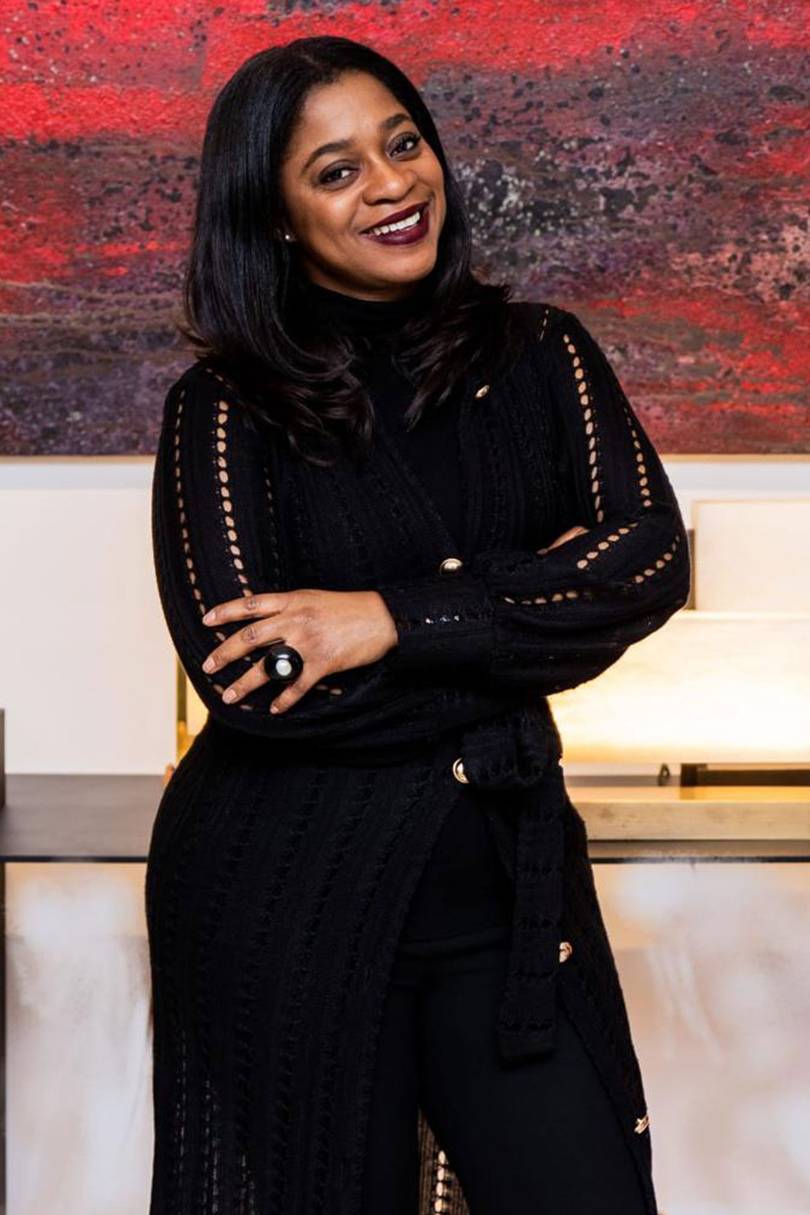 Tiffany amber
Folake Folarin-Coker is the founder of Tiffany Amber, an iconic label that started in Lagos in 1998. Folake was born in Lagos but schooled in Europe; England, Scotland, and Switzerland, where she experienced different cultures first-hand. After a Master's degree in Petroleum Law from Switzerland, her passion led her to the arms of fashion where she will create a fashion brand that marries both African and western culture in colours, fabrics, silhouettes, and styles. This marriage of two cultures, resulted in a classy brand that caters to almost every woman whose aim is elegance in the variant it can be served in. Tiffany Amber became that brand that speaks to classy women.
Folake's simple and creative colourful designs, have earned her global recognition making her the first African fashion designer to showcase her designs at the New York Mercedes Fashion Week two years in a row. She has subsequently gotten the attention of international media such as Forbes and CNN and awards to back it up such as "Designer of the Year" award at the African fashion week in Johannesburg in 2009 and was also awarded "Fashion Brand of the Year" at the ARISE Magazine Fashion Week in 2011. Folake Coker is celebrity's number one designer and the show stopper in most fashion weeks in Lagos, Nigeria. She has also staged several fashion shows in Africa, Europe, and the United States. The designer will be releasing her SS19 collection called, Made in Africa, Made for Now.
Deola Sagoe:
The creative director of House of Deola, Deola Sagoe came into the Nigerian Fashion industry in 1989 after her degrees in both finance and Management at the University of Lagos and University of Miami respectively. The elegance that the Ondo State designer represents is skillfully replicated in her designs which are majorly the Nigerian Aso Oke and Adire. The use of these fabrics has been a great way to spread and grow Nigerian fashion industry, as these fabrics which she proudly uses were accepted from the beginning by local and international market, making her one of the most influential designers, not just in Nigeria, but also in Africa. In 2004, Deola Sagoe became the first black woman to present a collection at Rome's celebrated Fashion Week, AltaRoma. She has also presented in other prestigious fashion weeks like the London and Paris Fashion Weeks.
To her credit, she has big names like, Lydia Hearst, Alek Wek, Oprah Winfrey, and Will Smith adorning her designs.
In 2015, Deola Sagoe broke the internet with her introduction of the Komole collection sold at almost one million Naira per outfit.
This talented designer has spent almost 30 years in the Nigerian fashion industry, creating designs, spreading our culture through, and raising the new generation designers in the likes of her daughters, Teni, Aba and Tiwa who started their own fashion brand under the label CLAN.
Nominated by Andre Leon Talley, Deola Sagoe is the recipient of the prestigeous, MNET/Anglo Gold African Designs 2000 Award.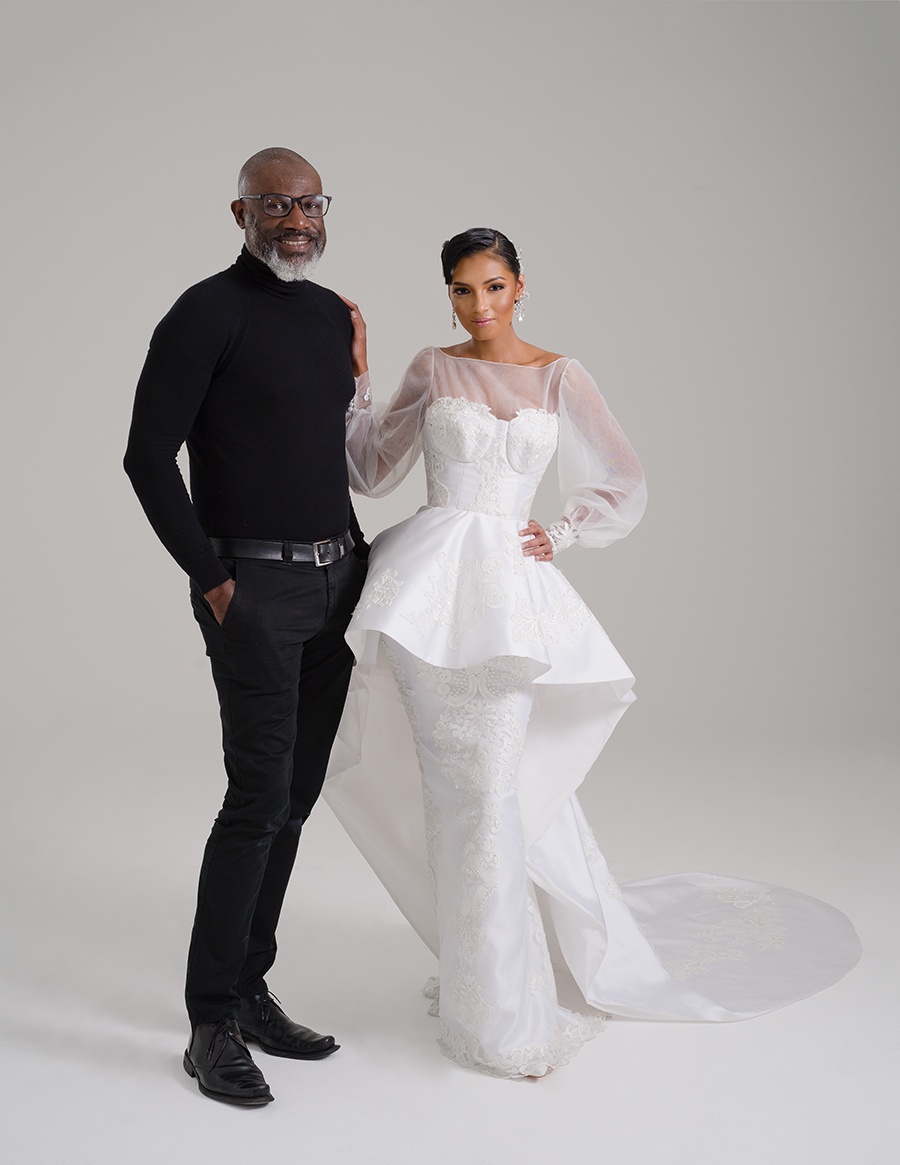 Yemi Oshunkoya
Known as the King of Bridal couture, Yemi Oshunkoya, popularly known by his brand name Kosibah, is a London-based Nigerian designer. In 1991, Yemi opened Kosibah in London, a brand named after his mother, Cosiba. The Kosibah brand specializes in making elegant, contemporary couture bridal wear, evening wear and formal day wear which are largely sold in Nigeria, the UK, and the US.
Yemi Kosibah has appeared in fashion weeks such; Lagos Fashion Week, and Lagos Bridal Fashion Week. The talent designer has dressed two members of the British Parliament, and two daughters of a Peer to the British realm, both at the Palace of Westminster. He has been invited to St. James's Palace to meet HRH Prince Charles, as one of the African diasporas in the UK doing great things in their line of business. Yemi Kosibah has also dressed daughters of royalties in both Nigeria and Ghana.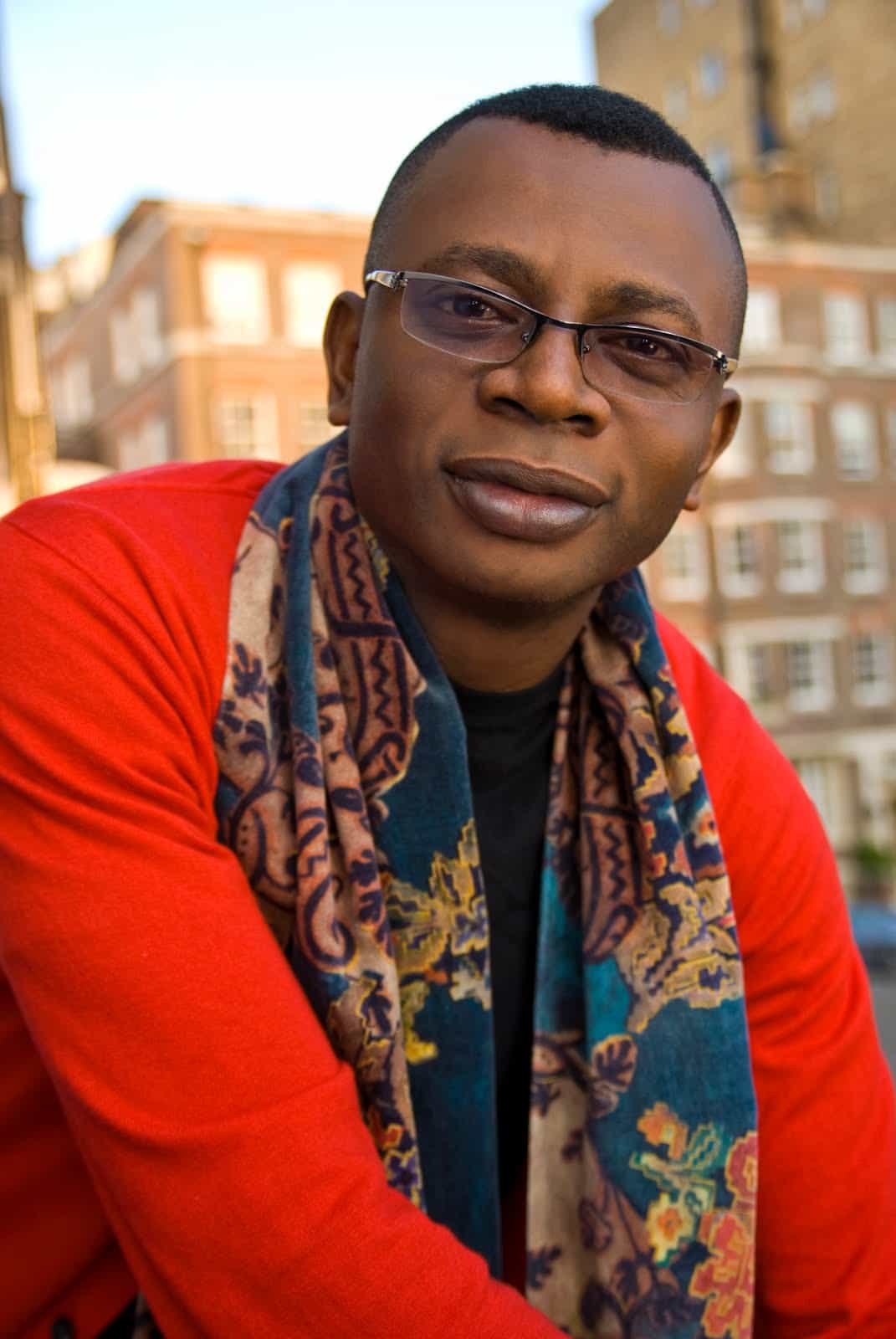 Adebayo Jones
From having mock fashion shows as a young child, to living his dream as a fashion designer, Adebayo Jones is one Nigerian designer that helped spread the gospel of Nigerian fashion to other parts of the world. Regarded as the father of African fashion in the UK, the London-based designer has built a name for himself locally and internationally, earning the title King of Couture due to his unique pieces that come with fabrics made specifically for his designs. These fabrics are luxurious and luscious such as silk, brocades, velvet, chiffon, and damask. His clientele include, popular personalities such as, Patti Boulaye, Sally Familoe, Agbani Darego, Janet Cummings, to mention but a few.
In 2009, he was honored with the N4LIFE AWARD, first special recognition for his outstanding contribution to the fashion industry in the UK and for promoting the image of Nigeria positively through fashion on a global platform. Also in 2009, he won The Best Nigerian Designer In Diaspora at the Nigeria Fashion Awards held in Abuja while in 2010, the designer was the recipient of three Fashion awards in the UK. In 2011, Adebayo Jones was awarded Male Lifetime Achievement Award at BETTFA and showcased his designs to thousands at the African Fashion Week London in 2012.
With almost 30 years in the fashion industry, Adebayo Jones has used his craft as a designer to engage in charity projects such as The British Red Cross, UNICEF Children's fund, Pink ball Fund, Support for Africa, Imperial Breast Cancer Research Fund, Kanu Nwankwo heart foundation, The heart campaign among others.
Frank Oshodi
Frank Oshodi has been a jack of many trades going from a model, model manager, choreographer but eventually found something worth fighting for and staying with in Beauty and Fashion through his creative brand, 'House of Bunor. Launched in 2004, Frank Oshodi had his major breakthrough in 2011 when he was contracted by Silverbird to make up and style Agbani Darego for the Miss World pageant which she Agbani won that year. The designer has spearheaded events such as West African Fashion Week in 2008 with the aim of showcasing Nigerian fashion to the world. With fashion shows and collections released, Frank Oshodi has continually showcased the force he is in the Nigerian fashion industry. The brand has evolved to be the go-to dressmaker for African inspired bridal looks for both the bride and her maids.
Dubbed the king of bustier, he is the initiator of the now rested, Black Bold and Jazzy.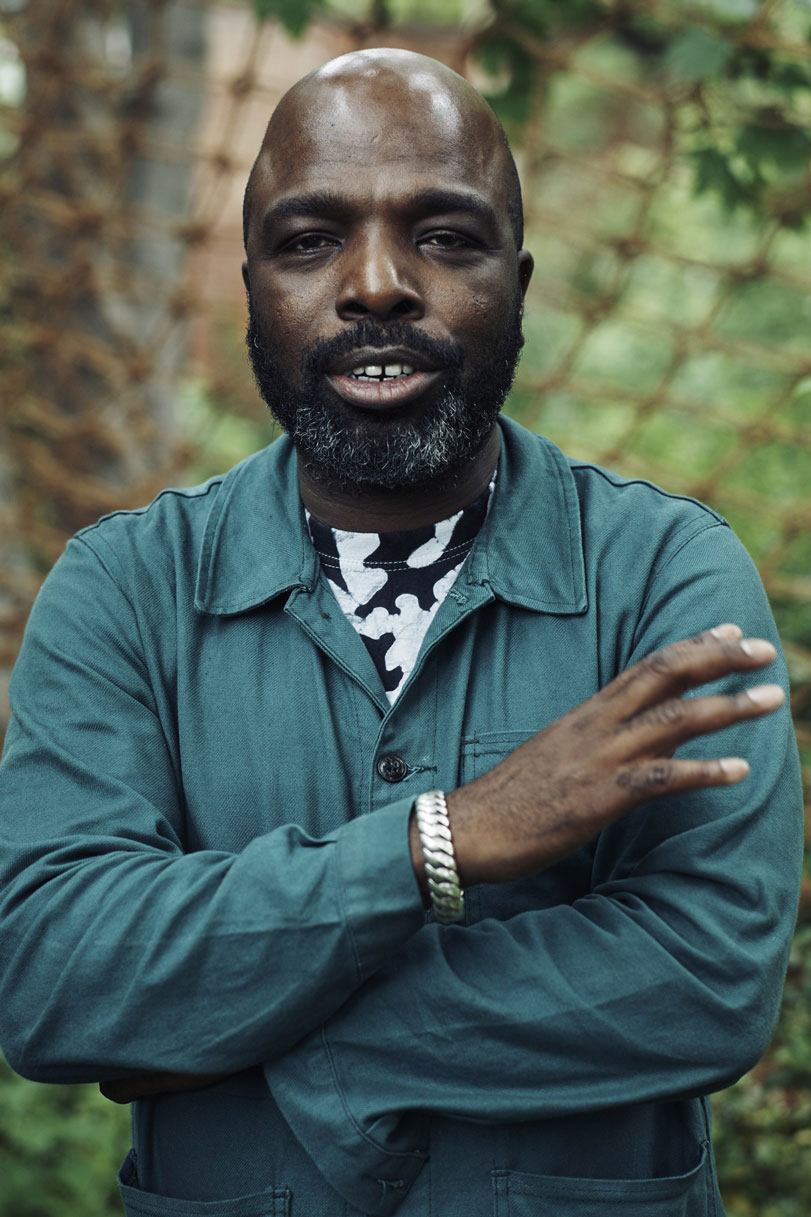 Duro Olowu
Duro Olowu is a London-based Nigerian designer with a Jamaican mother. He is best known for his innovative combination of patterns and textiles that draw inspiration from the different culture he has been exposed to. The eponymous women's brand was launched in 2004, and his unique high waist patchwork skirts from his debut collection in 2005 called Duro, earned him a cult following. This patchwork skirt was given "The dress of the Year" by both British and American Vogue.
In 2005, Duro Olowu was named London Fashion Week's New Designer of the year, making him the first designer to get that recognition without showcasing his collection on the runway. In 2009, he was named the Best International Designer by the African Fashion Awards, and received one of six nominations for the Swiss Textile Federation's coveted prize of €100,000.
In October 2012, Olowu announced a partnership with J.C. Penney. Under the label "Duro Olowu for JCP" consumers could purchase clothing, accessories, paper and home goods with his signature bold prints.
Some of the top personalities that wore Duro Olowu's design include the former, First Lady of the United States of America, Michelle Obama, Solange Knowles, Uma Thurman, and Linda Evangelista, amongst others.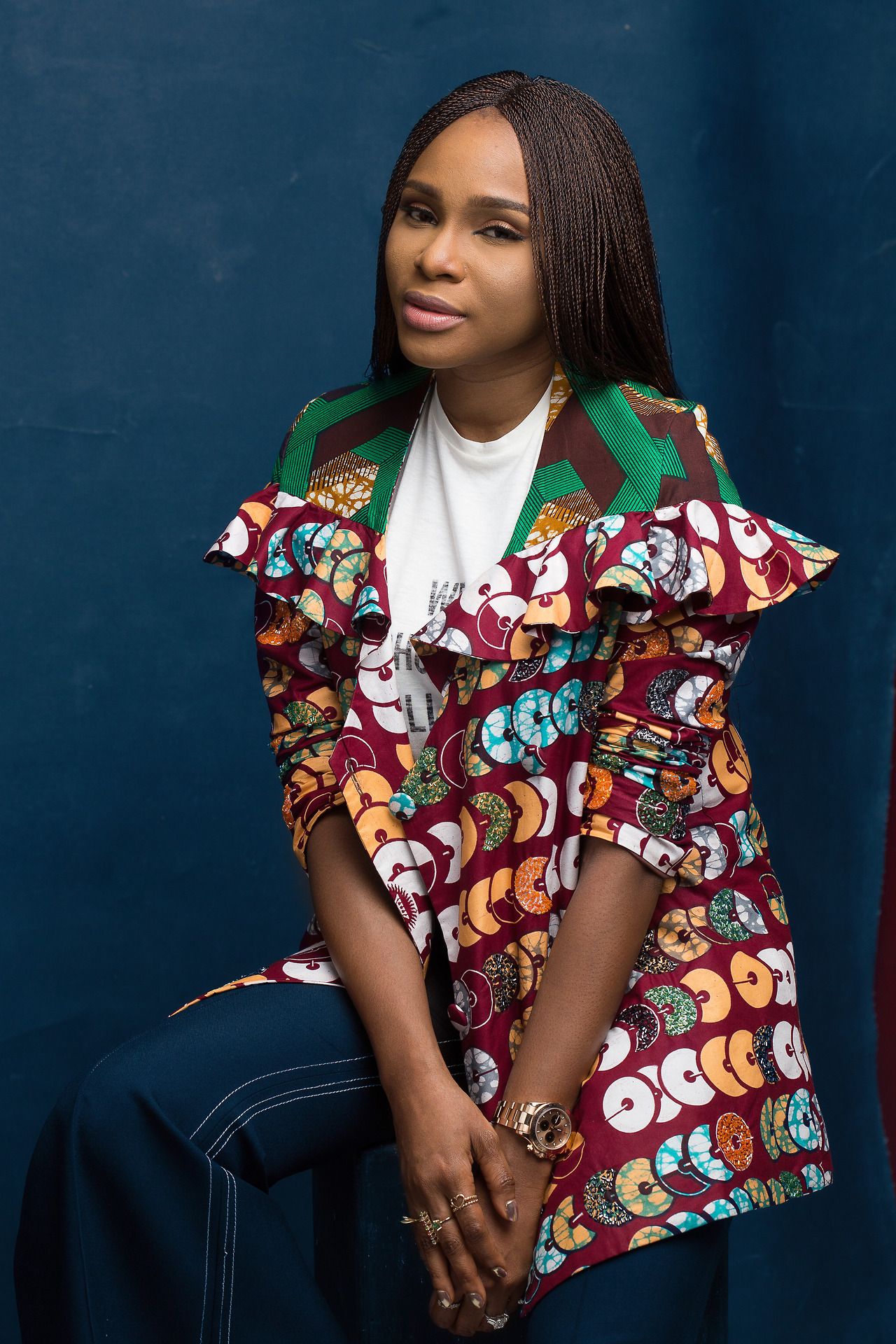 Lisa Folawiyo
Lisa Folawiyo is the creative director of Jewel by Lisa, a Nigerian womenswear brand that creatively fuses traditional West African fabrics with modern tailoring techniques. Launched in 2005, the Jewel By Lisa brand has grown to become a global fashion brand with showrooms in New York and Nigeria.
With a love for print and colours, Folawiyo uses traditional fabric to create captivating and luxurious custom prints for her exclusive market, creating simple and innovative designs. She has her own fabric line that also produces accessories such as jewelry and purses. She also has a diffusion line, the J Label, where she showcases the best of Nigerian culture by incorporating Afropop with tasteful urban designs. Some of her celebrity clients include Beyonce, Kelis, Tasha Smith, and Eve.
Aside from Nigeria, Lisa Folawiyo has showcased collections in the UK, US, and South Africa. She participated in New York Fashion Week 2010 and Paris Fashion Week 2010.
She is the recipient of the The African Fashion Award in 2012 and was featured in Vogue Italia that same year.
In 2014, Women's Wear Daily (WWD) named Folawiyo among the eight emerging talents while in 2015, BOF500, a prestigious list of international brands, featured the designer among top fashion brands making an impact on the global scene.
Zizi Cardow
In the year 2000, Zizi Cardow launched her fashion label Zizi Industrial Clothing Company with the intent to globalize the African fabric and designs so as to give rise to a proudly Nigerian look and this intention has been successfully achieved. Zizi Cardow stumbled into the fashion industry at the age of 17 through her first job. Although she initially wanted to be a Forensic profiler, her course of study changed when she realized she not only loves fashion but can do a lot with it.
The designer has since 2000, been intentional in ensuring that her brand speaks proudly of her culture, as she expresses her creativity through the Ankara fabric, with a subtle mix of other complementary fabrics.
Her clientele consists of famous politicians and celebrities, who take great pride in wearing their rich culture creatively made by Zizi. In 2001, after spending just one year in the industry, Zizi Cardow did make a mark enough to earn her The Prestigious Designer of the Year Award at the Nigerian Fashion Show.
This award exposed her brand to the world and since then, she has showcased her collections on different international platforms such as Cape Town, Milan, Paris, the USA, amongst others. Her brand has received international media coverage from platforms such as CNN, SABC, Channel O, and FTV.
In 2002, she was recognized by The DAME Award for her outstanding achievement in fashion, and also won the St. Moritz Style Selection Award and Nigerian Women Awards. The designer has since bagged series of recognitions including the UN Peace Ambassador in 2010.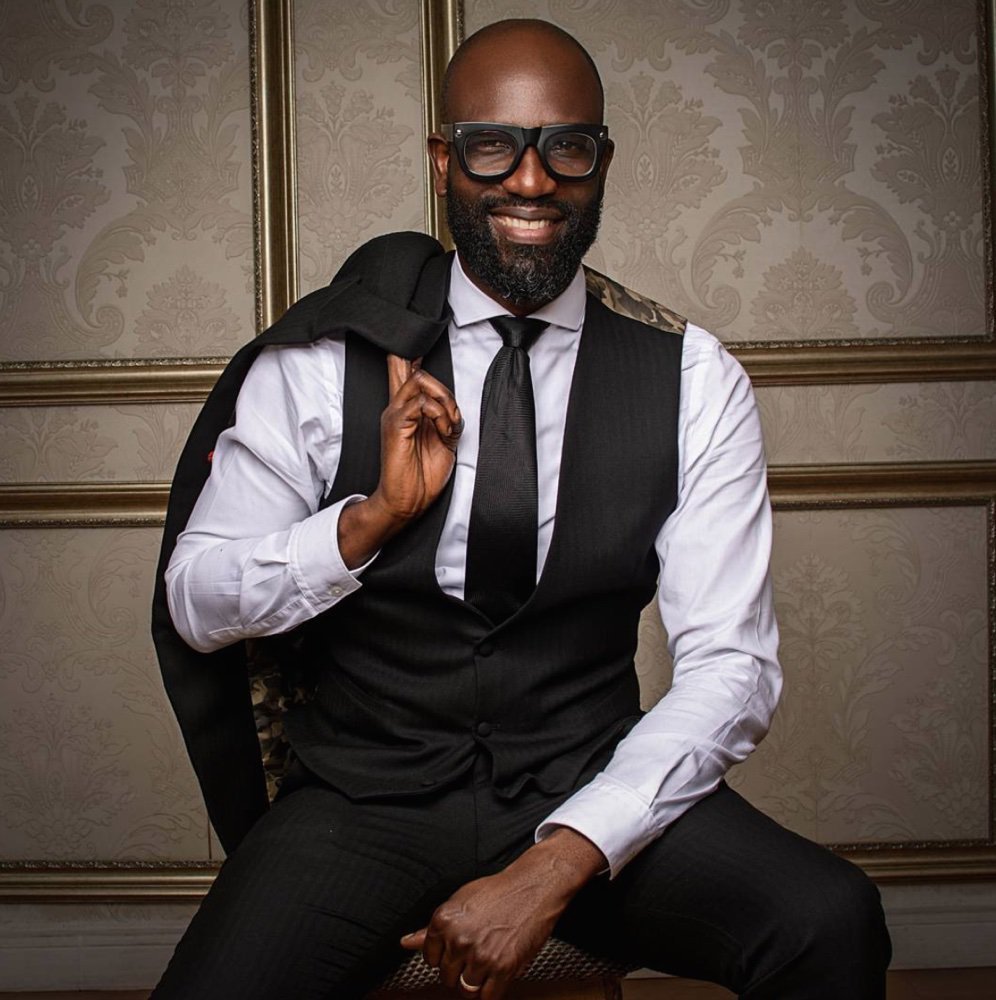 Mai Atafo
After working in the corporate sector for almost eight years, Lagos-based designer, Ohimai Atafo decided to officially give his time fully to his love for fashion by launching his brand, Mai Atafo Inspired in 2010. The brand became prominent for its bespoke, neatly-tailored pieces that every man wanted to be in. The beginning of his career till date, placed his brand as one for the rich and famous, catering for personalities like the host of Big Brother Naija, Ebuka Obi Uchendu, Banky Wellington, Omowunmi Akinnifesi, I.K. Osakioduwa, Mercy Johnson, 2Baba, Waje, Stephanie Okereke, and also providing designs for movies like The Wedding Party by Ebonylife TV.
From a menswear brand, Mai Atafo has evolved into a brand that caters for both men and women. In 2011, he launched Weddings by Mai with highly coveted looks that are specially made for brides and grooms that want the best for their special day, making him one of the most popular designer in and out of Nigeria.
Mai Atafo has been recognized by different platforms such as being the winner of City People Fashion and Style's Hottest New Male Designer two years in a row, LFW Menswear Designer of the Year, Mode Men Magazine's Fashion Designer of the Year, and Allure's Most Stylish Man of the Year.
Lanre Da Silva Ajayi
Lanre da Silva is a Lagos-based fashion designer considered to be one of Nigeria's leading couturiers. Her self-named brand was launched in 2005 to produce creative pieces such as couture, ready-to-wear, jewelry and hairpieces. Lanre Da Silva's collections often incorporate metallic fabrics, lace, and African patterns, while referencing the Victorian era of the 1940s or 1800s.
In 2011, Lanre da Silva presented her Italian architecture-inspired collection at New York Fashion Week and both collection and brand were equally loved. Moving forward, Da Silva's pieces started interacting with the international fashion community, with her clothes being sold at Dolce & Gabbana's "Concept Spiga 2" store in Milan.
In 2012, Lanre Da Silva was one of two designers asked to join the United Nations "Fashion Development Project" which helps support the African luxury industry and also in 2012, her label was featured in the magazine L'Uomo Vogue in an issue called "Rebranding Africa"
In 2014, her "Rock Delight" collection was presented at the "Vogue Talents" fashion show in Milan, Italy, a collection the designer revealed was inspired by the popular Olumo rock in Abeokuta, of Nigeria. Some of the personalities that have worn this luxury brand include Genevieve Nnaji, Rita Dominic and many others. In 2018, Naomi Campbell walked one of her fringe dresses at the ARISE Fashion Week.
Amaka Osakwe
Amaka Osakwe is the creative director of the womenswear brand Maki Oh founded in 2010 after her B.A in Fashion studies from the University of Bournemouth. The fashion brand has evolved to be a globally recognized and accepted brand.
In 2012, Maki Oh had her first presentation at the New York Fashion Week and that move, opened her brand to the international community. The use of Adire, Western silhouettes, and traditional motifs have been used to identify the brand, creating a unique class of its own.
International stars who have proudly worn Amaka Osakwe's designs are Beyonce, American actress Issa Rae, Rihanna, Lady Gaga, Solange Knowas well as the former First Lady of the United State, Michelle Obama.
Since the beginning of her career in 2010, Amaka Osakwe's works have been showcased at the Museum at the Fashion Institute of Technology, the Vitra Design Museum, and the Brighton Museum & Art Gallery.