Alongside a new year comes a new beginning; some changes either to your routines or wardrobe.
We have noticed the naked dress crawling back into the fashion light and this particular fashion trend is not for the weak. Giving off sexy, spicy, and skin, the naked dress is the go to dress of the season.
Read Also: Top 10 Beauty Tips and Tricks to Enhance Your Natural Glow
The naked dress is a dress often made from sheer fabric. You know it when you see it or don't see it. It is a garment that reveals as many details as they conceal. The dress was first worn by burlesque artists and showgirls before it migrated to the movie studios and was worn by famous actresses including Marlene Dietrich, Mae West, and Theda Bara.
Since then, the runways and red carpets have been graced by different shades and designs of the naked dress. The naked dress emerged out of the era's neutral shades and sleek, unembellished silhouettes that exposed fresh areas of the female body.
Apart from the naked dress, here are 30 other wardrobe essentials to consider in 2023.
Denim trousers
No wardrobe is complete without a pair of denim trousers. Denim trousers are scared for every wardrobe and they are a go to outfit for every season. Tuck in a white t-shirt or pair with a crop top, the denim trousers are an item for a versatile look. If you don't already have a pair of denim trousers, you should consider adding one to your wardrobe. They come in different designs including high waisted jeans, low waisted jeans, and baggy jeans. Baggy jeans and low waisted jeans are in trend.
White button-up shirt
Every wardrobe needs a white button-up shirt. Whether for a casual or corporate appearance, the white button-up shirt is ready to play any role. For a chic night out, the shirt can also be styled as a dress. White button-up shirts will forever remain a classic in every lady's wardrobe.
Leggings
Like it or not, owning a legging makes a lot of things easier. For summer, you can layer your leggings over with a light chiffon top and in winter can be worn underneath a pant or jean trousers. They can also be paired with white t-shirts, coats, and blazers.
Black Leather jacket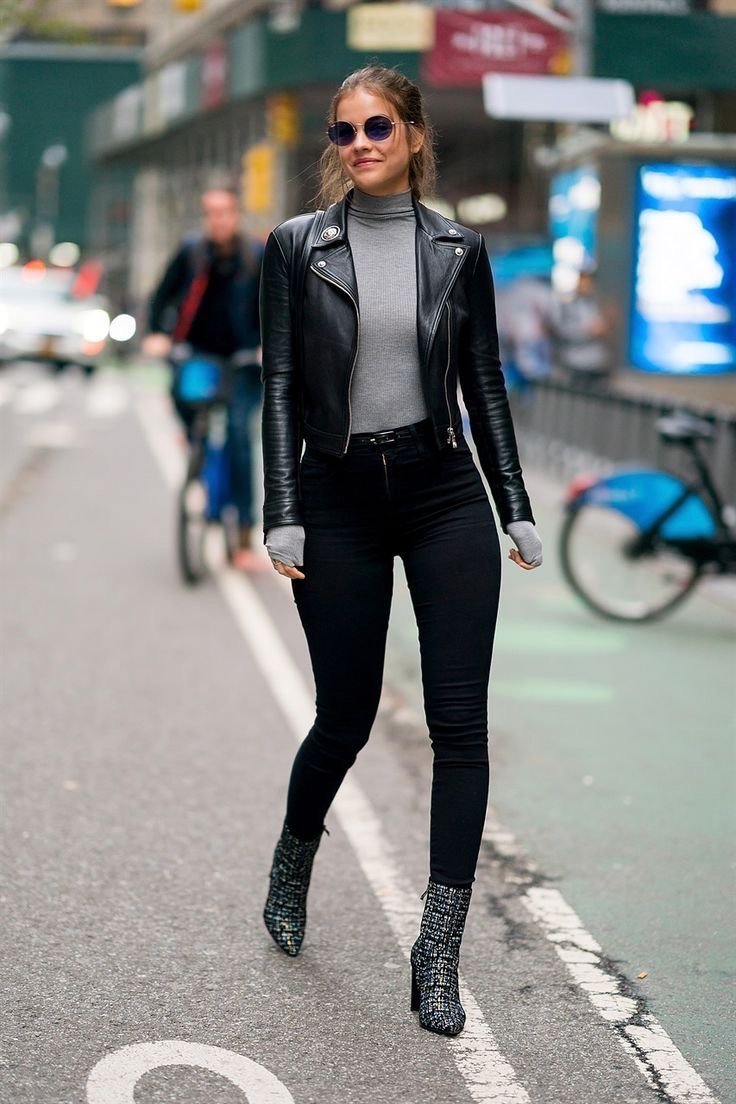 Leather jackets are back in trend and this time better than ever before. A leather jacket creates an opportunity for a chic look and also a baddie look.
Oversized blazer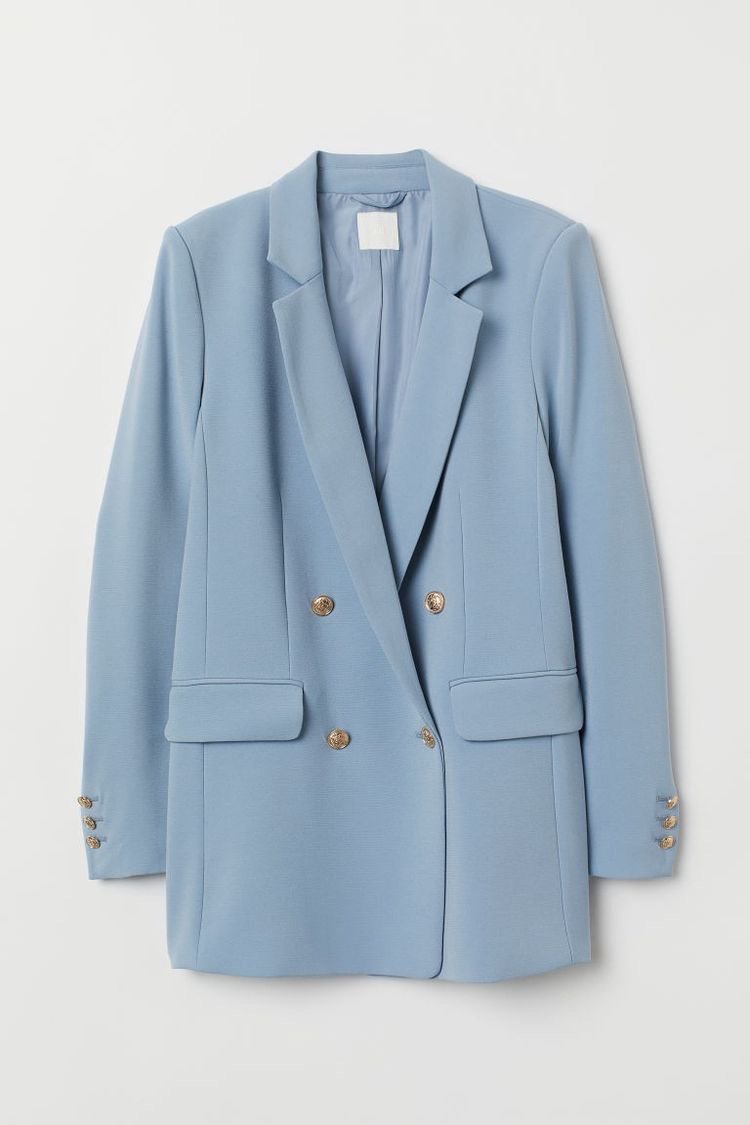 Oversized blazers are of the latest fashion trends and are being rocked in different ways. An oversized blazer is essential for every wardrobe this 2023. You can style your oversized blazer as a dress or rock it as a jacket.
Slip dress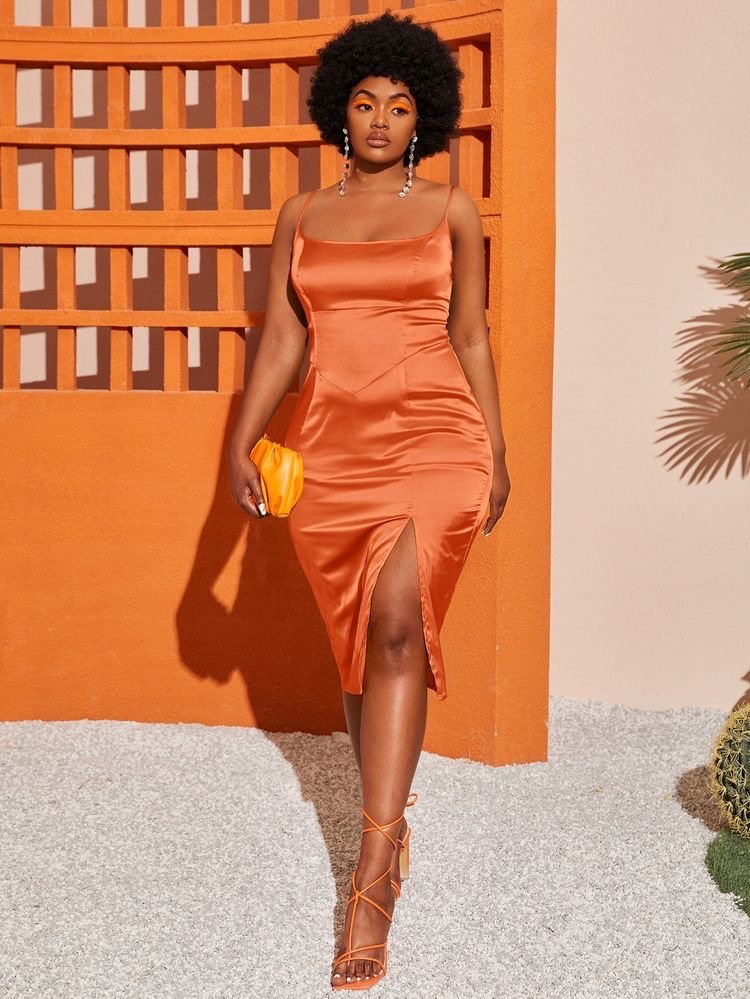 The slip dress is an essential you should consider adding to your wardrobe this year. For summer, the slip dress gives a chic appearance. You can also layer the slip dress over with knitwear during fall.
Knitwear sweater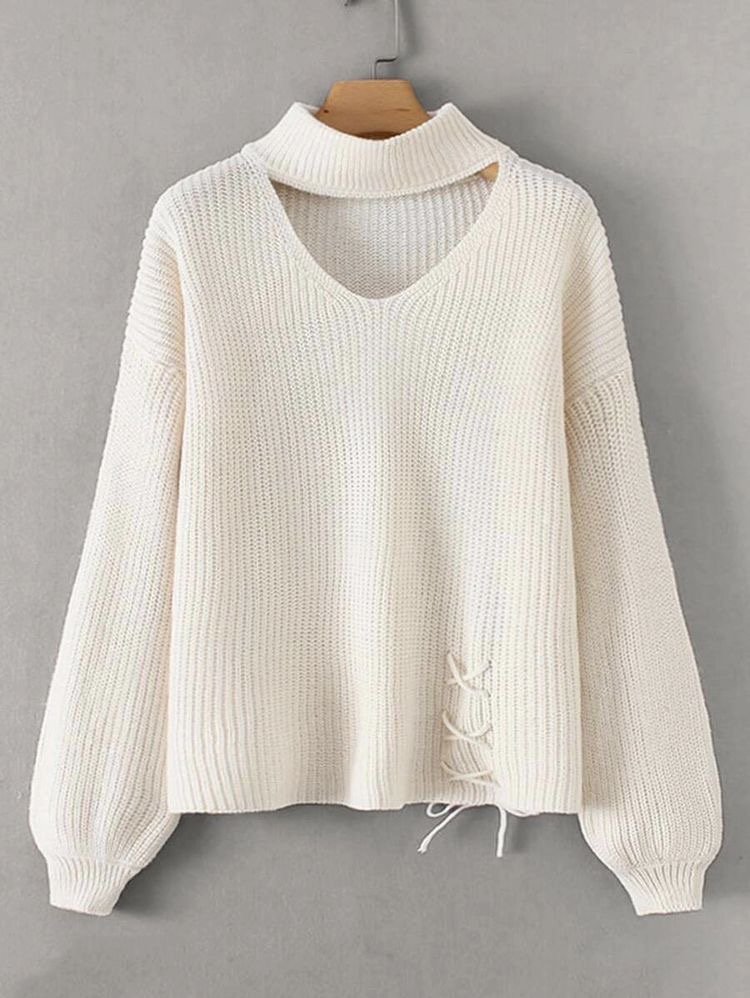 Knitwear sweaters can be worn across different seasons. Pair it with your jeans for a casual corporate look or layer it over with a coat during winter.
White sneakers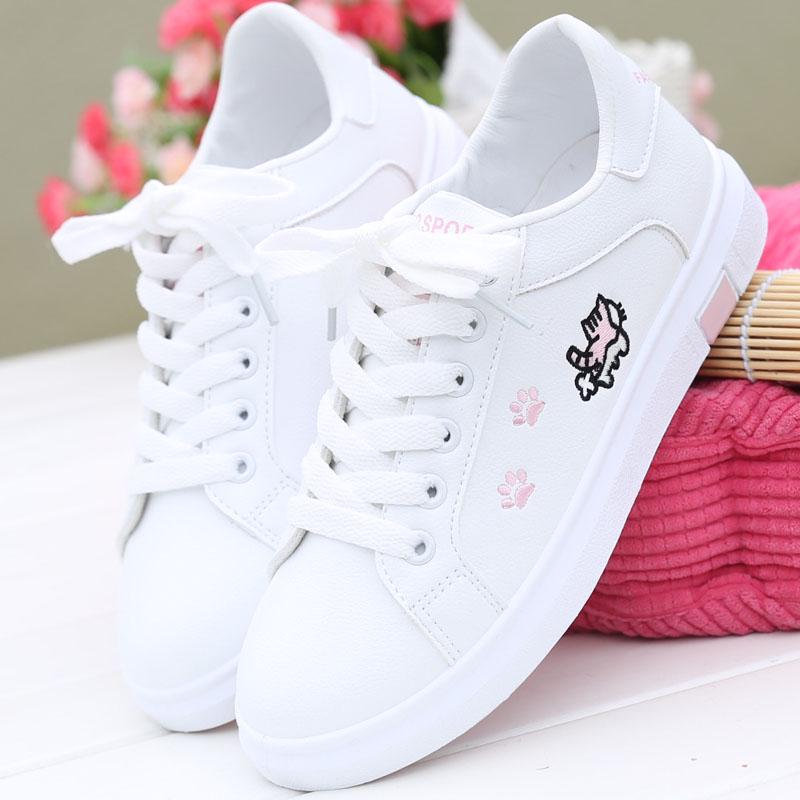 Every wardrobe needs a pair of white sneakers. The comfort and versatility they give are captivating.
Sleeveless sweater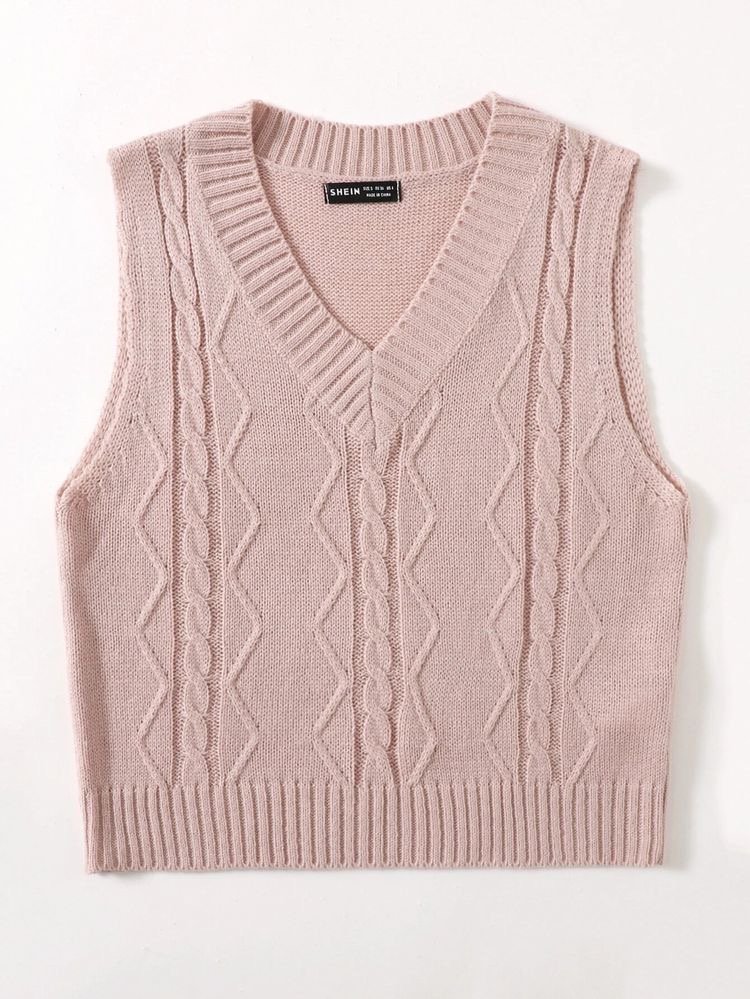 Sleeveless sweaters are another essential you should consider adding to your wardrobe this 2023. They can be rocked alone or layered over a white t-shirt.
Turtleneck tops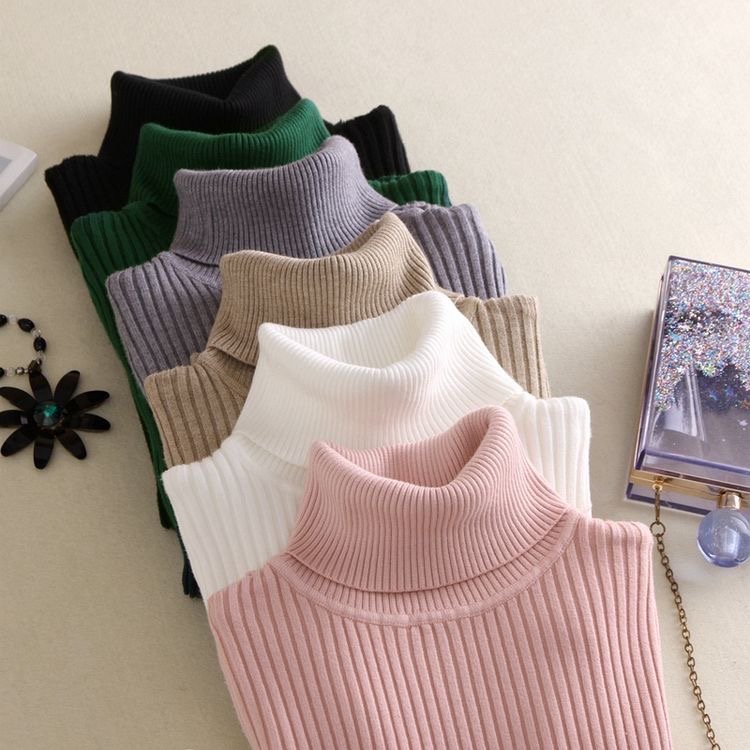 Turtleneck tops can be worn in different ways. For a corporate look, you can consider layering a blazer over it. The turtle neck top can also be worn with a pair of jean trousers or pant trousers.
Elevated white t-shirt
An elevated white t-shirt is essential for your wardrobe. You can pair them with a jean, or joggers and they can also be styled as an inner during fall.
Neutral-colored blouse
Another essential wardrobe addition for you this year is a neutral-colored blouse. A blouse that has the power to look good on any color of trousers. Nude, black, and white are some options you can consider for a capsule wardrobe.
Cardigan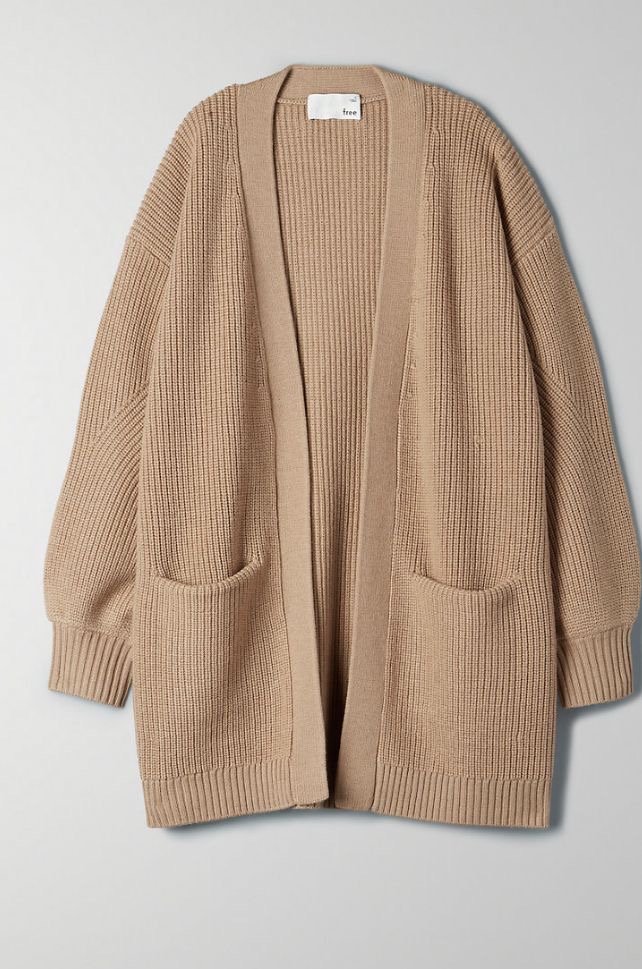 Cardigans are essential, especially during fall. You can style your cardigan over baggy jeans or layer it over a dress.
Black pants
Black pants would forever remain a classic wardrobe piece. For 2023, you should consider adding classic black pants that you can wear for any occasion. Black pants are versatile and can be worn with a white t-shirt, round neck, denim, and sweaters
Silk dress
Silk fashion is in trend and one to own in 2023. A mini or maxi, high-silt silk dress for any party emergency.
Tweed jacket
Tweed jackets are another outer layer outfit you can add to your wardrobe. The tweed jacket has more structure than a cardigan and would work wonders for your wardrobe.
Neutral colored coats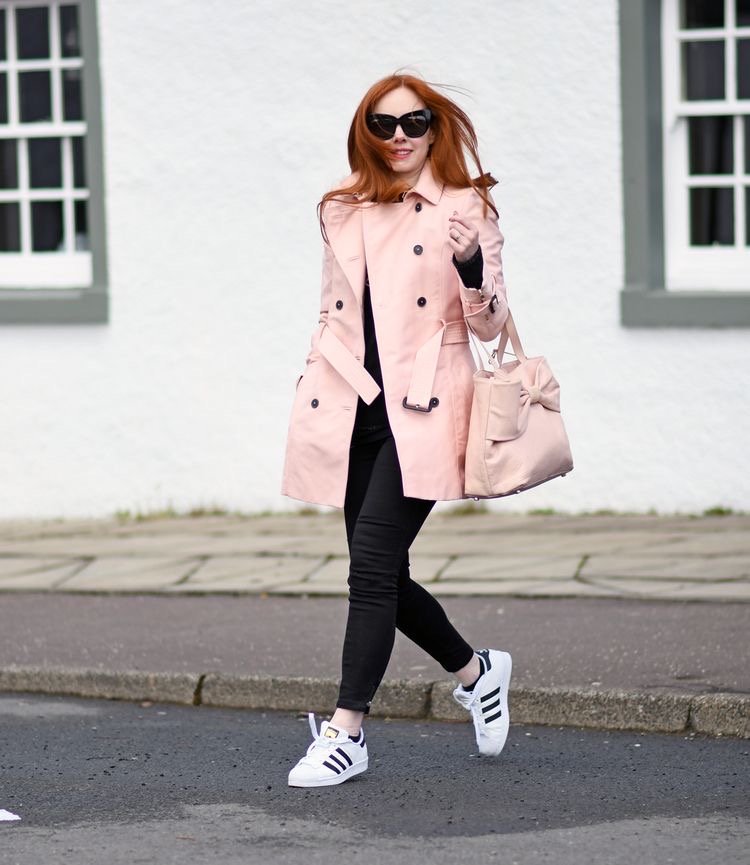 A beautiful single breasted coat can be worn over any type of outfit including a dress and even joggers.
A black dress
One of the outfits essential for every wardrobe is a black dress. Either as a mini, maxi, or a little black dress, a black dress sure works many wonders.
Oversized shirt
Oversized shirts are versatile and can be rocked as a dress or styled for a casual look. Belt an oversized shirt and there! You have a chic dress.
Read Also: 10 Healthy Foods That Help You Burn Fat
Silk scarf
Silk scarves are considered a fashion statement piece. Either styled as a scarf, neckpiece, or top, they add some glam to your outfit.
Tank top/ camisoles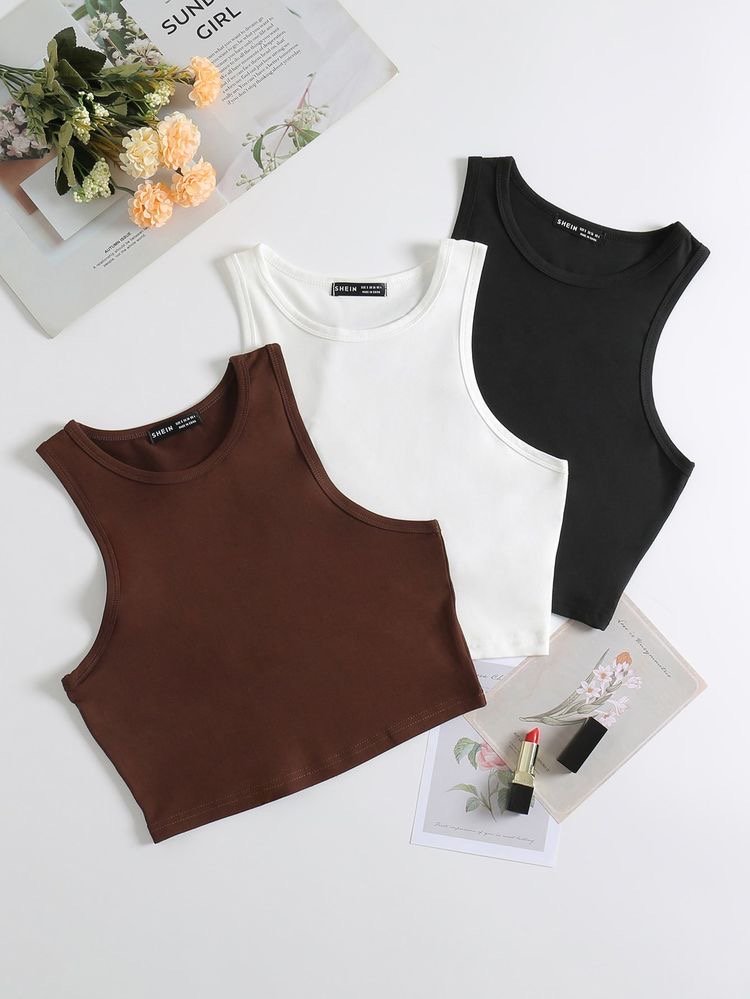 Tank top serves the function of an inner top for a blazer, leather jacket, and denim jacket. A black tank top would make fashion easier and less stressful.
Minimalist earrings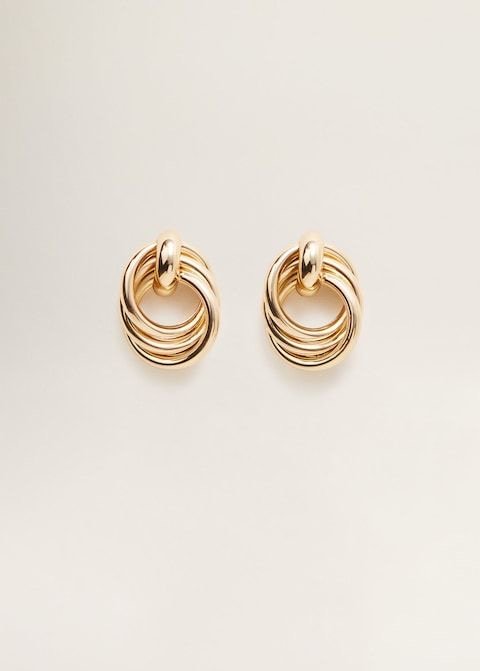 Always confused about which jewelry to wear with your outfits? Minimalist earrings are a wardrobe essential you should consider embracing this year.
Tote bag
Every lady needs a tote bag. They are durable and a great carry all bag. Tote bags exist in different designs and sizes.
Relaxed tailored pants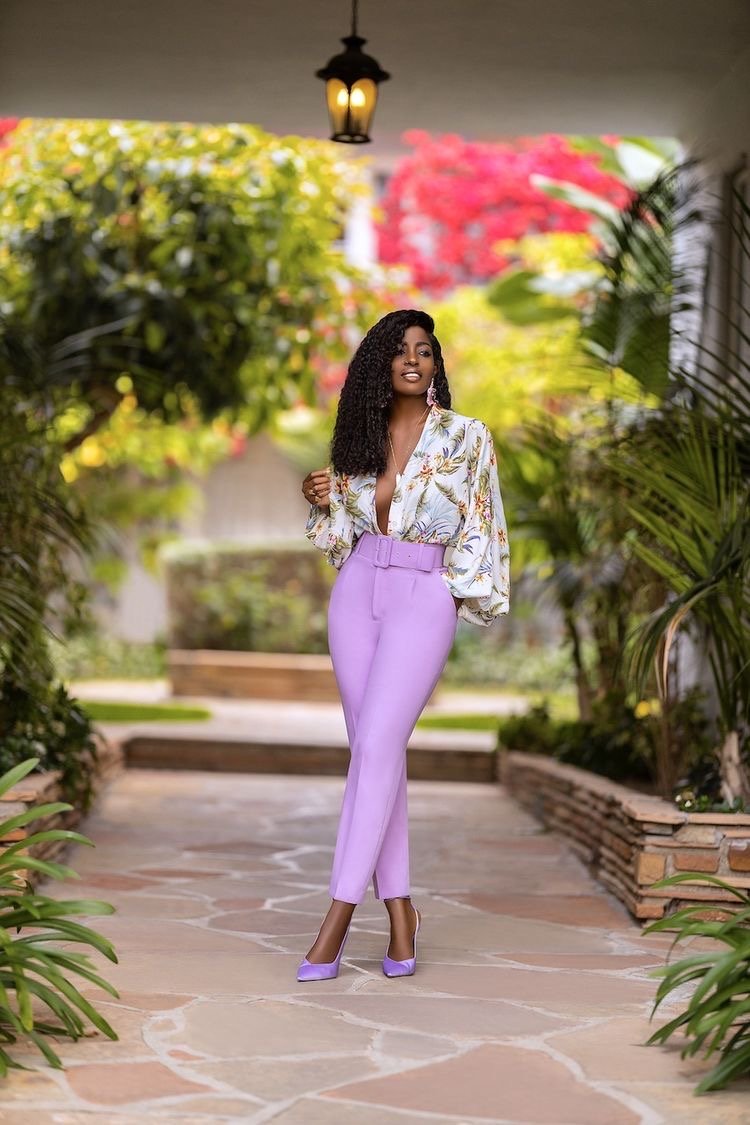 Soft tailoring outfits were a highlight of the spring summer 2023 collection. The fashion world is gearing towards comfortable fashion. Relaxed tailored pants make an outfit looks almost effortless.
Invisible Underwear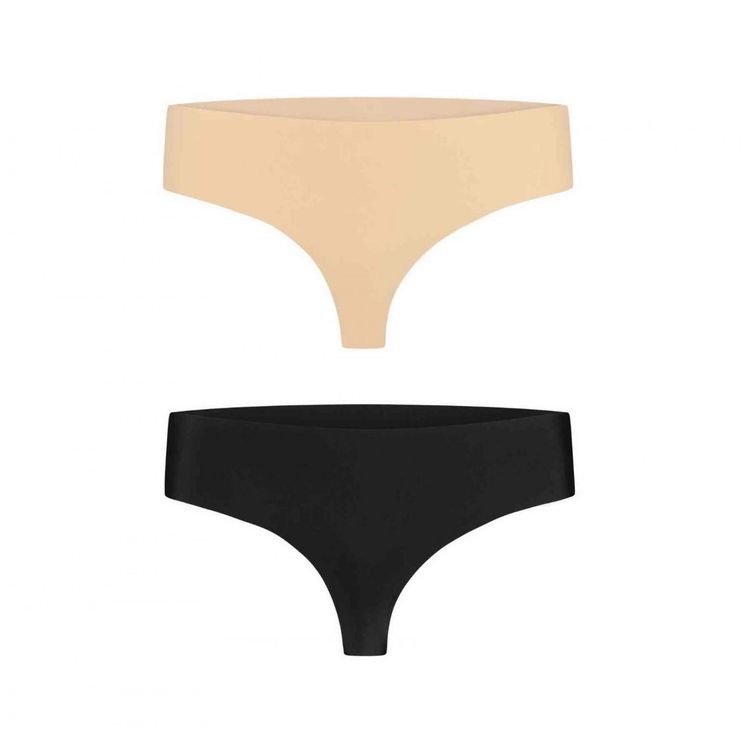 Invisible underwear is comfortable and lay perfectly flat. You do not have to worry about your pant line showing.
Versatile belts
Belts are essential to add fittings and shape to an outfit. When choosing a belt, consider belts designed with sleek leather and elegant buckles. They are timeless accessories to use over and over again.
Evening bag
A clutch, pouch, or mini bag is essential for an evening event, formal event, or wedding ceremony. They are little details that give your dress a glamorous look.
Loafers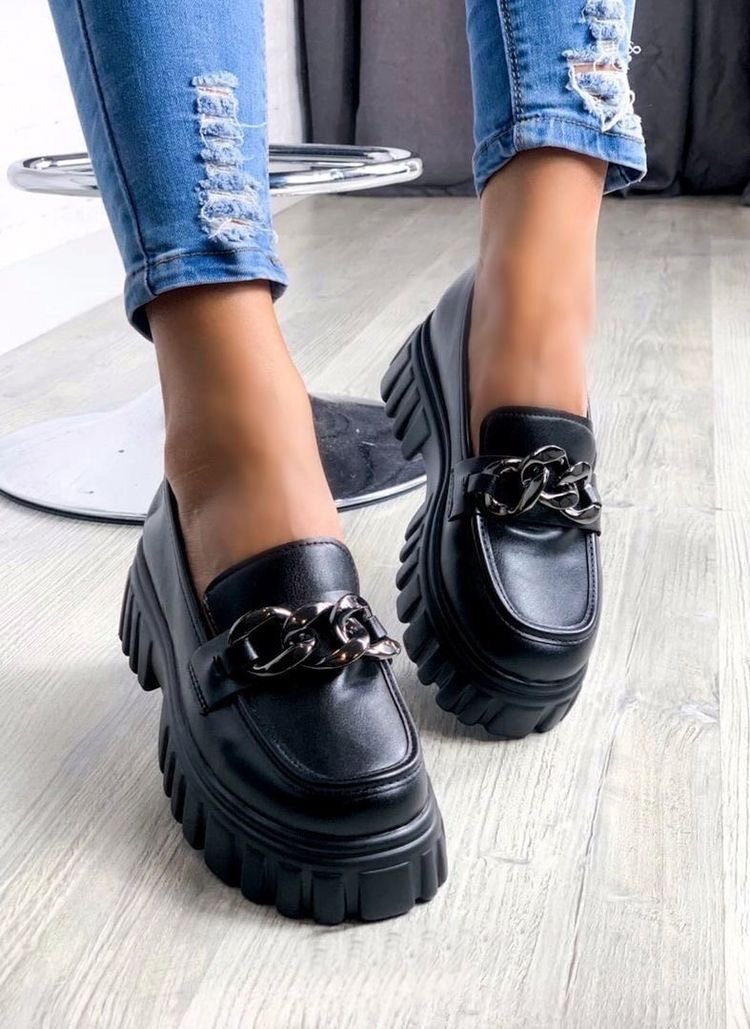 Loafers are comfortable to wear and match numerous outfit combinations.
A classic shoulder bag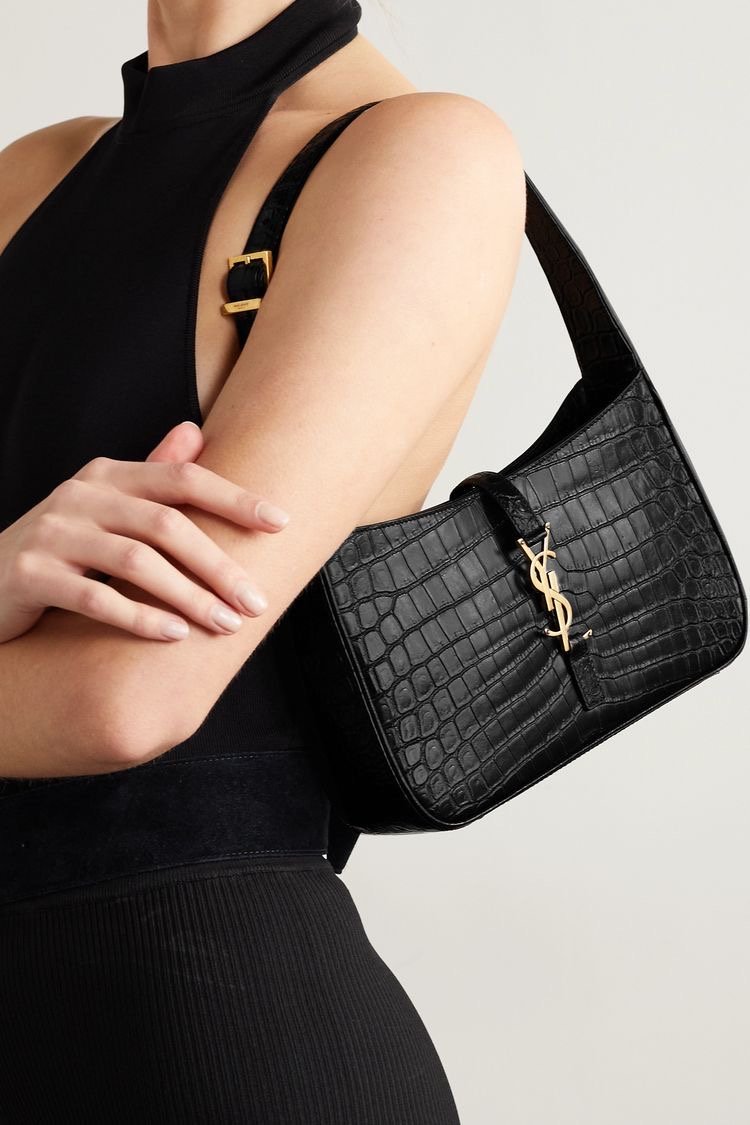 Every lady in one way or another needs a sophisticated bag to fit all her belongings either for a casual outing or a date.
Timeless wristwatch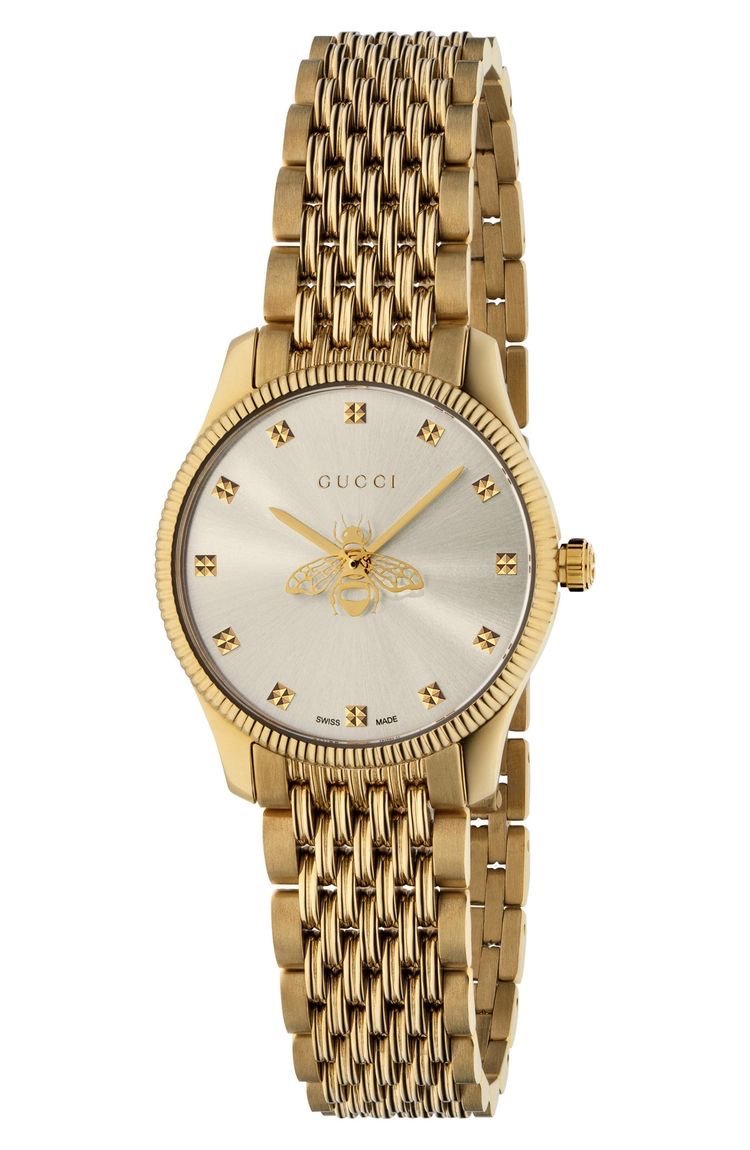 Adding a timeless wristwatch to your wardrobe is never a bad option. Something you can wear and still look good irrespective of the recent trend.