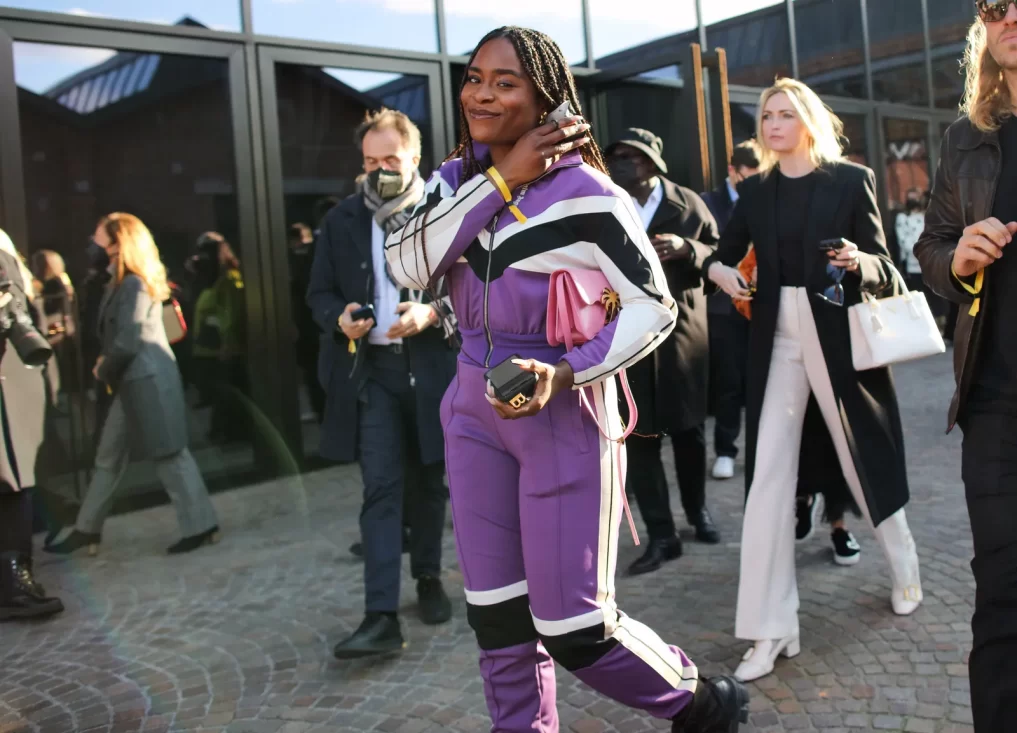 Formula 1 has always been a source of inspiration when it comes to style, not just on the race track but also in the streets. The greatest street style outfits inspired by Formula 1 embody a perfect blend of sporty sophistication and edgy urbanity. From sleek leather jackets adorned with motorsport patches to bold graphic t-shirts featuring iconic team logos, these ensembles exude an air of confidence and refinement.
Read Also: Lookbook: Rami Al Ali Official Spring Summer 2024 Collection
The influence of Formula 1 can be seen in the attention to detail, with racing-themed accessories like checkered flag-patterned scarves or tire-inspired sneakers adding a touch of authenticity to complete the look. Neutral colors dominate the palette, allowing for versatility and effortless pairing with any outfit.
Whether it's channeling your inner racer by donning a jumpsuit reminiscent of racing overalls or accessorizing with oversized sunglasses and structured hats worn by F1 drivers off the track, incorporating elements of Formula 1 into modern street style elevates one's ensemble from ordinary to extraordinary.
See looks as captured by Phil Oh