Idris Okuneye Olarunwaju, better known as Bobrisky, is a popular Nigerian celebrity crossdresser and bleaching expert.
The controversial Yoruba born socialite became popular years ago after he was arrested in Lagos dressed as a woman with sachet water stuffed in his chest to create the illusion of a breast.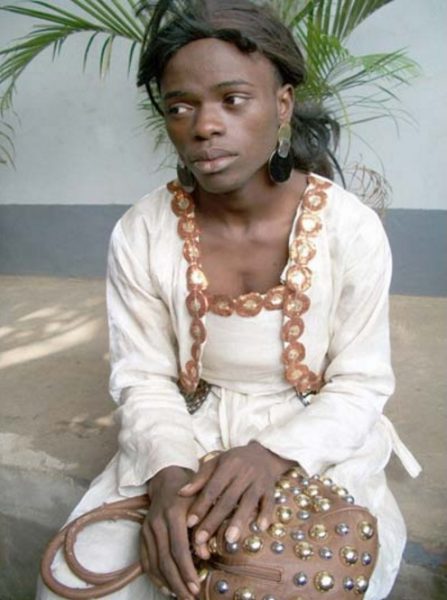 Since then, Bobrisky has taken the bull by the horn by taking advantage of the buzz behind the controversy. 
With over 3.8 million followers on Instagram, Bobrisky boasts of a significant influence on many Nigerian youths.
Ever since he became famous, Bobrisky has always been the centre of one controversy or the other. From social media fights to physical fights and then to the now popular tattoo saga.
Since his rise to fame, other Nigerian crossdressers have sprung up – James Brown, Jay Boogie, Jay Bugatti, Goldtiful, Michelle Page, and others.
It's safe to say, "Bobrisky is the MOTHER of all crossdressers in Nigeria". However, one can not shy away from the fact that his method of seeking validation is becoming outdated and tiring. He is slipping into oblivion and is struggling to stay relevant – at least, the recent social media shenanigans featuring him says it all.
The recent fights between him and every person who drew a tattoo of him are nothing to write home about. One of his allies, an Ivorian girl names Oye Kyme, recently took to her Instagram page to oust him after spending three months in his house.
Oye Kyme attracted Bobrisky's attention after she drew a tattoo of his name on her laps. She was invited to Nigeria by the controversial social media celebrity, and according to her (Kyme), he promised her "heaven and earth", but never fulfilled any.
Kyme revealed that the straw that broke the camel's back was when he used a speaker to hit her face, causing her to bleed profusely. According to her, Bobrisky became angry after she forgot to call his hairstylist.
Sharing photos of her bloodied face and wounded body, she wrote, "I don't want to talk about it but I can't hide it anymore last week Sunday this is what Bobrisky did to me because I forgot to call the hair stylist to come and loose his hair i was trying to explain that I called him but the day I called him he didn't come so the next day evening he called me because I forgot to tell him he he hit me with a speaker on the face and slap me when I wanted to explain myself, and ask me to pick my stuff and leave his house where should I go me that I dont know Nigeria."
" so I call my mom on video call when she say me crying with blood on my she asked me to come back to Ivory Coast ! No mother we see this and we be happy have been facing a lot with him but I was still holding on because I dont want to leave his house with quarrel or fight but here is the real reason why I came back to my country is better am happy with family than crying in a big house because of fame.! I gain anything lying to you guys but you can still think what you want.!"
Another person that dragged him on social media is one of his benefactors, Godwin.
Godwin is an Akwa Ibom-based Instagram beggar known for soliciting funds to cater to his aged grandmother. He gained Bobrisky's sympathy after he took to his DM to plead for help. Bobrisky decided to reach out to the grandma by inviting them to Lagos.
Their 'friendship" ended in tears after Godwin took to Instagram to cry out that Bobrisky wanted to sleep with him, but he refused and then was kicked out of his (Bobrsiky's) Lekki mansion. An allegation Bobrisky blatantly denied.
With all these and many other happenings, it's safe to say that Bobrisky is slowly passing the baton of fan love and buzz to one of his most vigorous competitors, James Brown.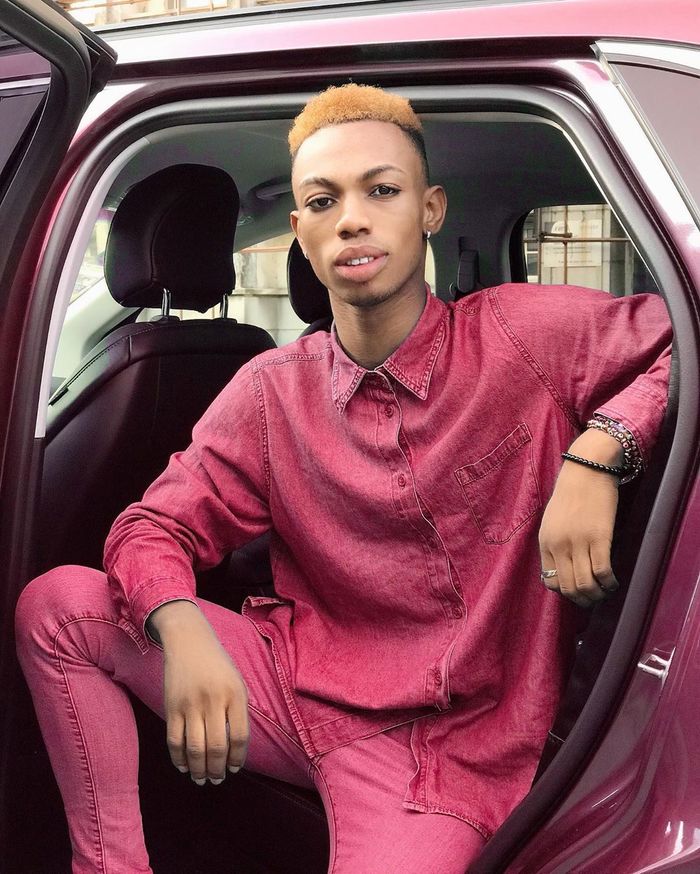 James Brown became famous after he was caught at an alleged gay party. He also took advantage of the buzz. He now prides himself as a Nigerian drag queen. With over 338K followers and a verified account on Instagram, James Brown has been predicted by many as the next big thing for Nigerian crossdressers.
He is ready to take the crown and throne from Bobrisky!